The Loop
Gritty costumes and Gritty O' Lanterns have taken over Halloween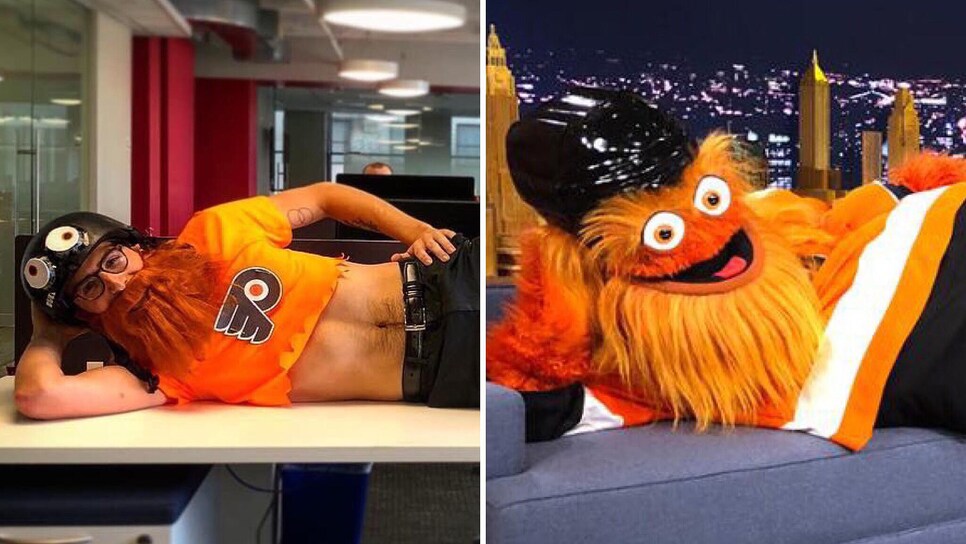 This is Gritty's world now, we're just living in it. Since his/hers/its inception last month, the Philadelphia Flyers' furry figurehead has become an internet sensation, a surprising anti-fascist icon, and now, on the eve of Samhain itself, perhaps the single most disruptive Halloween force since Dracula. In writer school they teach you to show not tell, however, so let's turn to our ol' frenemy Twitter for help. According to a simple keyword search, every porch in the lower 48 looks like this right now:
But Gritty's vice grip on Halloween doesn't truly become clear until you see the literal parade of Gritty costumes, cosplays, and DIY do-ups currently stalking Broad Street and beyond. This includes...
Supreme Court Justice Gritty
So tell us, what Gritty are you, America?