FIRE PIT COLLECTIVE
Greg Norman has long had visions of a world tour, but his LIV Series is anything but that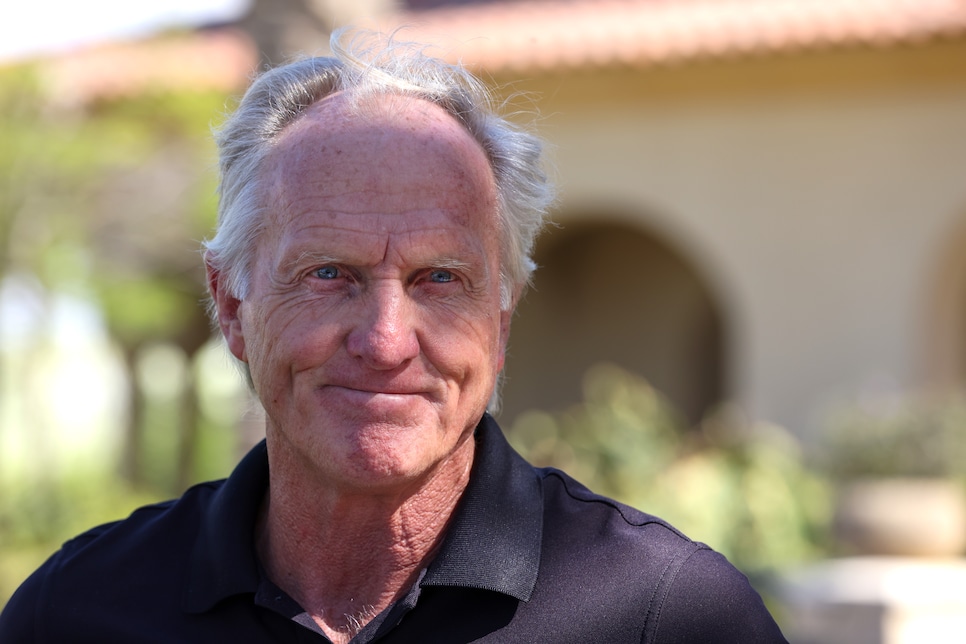 Greg Norman grew up on Rod Laver, the last man to win the Grand Slam in tennis. Did you know Laver is, like Norman, Australian? Maybe not. The four tennis majors are played in Australia, France, England and the United States. Professional golf has never been global that way. It's regional. Norman, for decades, had another vision for the game, and it was a good one. An international game, an international league. The best players in the world gathering in one place on a more regular basis to duke it out. He was ahead of his time. He couldn't make it happen because, as Tip O'Neill, great Boston pol of the old school, used to say, "All politics is local." Tim Finchem, the PGA Tour commissioner at the time, had the cards, the political savvy and the purse strings. People in power don't like to share it. He killed the idea. ​
This new thing, this LIV Invitational Series, is not what Norman envisioned. Not now. But there's no saying what it could turn into, in five years, or 50. Saudi wealth is vast, almost beyond comprehension. The world is addicted (for now) to Saudi oil. Maybe you've noticed. Joe Biden has. That's why he is planning to meet next month with Saudi's crown prince, MBS — in the house, armed guards surely nearby. The Saudis can buy whatever they wish, pretty much. The Saudi ruling class will buy the PGA Tour, if that's what it wants to do. About the only thing Saudi money can't buy is love. Or happiness. Or history. Nobody has figured out how to buy those things.
Forty years ago, having grown up on Palmer and Player and most especially Nicklaus, Norman came to the United States to play the PGA Tour. It had the best competition, the best courses, the best weather—and the biggest purses. With his bent nose and slender waist and blond hair and spectacular skill, he was a huge hit. Money poured in. There was the money he made on the course, and the money he made off the course dwarfed it. Elite professional golfers will always be drawn to the best competition and the biggest purses.
But this LIV Series is not that. Fifty-four-hole events with only 48 players, most of them there by invitation, playing also in a team event with no cut and guaranteed paydays? It could morph into something else, but all it is is an exhibition. The PGA Tour has an arrogant streak that is a mile long. Week after week, it can get numbingly routine. The players have been robbed of their individualism by modern hit-it-harder-and-straighter equipment and TrackMan and an obsession with any of the shots-gained statistics. But one thing it has done is held on to its dog-eat-dog mentality. Shoot the scores, make the money. Shoot the lowest scores, get the girl and a ticket to the Masters.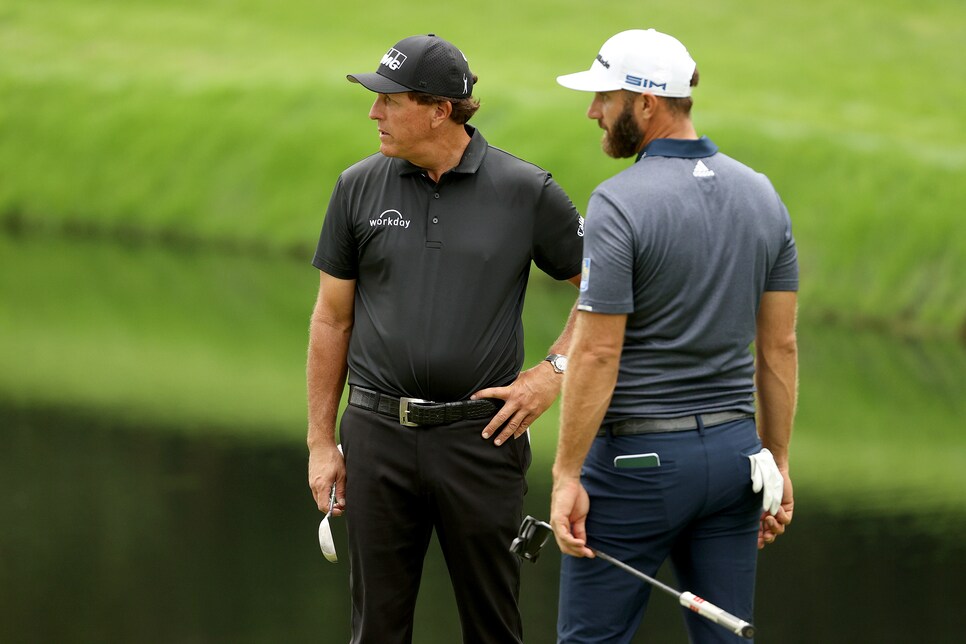 Phil Mickelson and Dustin Johnson and Talor Gooch, among others, are now parting ways with their own boyhood dreams: to beat the best on a level playing field. To show off, as Geoff Ogilvy said to Alan Shipnuck and me in a recent Fire Pit podcast, what they could do with a golf club and a ball. To get the trophy and the girl. The underlying appeal of professional golf is that everybody plays by the same rules and nobody cheats or would want to. (You lose that, you lose everything.) And it's survival of the fittest. People call the Masters an invitational. It's not. You earn your way in by way of your golf scores.
Mickelson has been great for golf. He's engaging, funny, smart. A great talker, a great signer, a great risk-taker, in every way. But he — and this is easy for me to say — is showing a stunning lack of gratitude with this move. The PGA Tour made him. The major championships made him. He is part of a continuum built by Walter Hagen and Julius Boros and being continued by Jimmy Walker (yes, really) and Justin Thomas. Mickelson contributed mightily to it but benefited greatly from it too. Somehow, everything he had just 13 months ago, when he became the oldest player to win a Grand Slam event, was not enough. It's hard to understand.
It's hard to imagine Johnson winning another major. Why? Because there's a thing in golf, elite golf, that Curtis Strange and Arnold Palmer and numerous others have talked about: the edge. The thing that keeps you in gear on Sunday afternoon and helps you gut it out. You've got to be starving, in some sense, to really have it. It's not just making the shots we can see. What makes golf golf are the things we can't see. Nobody has stayed as hungry in this game as Tiger Woods, except maybe Jack Nicklaus.
Greg Norman called Nicklaus a "hypocrite" in a recent interview with The Washington Post. I applaud, of course, his right to say what he feels, but I also can't imagine saying it. Nicklaus's hypocrisy, per Norman, was telling Norman he supported anything that was good for the growth of the game but now distancing himself from anything connected to this LIV series. That's not hypocrisy. That's refining your position over time, in different settings. One thing I can tell you about Nicklaus, in my experience, is that he's straight. His cards are on the table. He's not trying to manipulate anything. And a question for Norman: Is Johnson a hypocrite because he first pledged his fidelity to the PGA Tour before having a complete about-face?
I wouldn't bother wasting your time with the one word except that Norman's use of it also suggests a stunning lack of gratitude. Nicklaus paved your way to this life, Greg! Norman knows that. I've had many enjoyable, interesting interviews and conversations with Norman over many years. I know he knows it. But right now, he's blinded by all that Saudi money, and the chance to see some version of his dream come true.
For whatever it's worth, I think it's better to keep dreaming.