The Loop
Grayson Murray sliding down the massive 20-foot-high bunker face at PGA West's Stadium Course will have you cracking up
Grayson Murray had no trouble making headlines in his first full season on the PGA Tour. Though the 24-year-old played some great golf in the opening round of the CareerBuilder Challenge, tying the round of the day on PGA West's Stadium course with a 7-under 65, once again it wasn't his play that grabbed the most attention on Thursday.
You probably remember the gigantic-faced bunker from years past: The 20-foot-high face of this massive hazard that sits to the left of the par-5 16th hole has become a popular spot for players going for the green in two. And when they find Pete Dye's strategically placed landform, it makes for some memorable moments.
Murray's slide down the embankment of the massive bunker at the 16th hole was quite impressive. He described the decision to reporters after the round: "My caddie had told me just to slide down and I was like, 'No way, dude.' And then I didn't want to walk around, so I just slid down, which was kind of fun."
Of course, even more impressive was Murray's bunker shot -- hitting the shot tight to two feet to give himself another birdie.
The slide down the massive dormant Bermuda grass was reminiscent of Phil Mickelson's slide down the dunes at Whistling Straits during the 2015 PGA Championship.
Though Murray's slide was more elegant, you can't really top Mickelson's form of tucking his hands under his legs and sliding down with his knees crossed. That's Phil being Phil.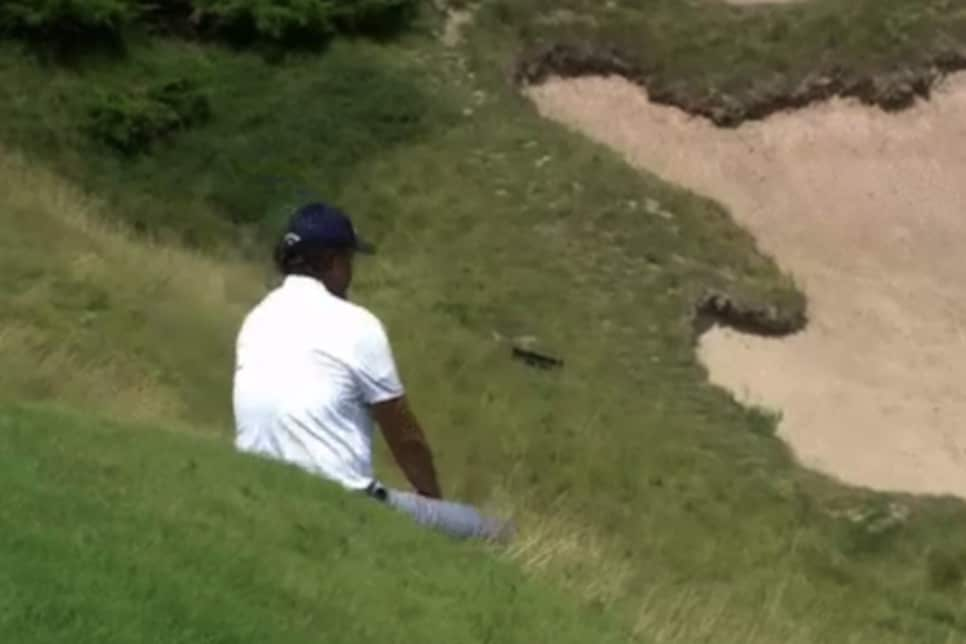 We'll give the slight edge to Lefty.