News
Grayson Murray apologizes for taking shot at PGA Tour Champions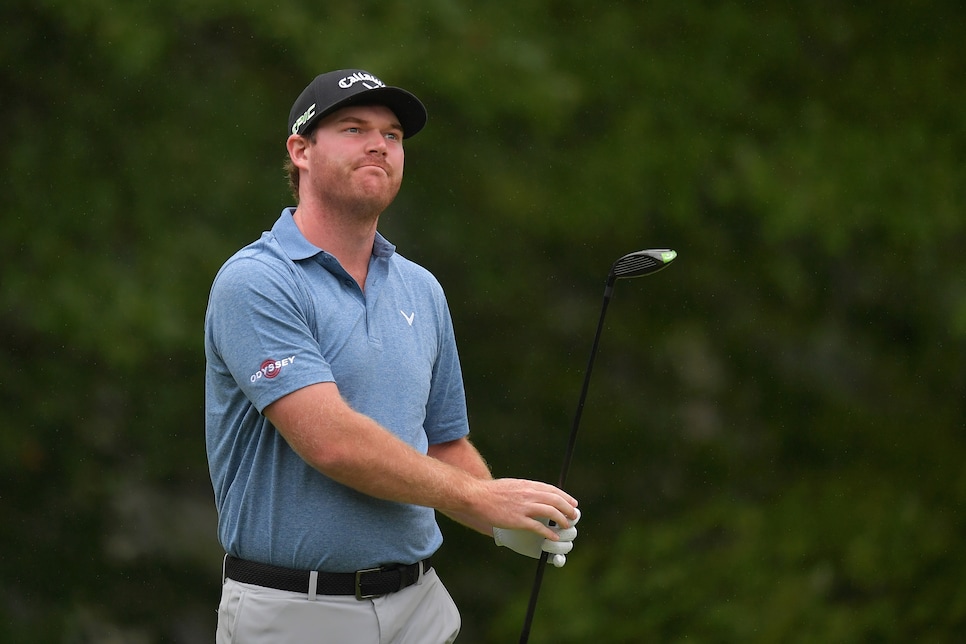 Grayson Murray enjoyed a successful rookie campaign in 2017, winning the Barbasol Championship and reaching the third stage of the FedEx Cup playoffs. Despite this performance, the 24-year-old's name was frequently mentioned for reasons other than his play. He called out Bryson DeChambeau for an injury WD, chided his fellow pros for their boring social-media accounts and beefed with players on the European Tour regarding world ranking points. Clearly Murray does not adhere to the "Rookies should be seen, not heard" adage.
Murray again made waves over the weekend via Twitter, this time for comments aimed at the PGA Tour Champions. In response to the Golf Channel's Will Gray, who pointed out the shortcomings of the Charles Schwab Cup point system, Murray said in a now-deleted tweet, "Does anyone really care is the real question...those guys were relevant 10 plus years ago." Murray further stated that, while he agreed the senior players laid a foundation for the tour of today, the circuit loses a lot of money, forcing the PGA to subsidize it.
After several outlets took Murray to task for his opinions, he issued an apology on Tuesday, specifically for any disrespect mined from his remarks.
Murray only recently reactivated his Twitter account, taking a break following past controversies. Following a decent fall showing, highlighted by a T-9 at the Safeway Open, Murray is sitting out this week's RSM Classic.