Making The Most Of Two Gifts
Editor's note: In celebration of Golf Digest's 70th anniversary, we're revisiting the best literature and journalism we've ever published. Catch up on earlier installments.
Ten years ago, associate editor Max Adler began editing a new series for Golf Digest that celebrated how golf helped people overcome adversity. It was called Golf Saved My Life, and, in many cases, the title was a literal depiction of the 45 stories that eventually made up the collection. The most famous belonged to the artist Valentino Dixon, who served 27 years of wrongful imprisonment for murder. Valentino wrote a letter to Max from Attica telling of how a warden asked him to draw a picture of the 12th hole at Augusta National and he found redemption in the art of a game he never witnessed in person. Thanks to Golf Saved My Life and some law students of Georgetown University, Dixon was released in September 2018 and covered the Masters for Golf Digest last year.
We felt Valentino's story was too well known and documented to feature in this series, and there were so many other happy endings to choose from Since their original stories appeared, Beniam Osterloh, for example, was just accepted into Stanford University. Or Christopher Fosdick is now playing golf at Florida Southern and was named an All-American. The story we settled on was one of Max's favorites because it represented the series with such an ordinary beginning. It was Howard Fields' remembrance of an introduction to golf with a birthday certificate that, as Max says, "morphed into this weird and improbable tale of how the game helped two families survive difficult circumstances." Please stick around to check out the postscript at the end. —Jerry Tarde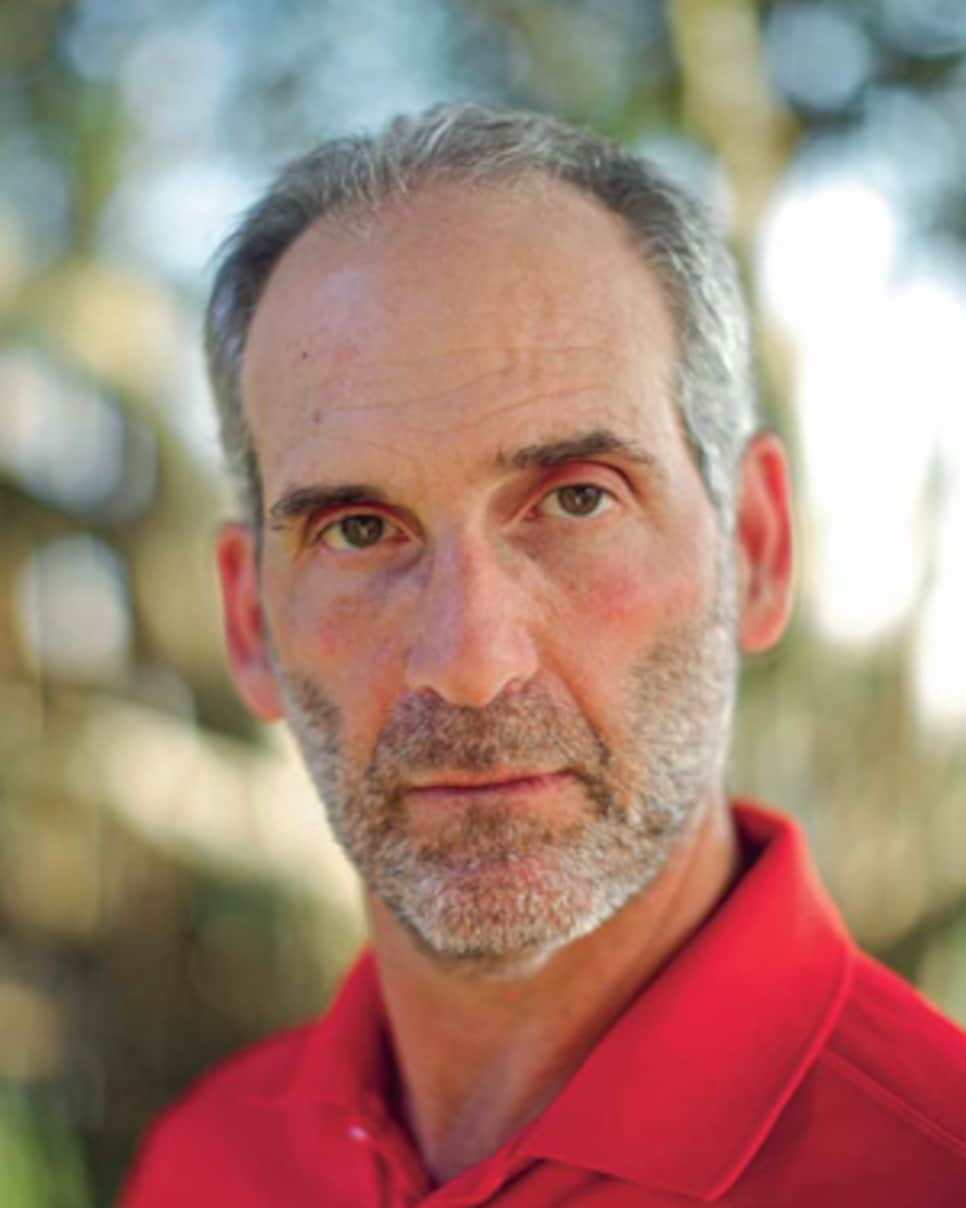 For my 40th birthday two friends gave me a gift certificate for six golf lessons. I said thanks, then promptly stuffed the envelope in a drawer and forgot about it. As an avid racquetball, basketball, volleyball and tennis player, I didn't have the time or desire to take up golf. Yet as the next year unfolded, this certificate would be the second-best of two important gifts.
It was during a physical at 30 that I found out I'd been born with one kidney. My "healthy" kidney functioned at 50 percent, and so for a decade this was enough to lead a normal life. But then my kidney started to fail, as doctors said it might, and just months after turning 40 I began regular dialysis treatment. I called it my second job. Every Monday, Wednesday and Friday after work I'd drive to the medical center and get hooked up to a machine that would clean my blood for three hours. I'd get home at 11 p.m., drained, then catch the 6:47 train the next morning for my commute to New York City. I tried to keep my condition quiet, but many of my colleagues at J.P. Morgan knew I needed a transplant. The doctors told me I might expect to wait three to five years.
That winter a close colleague, Steve Tyler, took his family to Park City, Utah, for a ski vacation. On New Year's Day, his son, Charles, a freshman at Cornell University and an expert skier, fell and hit his head on ice and died. When the family was asked about organ donation, Steve said, "You can have all the organs, if you ship one kidney to my friend Howard in New York."
The transplant coordinator who called to notify me wasn't supposed to tell me about the accident or who the donor was, but I guess she thought I already knew. The Tylers had wanted to wait until after the operation to tell me.
My first reaction was not to go through with it. I felt this indescribable guilt to have my salvation stem from this tragedy. But the nurse at my regular dialysis center convinced me that this was what the family wanted. Saving me would help them overcome their grief.
The transplant was a success, and that March I dug the gift certificate out of my drawer and took my first golf lesson. Wanting to take the best possible care of my new kidney, I didn't think contact sports made sense. Right away I discovered the thrill of striping a good shot. It recharged my spirit.
It has been 16 years since the transplant, and I've worked my way to a 15-handicap. Every two years I compete in the National Kidney Foundation U.S. Transplant Games. I've never medaled in golf, but like all the competitors, I know the point is to celebrate being alive and to show the world how well transplantation works. I've also taken up the cause to raise awareness by joining the board of directors of the National Kidney Foundation of Greater New York.
Each week I play golf at the Lawrence Yacht and Country Club with my friend Richard Schwartz, one of the guys who gave me the gift certificate. And at least once a year, I play with the father whose decision saved my life. Seeing me healthy on the course has helped Steve come to terms, at least partially, with the death of his son. He has told me so. When I attended the wedding of his daughter, Bridget, several family members came up and told me they sensed Charles' presence.
The other day I called Steve to tell him my first grandchild is due in September. Though he was thrilled for me, I never forget that my good news is always bittersweet. What the Tylers did, by the way, is perfectly legal. It's called a directed donation and is meant to encourage the practice. Besides my own, the lives of five other people were saved from Charles' organs. I don't know who they are, but I know the gratitude they feel from being alive.
Postscript: Max reached out to the author, Howard Fields, who provided this update: "In the article I noted that our first grandchild was due in September; actually, Blake was born on Oct. 2, 2011," Fields writes. "Our second grandson, Tyler, was born on Jan. 16, 2015. Tyler was named in memory of my kidney donor, Charles Tyler.
"I retired from the Federal Reserve Bank of New York in June 2019. I split my time between New York and Florida and try to play golf four times a week, year round. I am currently in Florida, and even though golf courses have opened here, I am being extra cautious due to my kidney transplant (on immunosuppressants) and not golfing for now. I still see Steve Tyler at least once a year to play golf."
And a final note about Howard's collaborator on this Golf Saved My Life series: Max Adler is now the Editorial Director and runs the magazine.