News
Golf Digest top teacher launches Lone Wolf Tour for college golfers to compete this fall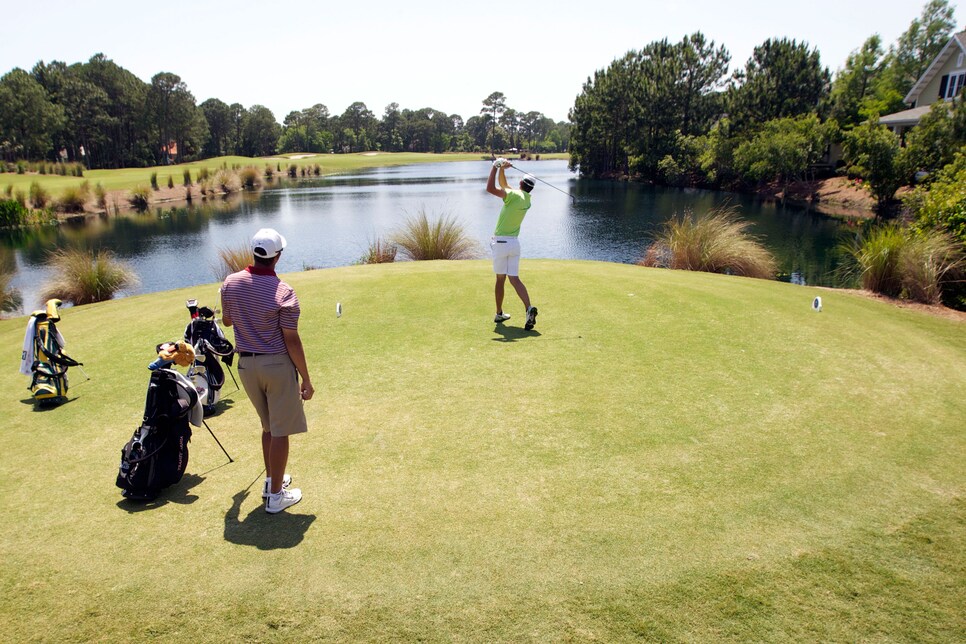 With COVID-19 throwing a wrench in the college sports competition this fall, hundreds of college golfers will likely be spending their late summer and fall looking for places to compete. One top instructor is hoping to make that quest a little easier by forming the Lone Wolf Tour.
Golf Digest Top Ohio Teacher Kyle Morris is targeting active collegiate male and female players with a series of single-day, 36-hole events at eight sites around the Midwest, Northeast and Southeast. The first tournament on the schedule is slated for Sept. 11 at the Golf Club of Dublin in Ohio.
"I coach a ton of high school and college players, and the challenge is always to stay motivated and keep practicing—which is hard when there's no tournament on the horizon," says Morris, who runs The Golf Room teaching facility outside Columbus. "Under this format, players can be in and out in a day and test themselves beyond what they would get from playing day after day informally against teammates and friends."
The $225 entry fee per event covers 36 holes and lunch in between rounds. The events are being being played at top-tier courses like Bulle Rock in Maryland and Turning Stone Resort in New York and will offer qualifying points for the World Amateur Golf Ranking. The fields will be limited to 54 male and 24 female players, with current college players getting entry priority. Safety protocols include players carrying their own bags and standard social distancing practices being used at many courses.
If fields aren't filled by college golfers, amateurs with an index 2.0 or below can step up and test their skills.
News of the tour comes on the same day that the Pac-12 officially announced it was canceling all athletic competitions, including college golf, through the rest of the calendar year.
"Every college coach I've spoken to is so excited about this, because there's so much uncertainty in college golf right now," says Morris, who is organizing the tour in partnership with golf recruiting consultant Rich Brazeau of Charleston, S.C. "Let's pretend there's no college golf in 2020 and into early 2021. Do those kids keep their eligibility? Will there be no room for some of those high school kids who will be coming up? This is a scary time that we can hopefully all navigate through together. We want to help all of these players get better and work toward their goals."
For more information, the complete schedule and to register, go to LoneWolfTour.com.