News
The tour pro who had the best year in 2017 joined us on this week's Golf Digest podcast (Oh, and it's not Justin Thomas)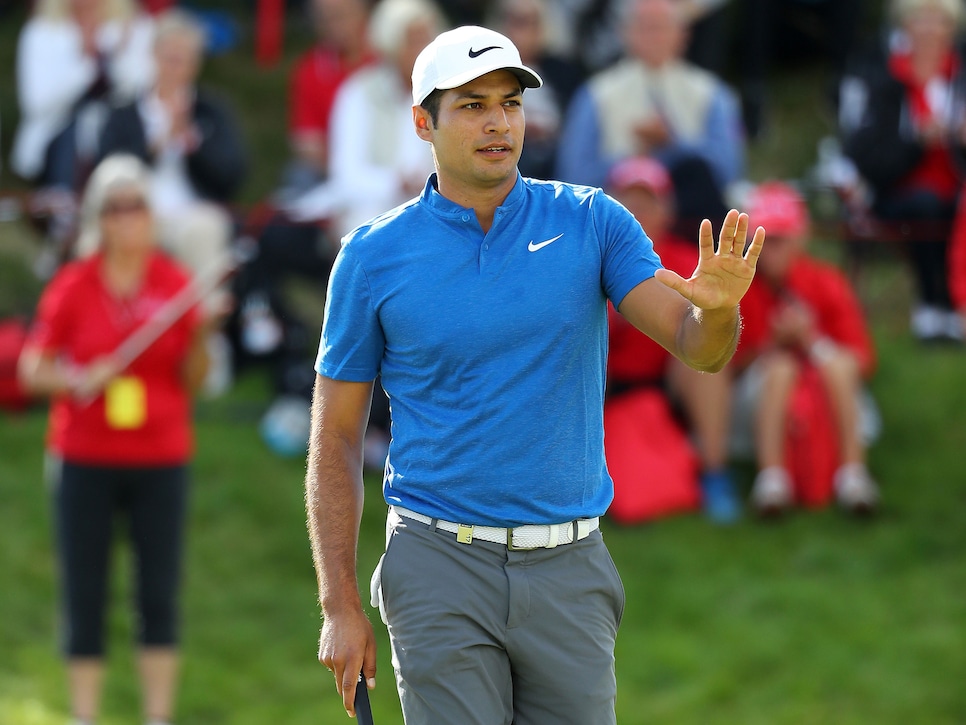 Warren Little/Getty Image
It's hard to go against Justin Thomas as the pick for PGA Tour player of the year. But did he have the best year of any professional golfer in 2017? Broaden your perspective, and there's another candidate to consider: Julian Suri.
In March, the 26-year-old New Jersey native of Indian heritage was 1,142nd on the World Ranking. After winning on the Challenge Tour and European Tour—the first golfer to do so in the same season—along with a few other fine finishes, the former Duke All-American jumped to his present spot of 62nd.
Suri joined us on the latest edition of the Golf Digest podcast to talk about his impressive—if under the radar—season. Asked about what explains his success, the Duke grad credits a swing change made with a new instructor, as well as learning how to travel better after competing for the second year overseas.
Now back in Florida for the offseason, Suri says the top items on his to-do list are to get new clubs (his former equipment sponsor, Nike, has stopped making the set he most recently played with) and buy furniture for his new apartment before departing in January for Abu Dhabi. He also took some time to discuss his life as a tour pro on the rise, tennis, cricket and his hopes for the Jacksonville Jaguars playoff campaign.