The Loop
Golf ball-loving foxes are this Massachusetts course's most creative new hazard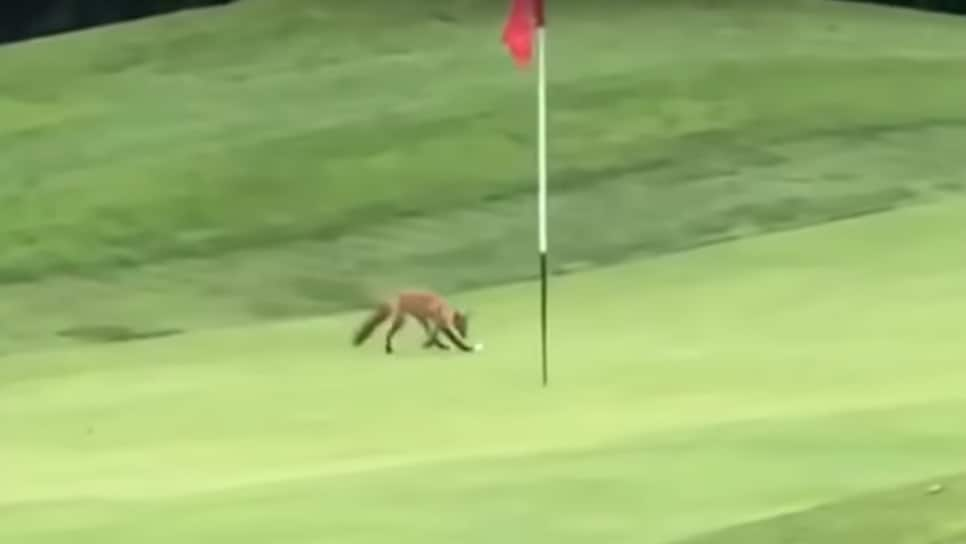 Of all the things to blow up your scorecard—water, sand, shrubs, roots, rocks, beer, poison ivy, emails, lightning—the least expected has to be a wild animal literally plucking your ball off the green. Just ask Massachusetts golfer Hank Downey, who, in the middle of a round at Springfield Country Club this past weekend, watched helplessly as a fox kit scampered off with his ball following an otherwise decent chip. Good luck getting a ruling on this one, Hank:
Despite the murky drop protocol, this is still much better than bumping into a gator or a pissed-off goose using the next tee box for a toilet, and Downey, to his credit, seemed more amused than anything else. "They've been at the course all summer," said the 38-year-old Longmeadow local. "I've seen up to five of them at a time. I've heard the story of them doing the same thing to other golfers' balls."
Needless to say, seems like there's a bit of a fox problem happening up there at SCC, but these little fellas are too cute to go full Spackler on. So for now let's hope they just stay away from Pro V1s. We know they have the best mouthfeel, guys, but those are WAY too expensive to end up as chew toys.