The Loop
Alligator kills woman in Hilton Head golf community as she attempted to save dog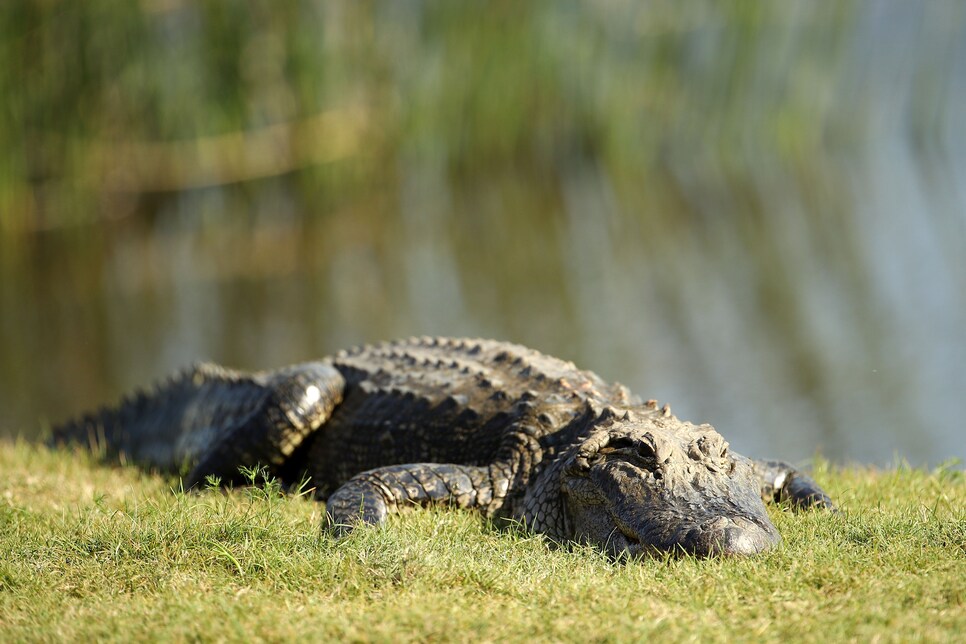 (Photo by Chris Graythen/Getty Images)
We don't need to explain to golfers how dangerous alligators can be. Either you've seen them on a golf course before, or you've heard horror stories about what can happen. Sadly, a 45-year-old woman from Hilton Head Island found that out on Monday, when she was attacked and killed by an alligator when it attempted to harm her dog.
Beaufort County authorities say Cassandra Cline was walking her dog in the Sea Pines Plantation when the horrific incident occurred. According to officials, the pup got too close to the lagoon where the gator was, and as the woman tried to save the dog, the gator grabbed the dog's leash, and dragged the woman "about 14 feet into the lagoon." The dog got away without harm. The incident occurred at Wood Duck Road within Sea Pines Plantation, according CNN, citing comments from the sheriff's office.
Of all the alligator/golf-course stories we've heard in the past half decade or so, this must be the most horrific. Being that the woman was only 45 years old, too, makes it even sadder. There have been eye-popping alligator sightings on golf courses worthy of us writing about them, and even videos that ended up being funny with people provoking a gator on the course. There's nothing funny about this.
Golfers didn't need a reminder about how dangerous gators could be. Unfortunately, this serves as one. Our thoughts are with the woman's family after this terrible incident.