The Loop
God bless Luke Donald for sharing these fantastic, embarrassing throwback photos
Whether it was a particularly bad hairstyle or an unfortunate fashion trend, we all have embarrassing old pictures, and famous golfers are no different. Luke Donald reminded of that this week when he shared a couple of fantastic throwback photos of him palling around with fellow Ryder Cuppers Ian Poulter, Lee Westwood, Darren Clarke and David Howell. Bad hairstyles? Check. Unfortunate fashion trends? Check. Thank you, Luke, for giving everyone a hearty chuckle heading into the weekend.
That's from 2004? It looks like a backstage photo from a production of Guys and Dolls.
And what the heck is Poulter doing in that second photo?!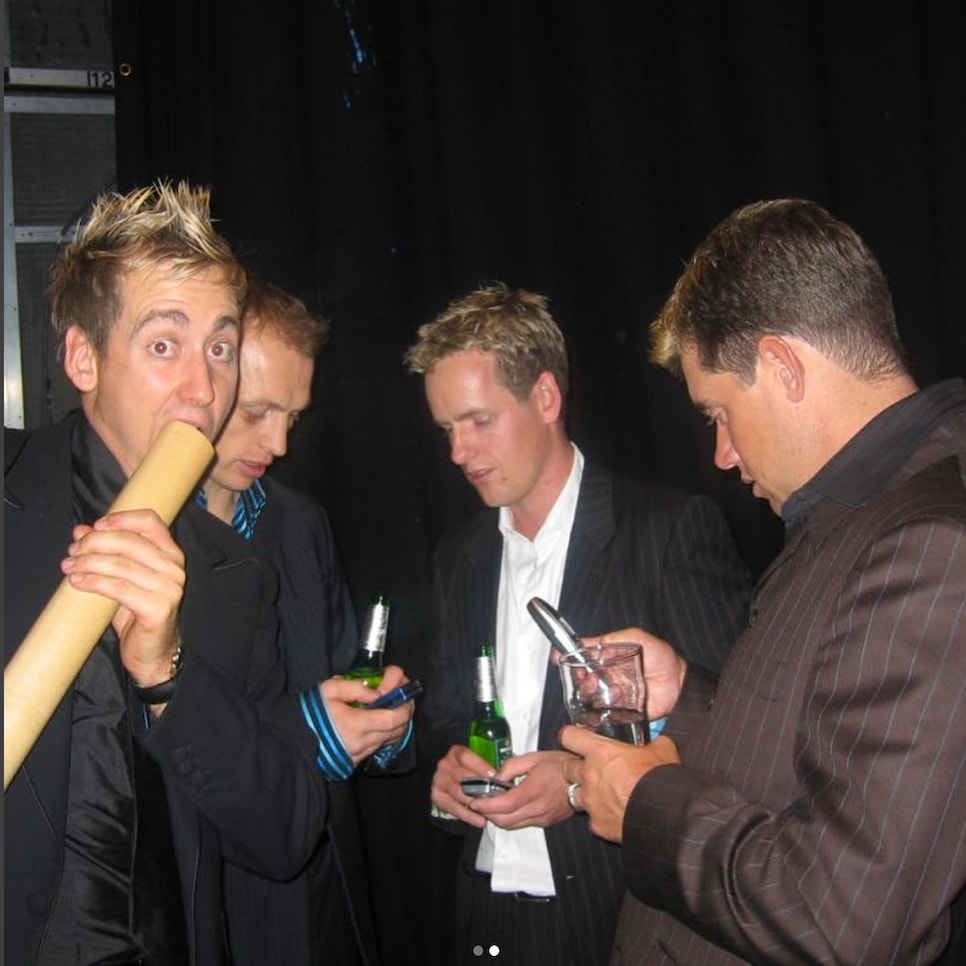 Is he eating a poster? Geez, the food in the UK isn't that bad.
And then there was this reaction from Tweeter Alliss:
Nailed it. Thanks again, Luke.