News
Georgia Hall wins Ricoh Women's British Open, first Englishwoman to take the title since 2004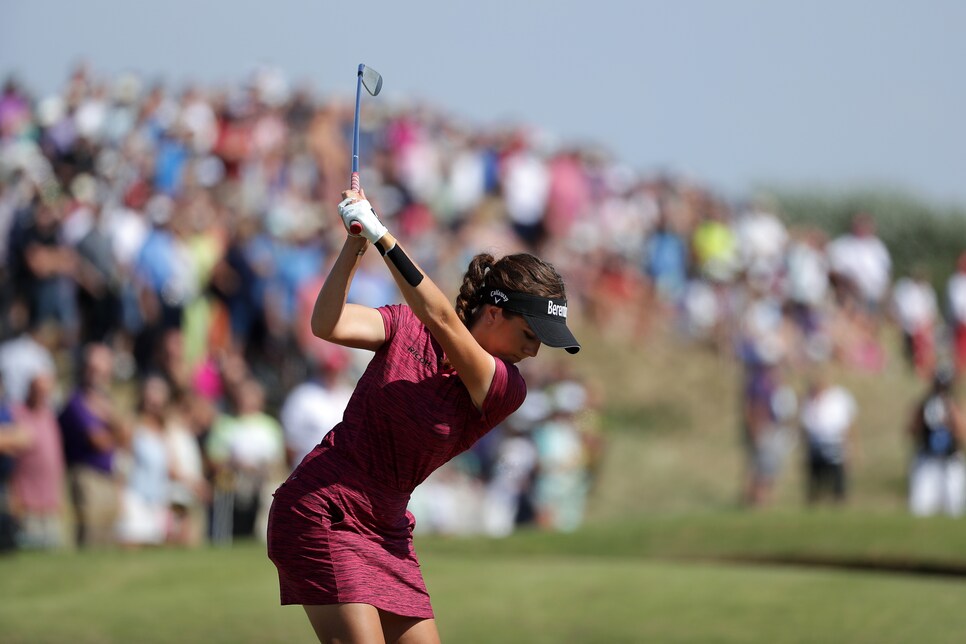 Georgia Hall plays with a quiet intensity, which on the final day of the Ricoh Women's British Open made her look like she was exactly where she belonged: In the hunt and then on top of the leader board at a major championship. Her play over four days at Royal Lytham & St. Annes, where she shot rounds of 67-68-69-67 to win by two strokes, made it easy to forget that she started the week as a 22-year-old LPGA rookie still looking for her first tour win.
She got it on Sunday, although it wasn't the first time that Hall has impressed on a major stage. She played in the final group and finished T-3 at the 2017 Women's British Open. She followed that performance with an impressive debut in the Solheim Cup, the only player on either team to play all five matches. Annika Sorenstam, the captain of the European squad, put her trust in Hall, making it easy for fans to believe in her, too.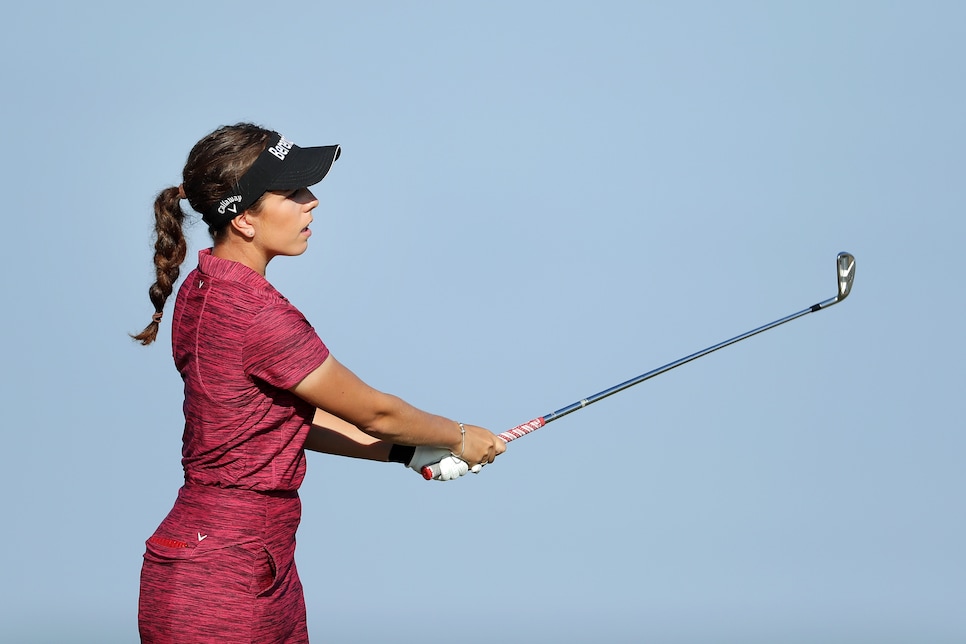 The potential that she has showed flashes of came into full view late in the back nine of the final round at Lytham. Hall started the round one shot back of Pornanong Phatlum. Two major champions, So Yeon Ryu and Sung Hyun Park, were one and two shots behind Hall, respectively. But after an early triple bogey from Ryu and back-to-back front-nine doubles for Park, it was soon down to Hall and Phatlum.
Through 13 holes, Hall and Phatlum were tied at 16 under. The two remained in a deadlock for the next two holes, but then the momentum shifted. On the 16th, Hall made her third birdie in four holes to get to 17 under. Then on the 17th, Hall made par but saw her lead stretch to three when Phatlum made a costly double-bogey 6. A bogey on 18 for Hall still gave her a closing 67 and the two-stroke win.
You could point to Hall's consistency off the tee, or her clutch approach shots, or steady putting for that, but it was also a victory for her mental fortitude. At the Solheim Cup she proved she could be tough and have endurance for her team, but at the Ricoh Women's British Open she proved she could do it for herself, too.
"I was very confident going into this event from last year and I love links golf, and I'm playing in England, which is very rare. But I tried to take the most of the opportunity," said Hall after becoming the first Englishwoman to win the title since Karen Stupples won in 2004.
Hall's victory is on-trend with the winners of the LPGA Tour this year. There have been 22 tour events this season, and Hall is the 19th different winner. This is the third season in a row where a rookie has won a major.
"I don't think it's sunk in yet," said Hall. "I just told myself to stay calm the whole way and not think about anything. I thought I would cry but -- no, I'm just over the moon."