News
So Yeon Ryu: A life in balance and a grand slam goal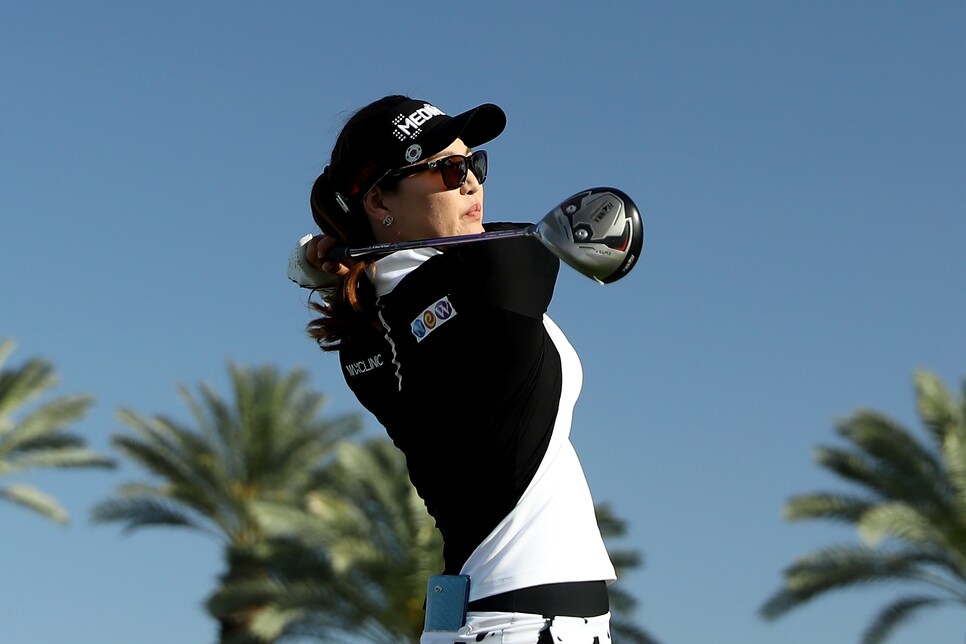 Photo By: David Cannon/Getty Images
RANCHO MIRAGE, Calif. — So Yeon Ryu might have been her own orchestra had golf not turned her into a solo artist. She played the violin, the flute and the piano as a child and even considered a career as a classical musician.
Ryu, 27, now has taken up ballet. She already had been a foodie, and has developed a keen interest in wine, Napa Valley cabernets, among them a 2013 Far Niente cab she received from her instructor, Cameron McCormick, after winning the ANA Inspiration a year ago.
"He knows what I like," she wrote on Instagram.
What she likes is depth in her life, a well-rounded and grounded one that helps explain why she has no issue with what others might have perceived as a slight: that she finished both first and second in the ANA Inspiration last year.
She won the tournament in a playoff with Lexi Thompson, but came in second in media coverage. The four-stroke penalty assessed to Thompson in the midst of the final round dominated game stories and television news accounts.
Professional golfers don't travel light, and Ryu had no interest in adding bitterness to the weight of her baggage. "I understand the whole situation," she simply said last week.
Meanwhile, as she prepares to defend her ANA title this week at Mission Hills Country club, she has eagerly moved on to loftier aspirations.
"The grand slam has become my next goal, especially when you see your friend is a grand slammer, a Hall of Famer," she said of Inbee Park, her best friend. "I really didn't expect to dream about it, but I thought after having two majors under my belt, OK, I can do it."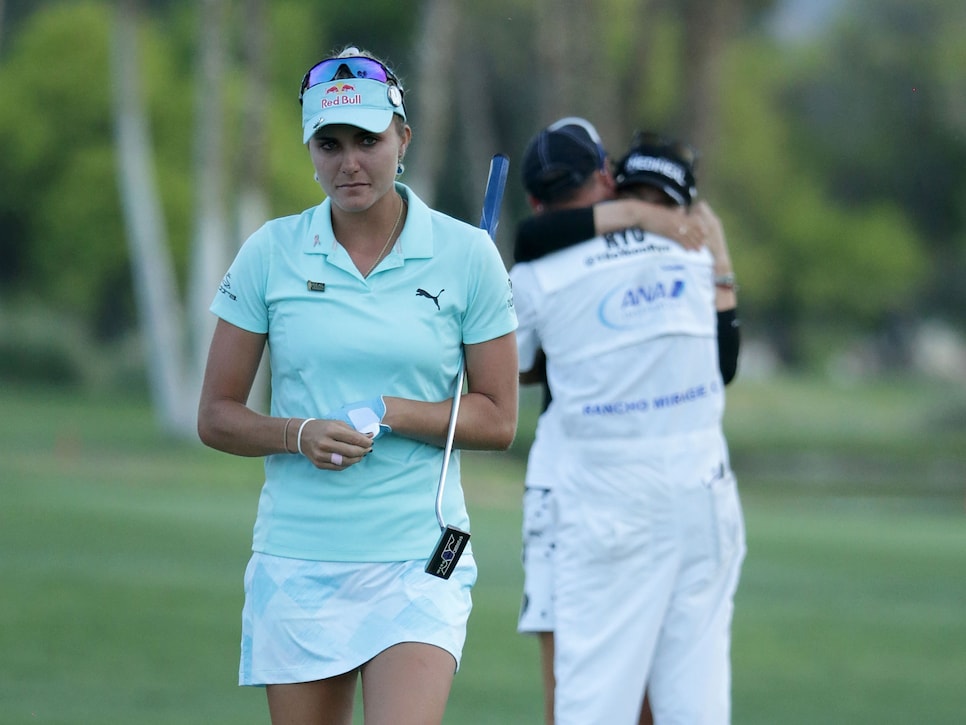 Ryu has two legs of the four-tournament Slam (before the LPGA declared the Evian Championship a fifth major), having formally introduced herself to an American audience with her U.S. Women's Open victory in 2011.
She, too, would like a second shot at occupying the No. 1 position in the Rolex Rankings that she held for 19 weeks last year after winning the Walmart NW Arkansas Championship.
"Actually I didn't expect that I would become No. 1 back then," Ryu said. "Before, I was No. 3 or 4. When you're not even second, you're not expecting it. That one came quicker than expected. The first two weeks I didn't really feel it that much. Then I started to realize how much pressure I had.
"But the really good thing is that Inbee is my good friend, a former No. 1. Yani [Tseng] is my good friend, a former No. 1. Ai [Miyazato] is my good friend, a former No. 1. Like Yani said, when she was No. 1, she felt like she played golf for other people. Then Inbee told me she really felt like she had to play well every time because she was No. 1. Ai said she felt she couldn't really enjoy it at that moment because she had so much pressure.
"Everyone is giving me [advice] to just think about yourself. I couldn't do it 100 percent. I really tried hard to do it. When I look back, I'm kind of disappointed about my season last year, when I was No. 1. I didn't win any tournaments."
It is every professional's lament, that there is always room for improvement, but Ryu did not leave much room last year. She won twice, was a co-Rolex Player of the Year (with Sung Hyun Park} and won the Rolex Annika Major Award for best aggregate performance in the major championships.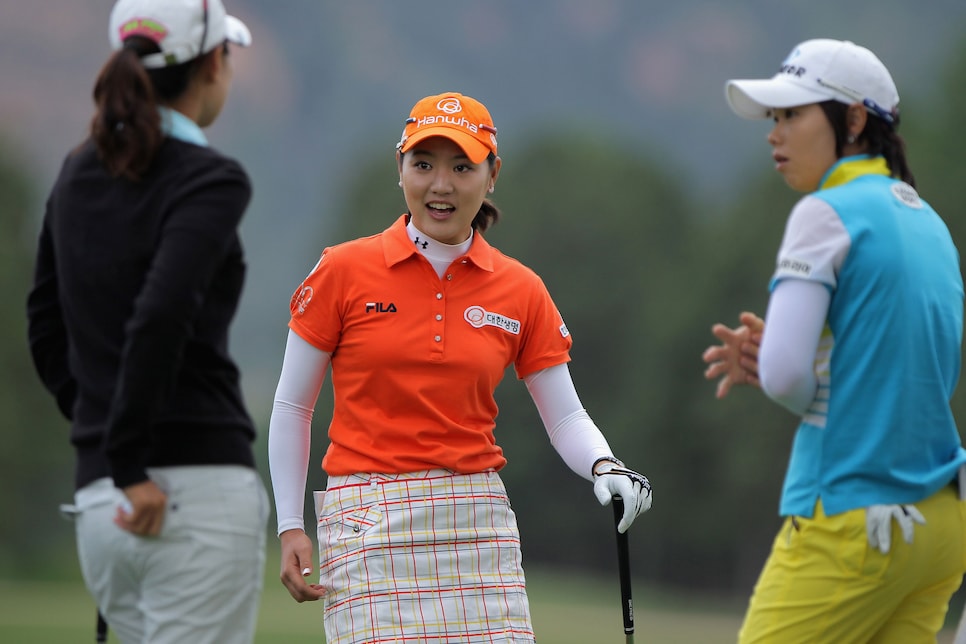 Doug Pensinger/Getty Images
She is not inclined to settle for the status quo, hence her decision in 2016, in a year in which golf was added to the Olympics, to change her coach and her swing.
"The Olympics was my big goal," she said. "So when I decided to change my coach, a lot of people say, 'So Yeon, you're crazy. This is your big year. Why did you decide to change your swing?' Playing in the Olympics was my goal, but was not my last goal. I really felt I needed to change something to become the No. 1 player."
Yet her goals are not obsessions. It is the reason she took up ballet, for instance. "I like to do something different," she said. "I feel that all I'm doing is related to golf. I just wanted to do something else not related to golf."
She also has retained her interest in music. "I would say my handicap [as a musician] was 0 when I was young," she said. "Right now, I'm probably a 10. I'm so rusty. It's the same as golf when you stop playing. I know I used to be great, and if I'm playing [music] right now I can't listen to myself because it's not that great. I'm mad at myself that I stopped doing it.
"I'm playing [the piano] with right hand only, left hand only, just trying to get back on track. I'm not really good at it, not really satisfied with my piano skill right now. I'm actually thinking of buying a piano."
Music and dance, food and wine, and a golf game as good as any in women's golf. Life is good. Far Niente says it best, an Italian phrase that translates to "without a care."