Why was NBC's broadcast of the Women's British Open 10 minutes behind real-time? Here's an explanation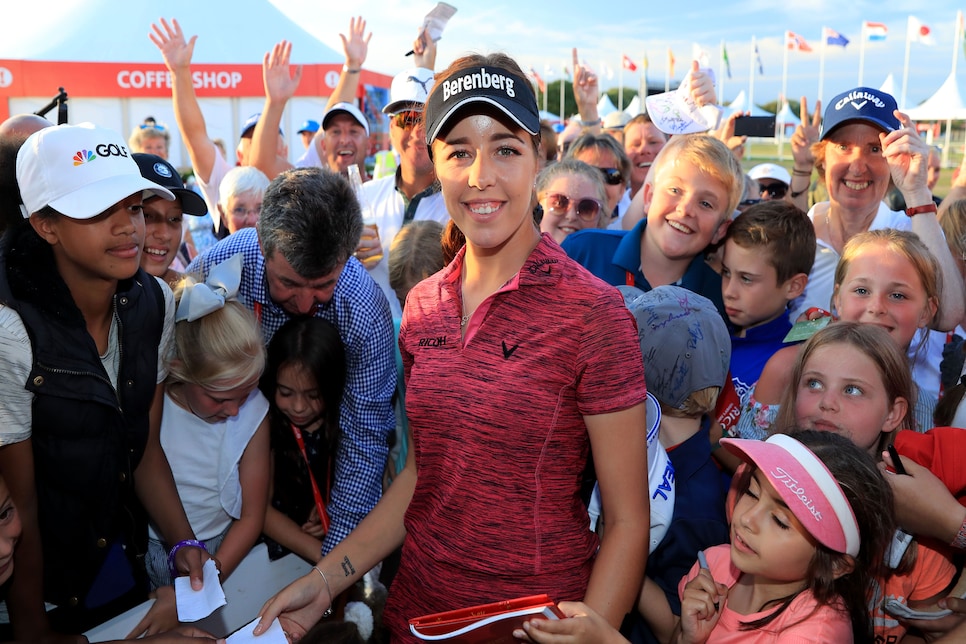 David Cannon/Getty Images
With a three-stroke lead heading down the 18th hole at Royal Lytham & St. Annes on Sunday, it was clear England's own Georgia Hall was going to win the Ricoh Women's British Open, barring a historic disaster. But if you were watching the coverage on NBC, you saw Hall clinch the title over runner-up Pornanong Phatlum roughly 10 minutes after it actually happened.
During the final-round telecast, network viewers in the U.S. saw action on this slightly delayed basis. An official with NBC/Golf Channel said the decision to air the broadcast in this manner was made based on the fact that Hall and Phatlum teed off in the final twosome at 9:30 a.m. Eastern, with a projected finish time of 1:40 p.m. Eastern. If their round ended on schedule, without a playoff, the broadcast team would then have 20 minutes left before the 2 p.m. signoff. Even with interviews and a trophy ceremony, it was more extra time than desired.
"In order to fill a potential network television gap," a Golf Channel spokesperson said in a statement, "coverage was slightly delayed in order to show comprehensive tournament action and conclude closer to the top of the hour, maximizing network audience exposure for this women's major championship."
The delay wasn't necessarily something viewers would have known, unless they were also following the action via social media. Twitter posts from media and other sources live from Lytham started to "predict the future," sometimes to the chagrin of those watching back in the states
You are using an unsupported version of Internet Explorer. Please upgrade to Internet Explorer 11 or use a different web browser.