FIRE PIT COLLECTIVE
Geoff Ogilvy is right at home playing Royal Melbourne for the Sandbelt Invitational
Editor's Note: This article first appeared in Fire Pit Collective, a Golf Digest content partner.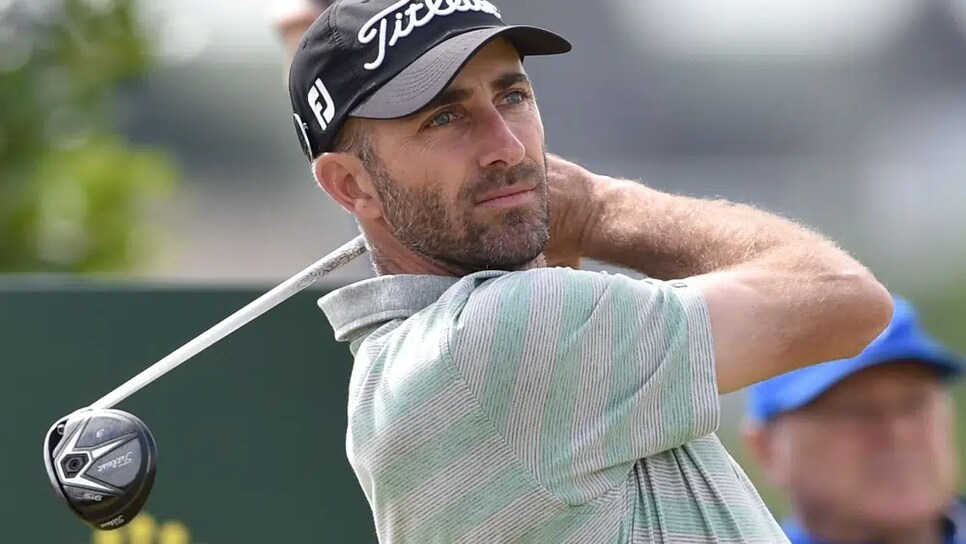 If you are a golf romantic, there is nothing quite like the sight of Geoff Ogilvy playing Royal Melbourne. They were made for each other, a soulful and cerebral golfer trying to unlock the secrets of a timeless and deeply fascinating test. Ogilvy grew up 500 yards from Royal, playing a humble muny nearby. On evening walks as a kid he would reach through the boundary fence trying to snag stray balls abandoned by the Royal Melbourne members. As a teen he began caddieing at the club, studying its endless subtleties. When big tournaments came to town Ogilvy hopped the fence —"I've told Royal Melbourne, they know about it," he says now, sheepishly—to watch all-time greats take on Alister MacKenzie's masterwork. He was already "frothing" over golf, but seeing the likes of Jack Nicklaus, Tom Watson, Seve Ballesteros and Greg Norman play his course with such precision and imagination changed Ogilvy's life. "It absolutely influenced me to want to become a professional golfer," he says.
He would go on to win a U.S. Open, at Winged Foot in 2006, closing it out with do-or-die pitch on the 72nd hole over a huge mound to a fraught pin that was pure Sandbelt golf. Ogilvy was enough of a tactician to win World Golf Championships on uninspiring American layouts like La Costa and Doral, but his heart has always been in a different kind of golf. Following the second round of the Sandbelt Invitational at Royal Melbourne on Tuesday, Ogilvy was asked what makes him happiest as a golfer. "I'm pretty happy here, absolutely," he said. "Sunsets are very beautiful out here. A little leather carry bag, half-set of clubs, play golf until dark…" His voice trailed off, dreamily. It's an easy walk home once the sun goes down—he now lives off the 14th hole, a measure of how far this former caddie has come.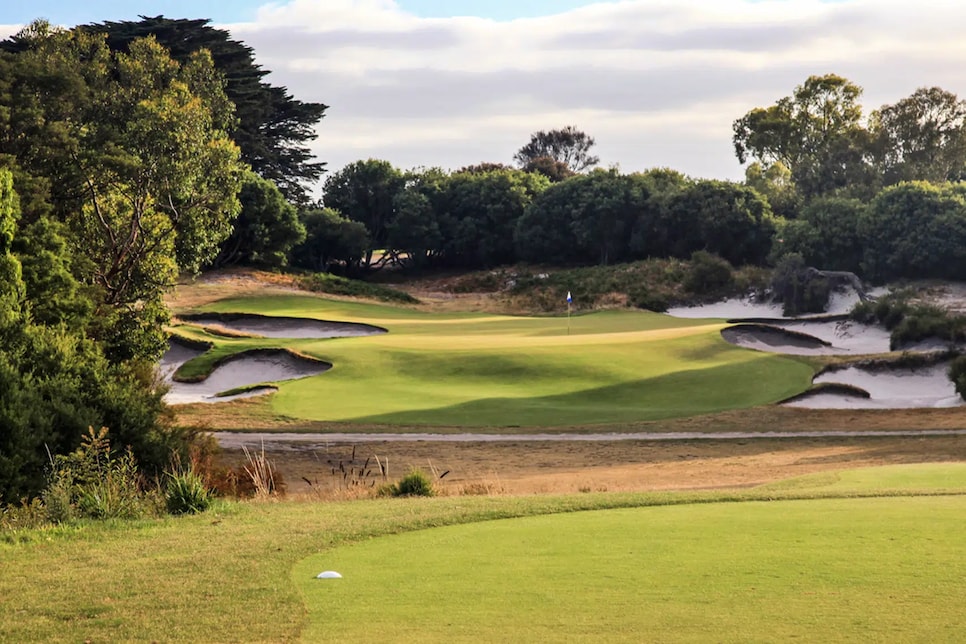 Ogilvy has many burdens as the host of the Invitational, but for four hours on Tuesday morning, Royal was his sanctuary. Watching, say, Bryson DeChambeau clobber an American target golf course, it's easy to think of the golf swing as violent and the game utterly mindless. Ogilvy at Royal Melbourne conjures Fred Astaire dancing on air. At 45, Ogilvy still has plenty of pop, but his swing is graceful, his ball flight measured, his approach shots well considered, his pitches bordering on voodoo and his lag putts a perfect blend of caution and optimism. "You can hit 14 fairways here and bogey every hole," he says. "It's about where you are in the fairway, about taking on shots you can take on and not missing in wrong spots above the hole. It just makes you a better golfer."
Contrary to his soft-spoken and genial nature, Ogilvy can run very hot on the golf course. But on this course, at this event, he radiates nothing but contentment. A bogeyless 69 will do that for a fellow. He moved up to 16th place, at even par overall, but lost ground to Cam Davis' scintillating 66, which has given the fellow Aussie a seven-stroke lead. (Ogilvy is only four strokes back of second place.) When it was over, Ogilvy rhapsodized about the golf course where he feels most at home. "It's an incredible piece of land with a great routing and unbelievable set of greens. If you took Augusta National and the Old Course and blended them, you're in that realm. There's lots of width here, it's all about angles. Bunkers are to be avoided at all costs. And then you have sloping, crazy greens. There are not many courses that have greens and bunkers on this scale, so big and bold."
It is a course so good it demands an annual championship, and last year it finally arrived with the Sandbelt Invitational, in the same way Bobby Jones conjured a showcase for another MacKenzie course in Georgia. Jones' thoughtful writings on the game remain timeless, so it's no surprise that his Down the Fairway is Ogilvy's favorite book. (Golf in the Kingdom is a close second.) Ogilvy does not have the grand ambitions of Jones…or Clifford Roberts. But Ogilvy's charming little tournament is already one of the feel-good events of the golf year, in part because it affords the chance to watch a gifted player in perfect harmony with the course that raised him.