The Loop
Gardner Minshew fake quotes Vincent Van Gogh to dunk on the haters, remains a legend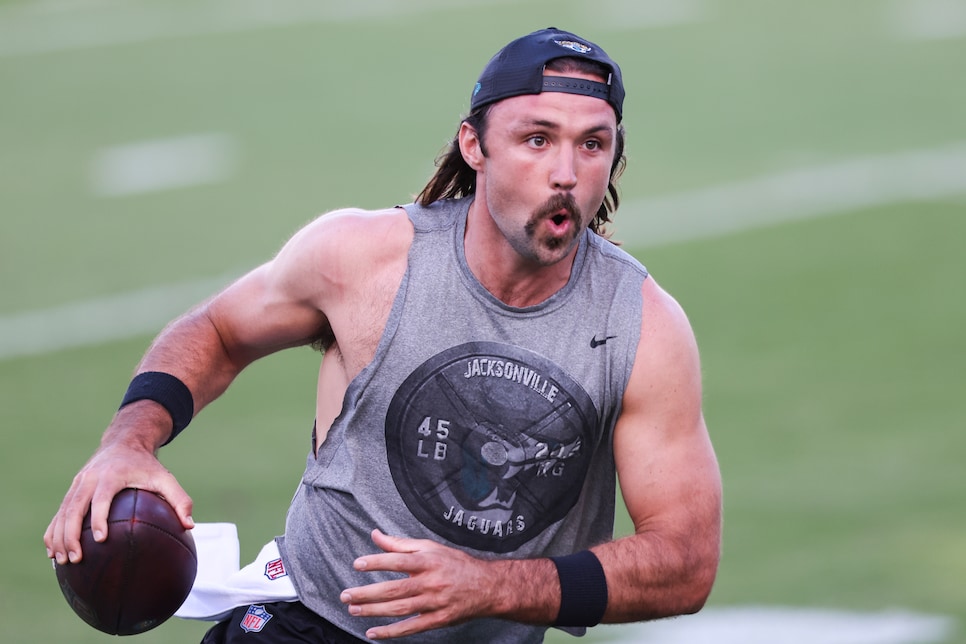 If you've watched enough NFL Red Zone over two seasons, you may have gotten sucked into believing that Gardner Minshew was a legit NFL quarterback. The flowing locks, the mustache, the gunslinging, the scrambling, the garbage-time comebacks that made it look like the Jacksonville Jaguars were competitive. It was all very intoxicating.
And then, last Thursday night, on national television, during a pandemic when people will watch literally any NFL game you give them, against the lowly Miami Dolphins, Minshew laid a ostrich-sized egg. He threw for just 275 yards, zero touchdowns and a pick in a 31-13 loss, a loss that made the Jags look like the No. 1-overall-pick bound team some suspected them to be before they shocked the Indianapolis Colts in Week 1.
Naturally, the haters are out in full force, as they often are when starting QBs have a poor night when everyone is watching. But Minshew has had doubters throughout his entire football career, even when he's winning, so he's pretty used to it by now. That's why it should come as no surprise that he had the absolutely perfect response to said haters in a video interview with The Players Tribune:
"Vincent Van Gogh, you know, people told him 'you can't be a great painter, you only have one ear.' You know what he said? 'I can't hear you.'"
And just like that, Minshew Mania is BACK on. How can you not root for this guy? By the way, it's not clear when this video was shot, but we'd assume it was before the season. But it could not be more applicable now, as Minshew is coming off arguably his worst game as a pro. Let's hope he bounces back, Van Gogh style. Actually, Minshew might legitimately try to cut off his own ear like that time he banged his hand with a hammer in the hopes of getting a medical redshit. So maybe don't emulate the famous painter to a T, Gardner.
Last thing - in case you are wondering, no, the Van Gogh quote is not real. It's from "Dinner for Schmucks." This makes it infinitely better.