Tour Life
Former Ryder Cupper shares hilarious first golf ball contract, and boy, have times changed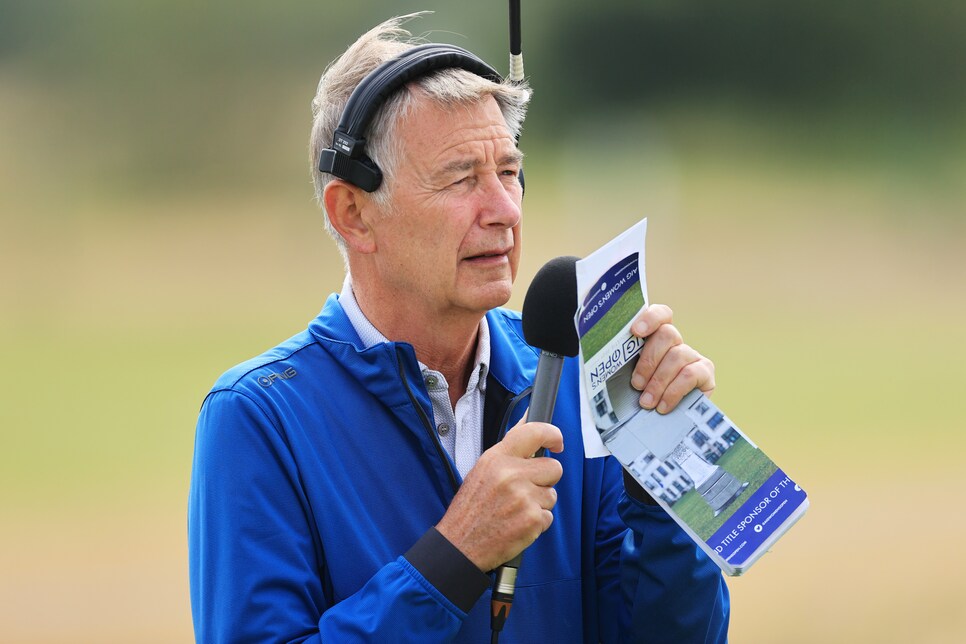 Ken Brown commentating on-course for Sky Sports during the 2021 AIG Women's Open.
David Cannon/R&A
With the introduction of LIV Golf, never has money been talked about more with the sport. Whether it's the $100-million-plus contracts or the $100,000-plus paydays for those coming in last place, guys are getting PAID like never before.
You can certainly understand why some players are leaving the PGA Tour. (That epic private plane alone, am I right?!) But you can also certainly understand why some older players don't want to hear any moaning from today's tour pros who have all benefited greatly from playing during the Tiger Woods Era. And a former Ryder Cupper provided that latest example of how things have changed.
Unfortunately for Ken Brown, he didn't play on the PGA Tour during the Tiger Woods Era. In fact, he retired from playing predominantly on the European Tour several years before Woods turned pro, but has remained in the game as a broadcaster and writer. And a very entertaining one at that. Fox had a brief, tough run televising U.S. Opens, but his "Brownie Point" segments were the highlights.
Anyway, despite four Euro Tour wins and one PGA Tour win in the decade from 1978 to 1987, Brown earned a little over $1 million for his career—or less than what Tony Finau made last week for winning the 3M Open. But as he showed with a recent tweet, it wasn't just the prize money that was different back then.
The sponsorship dollars were a fraction of what they are now. Actually, when he first broke in, his golf ball deal didn't even get him any dollars. Just golf balls. And not that many of them!
Sounds slightly different than what today's Titleist players get. Half a dozen per month during the season and a quarter of a dozen per month in the off-season?! That's ONE sleeve of golf balls! Per month! Wild. And nice little "LIV" reference there, Ken.
Brown added a little more detail with his next tweet:
LOL that's amazing. This guy had to conserve his golf balls like a high school golfer and Phil Mickelson is out there complaining about wanting a bigger cut of the PGA Tour's media rights. Talk about a different era.