News
Former NFL running back Reggie Bush is in a rush to conquer golf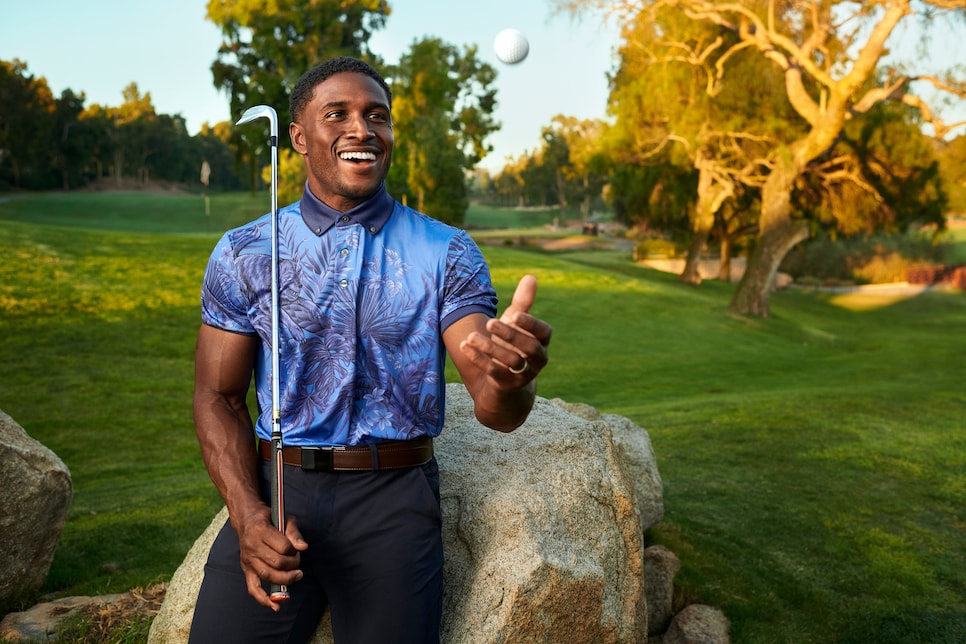 Bush didn't stay horrible for long. After the fundraiser, he started taking golf lessons, and now plays to a 9-handicap, making regular appearances in PGA Tour pro-ams.
"It's competitiveness, it's wanting to be great, and it's giving myself something to do post-football," says Bush, 35. "I'm still an athlete. Just because I'm not playing football doesn't mean the athlete in me stops. I still have that drive and determination to want to be great at just about everything I do. I love that I found golf. I wish I found it earlier."
Getting the driver under control has been key. "Speed is one of the hardest things to control, especially for someone who's big and strong, who's used to getting hit by grown men, and now you're swinging this little stick," Bush says. "Driver was my biggest issue, because I was swinging so hard and so fast. I'd make contact, and that ball was just spinning, going wherever it wanted."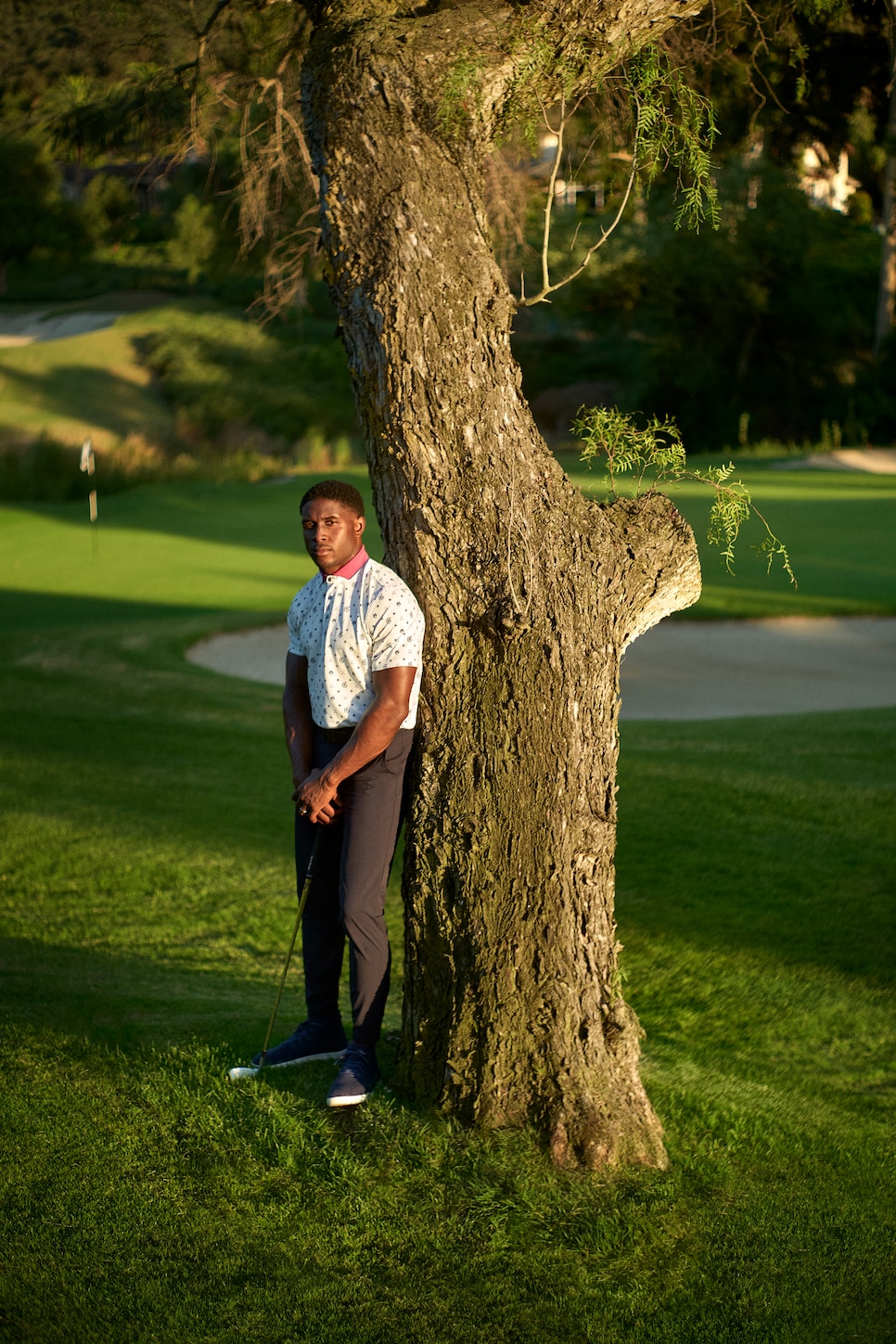 Reggie Bush now plays to a 9-handicap at Del Mar Country Club in Rancho Santa Fe, Calif.
KWAKU ALSTON
The driver is going straight now, sometimes as far as 350 yards. "Now that my driver's right, I've got no fear," Bush says. "It changes everything. It changes my confidence as a person. The better I hit the driver, the more confident I am in life."
Away from the course, Bush keeps busy with a bit of TV work. He announces some college football games on Fox Sports, and this summer he has been appearing on a Fox reality show called "Celebrity Watch Party."
Though he admits his first golf fundraiser wasn't a huge financial success, he's gotten much better at that, too. Last year, he and Lilit raised $350,000 for one of his favorite charities, the Birthday Party Project, which throws birthday parties for homeless children.
Bush lives in San Diego, where he grew up, and belongs to Del Mar Country Club. He says he plays best with his wife. Lilit's new to the game but has a good swing and the benefit of great strength and coordination from her background as a ballroom dancer.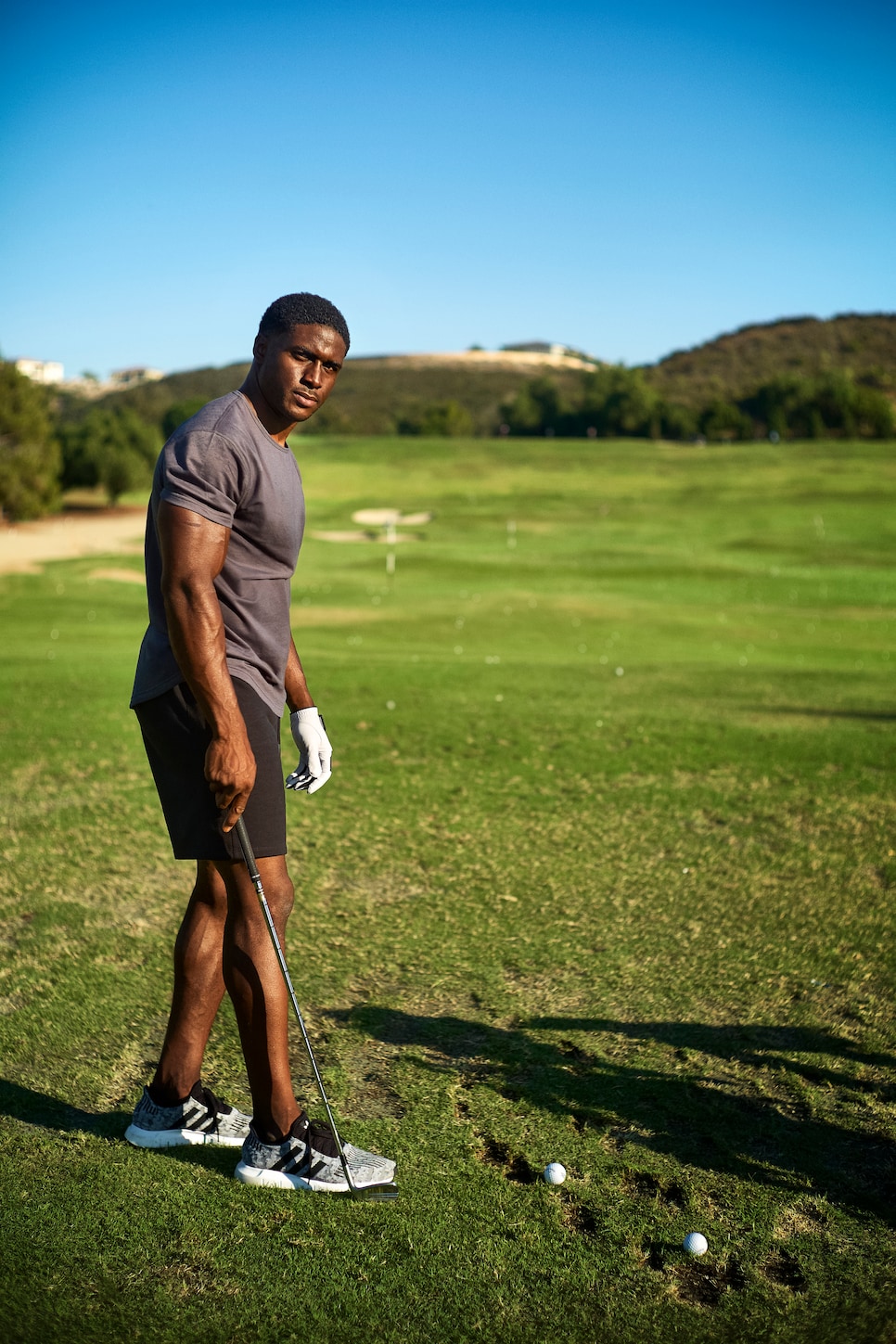 RANGE ROVER: "I love that I found golf," says Reggie Bush. "I wish I found it earlier."
KWAKU ALSTON
"When I'm playing with my boys, I'm competitive, trying to prove something," Bush says. "And in golf, trying is the worst thing you can do. When I'm with my wife, I'm relaxed, I'm calm, we're having great conversations. I've played some of my best rounds with my wife."
Lately they've been making it a family affair. Del Mar has six-seater carts, which are perfect for them. Everyone piles in, with iPads for their three young kids in case anybody gets tired of playing.
"I don't ever want it to feel like something that they have to do. I want it to be our family time, the way that we converse, the way we build our chemistry, how we laugh and cry," Bush says. "I hope they build a passion for it, because we can play it for the rest of our lives."