News
Masters 2020: Set your final-round viewing plans accordingly as early Sunday finish is expected in November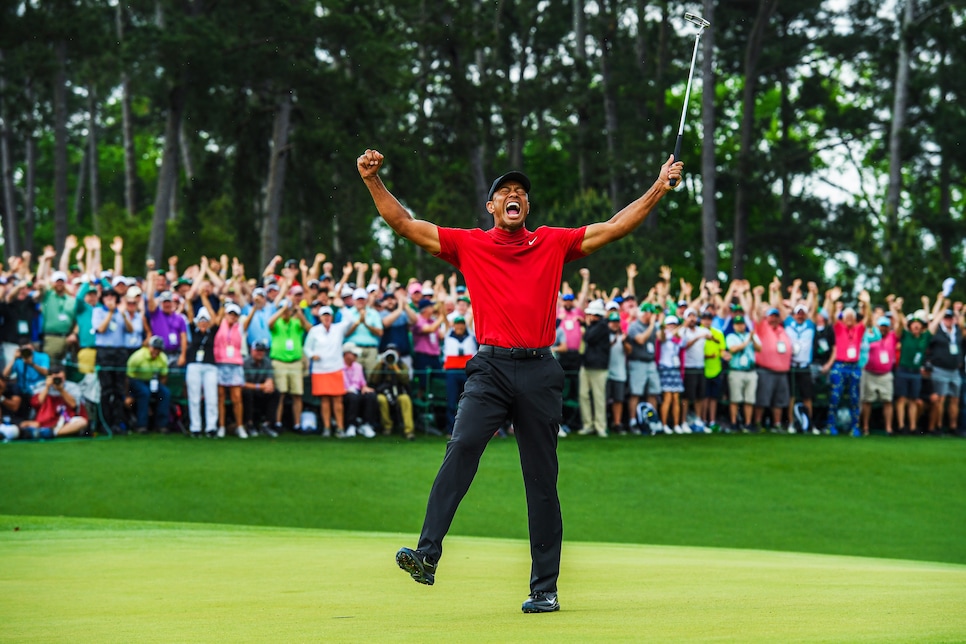 Tiger Woods will defend his title at the 2020 Masters in November, where an early Sunday afternoon finish is in store.
J.D. Cuban
The Masters will send the leaders off well before noon in the final round for the second year in a row, only this time it's not weather dictating the decision. Rather, and this could only happen in the year of coronavirus, it's the CBS Sports television schedule.
Sean McManus, chairman of CBS Sports, told Golf Digest that the final round coverage of the 84th Masters on Sunday, Nov. 15, is scheduled to conclude at 2:30 p.m. EST before the network's obligation to broadcast afternoon NFL games that begin at 4:05.
"This gives us time for a playoff if there is one, and also, obviously, we want time for the green jacket ceremony and Butler Cabin interviews," said McManus, who added that Saturday's third-round coverage will conclude "around 4 or 5" as it leads into the scheduled 6 p.m. kickoff of the SEC showdown between traditional college football powerhouses LSU, the defending national champions, and Alabama.
Granted, given that the U.S. will have reverted to standard time on Nov. 1, the final round of the Masters would have ended earlier than its traditional 7 p.m. target time in April, probably no later than 4:30, allowing time for a sudden-death playoff before sunset in Augusta, Ga., at 5:25 p.m.
Daylight considerations also have affected next week's U.S. Open at Winged Foot in Mamaroneck, N.Y. The field has been trimmed from 156 players to 144. Both the U.S. Open and the Masters shifted to the fall as part of a reconfigured golf schedule because of the COVID-19 pandemic that has impacted all sports.
Tiger Woods won his fifth green jacket last year when the Masters for the first time in its history moved up tee times because of the threat of severe weather. He will defend during a time of year when the weather could be drastically different than it is in April and when Augusta National Golf Club will be eerily quiet without the presence of fans.
"It's still the Masters, with all the beauty and drama, and in some ways viewers might find it more interesting, as they will be able to see the course in a new perspective without all the fans, which I think heightens the curiosity factor," McManus said. "The look of the course will be different, but the tournament will still have the same feel and tradition.
"It's going to be a great weekend for the Masters and a great weekend for CBS."