Fails
Former LPGA player destroys random dude on Tinder for giving her swing tips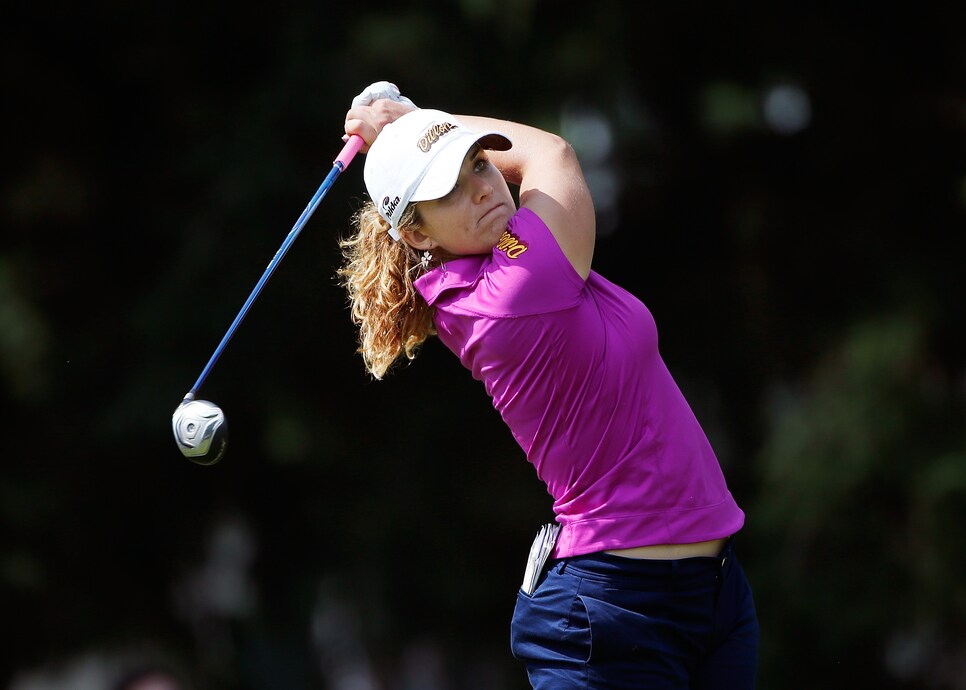 Former LPGA player Anya Alvarez in action during the 2014 Marathon Classic.
Gregory Shamus
Giving unsolicited swing advice is always a risky proposition, but doing it on a dating app is extra bold—especially when the other person is a better golfer than you. A much, much better golfer than you.
Some dude named "Todd" was not aware of that last point, however, when he took his shot with Anya Alvarez. In case you aren't familiar with the name, Alvarez is the CEO and founder of MajorLeagueGirls.com, a website that promotes women's sports. She also happens to be a former tour pro, who earned conditional status for the 2014 LPGA season.
Alvarez wound up only playing 14 career events at the highest level, but the point is that she made it to the highest level of her sport. Todd, on the other hand, not so much. And yet, here came Todd trying to impress Anya on Tinder by giving her a swing tip to help with her distance off the tee. It did NOT end well for him.
Tough scene. It's difficult to imagine someone getting owned more on a dating app.
Well played, Anya. And bad job, Todd from IT. Looks like the only distance tips you should be giving out is how to distance yourself from getting a date.