Well Played
Former club pro makes clutch putt to keep PGA Tour Champions spot, advance in Charles Schwab Cup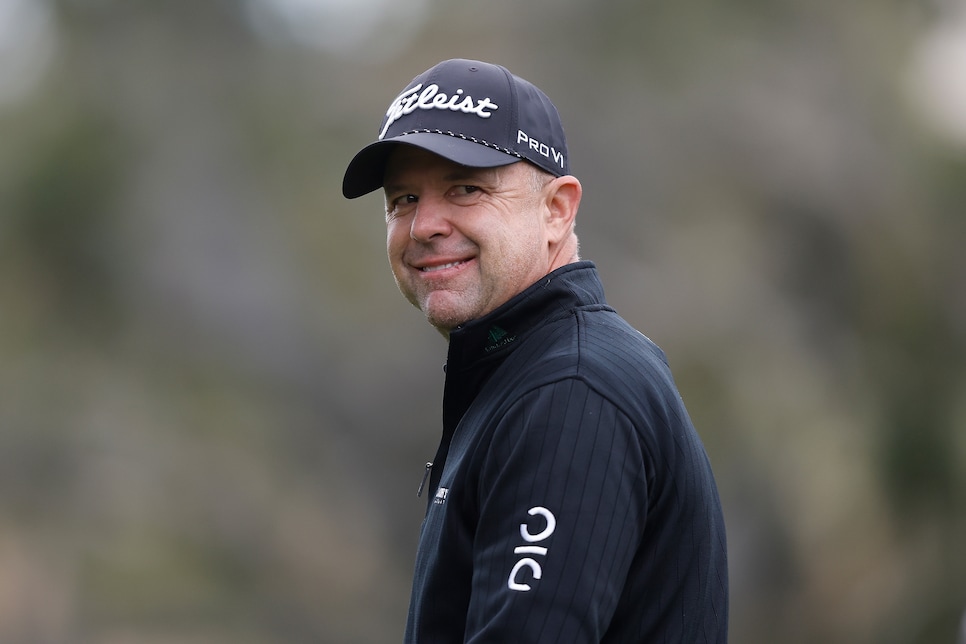 Erik van Rooyen's winning eagle putt received all the attention, but the clutchest stroke on Sunday may have come from 52-year-old Rob Labritz. Even if it was only for bogey.
The longtime New York club pro has played on the PGA Tour Champions the past two years, but his dream job was in jeopardy as he finished up the final round of the TimberTech Championship. Labritz was trying to hang onto the 36th and final spot to advance to this week's Charles Schwab Cup Championship. That distinction also makes a golfer fully exempt for the following season on the senior circuit—status that's especially important for players that don't have prior PGA Tour status like Labritz.
The former director of golf at GlenArbor Golf Club was struggling to get it to the house, shooting three over on the back nine, but he still had a chance to advance if he made this eight-foot bogey putt. And he buried it to edge two-time U.S. Open champ Lee Janzen for that final spot.
Bang. It's pretty clear from that reaction that Labritz knew a lot more was on the line than a top-10 finish (he finished T-10). Just read that quote: "I've never felt pressure like that in my life."
Labritz will compete against the rest of the senior circuit's elite beginning Thursday at the Charles Schwab Cup Championship in Phoenix. Not that there will be much drama with No. 1 Steve Stricker having already wrapped up the season-long title before this past week.
For Labritz, however, there's still another nice paycheck on the line. And after having his job on the line on Sunday, he's probably had enough drama for 2023.