FIRE PIT COLLECTIVE
Early success on the 50-and-older tour has this longtime club pro excited to be a player again
Editor's Note: This article first appeared in Fire Pit Collective, a Golf Digest content partner.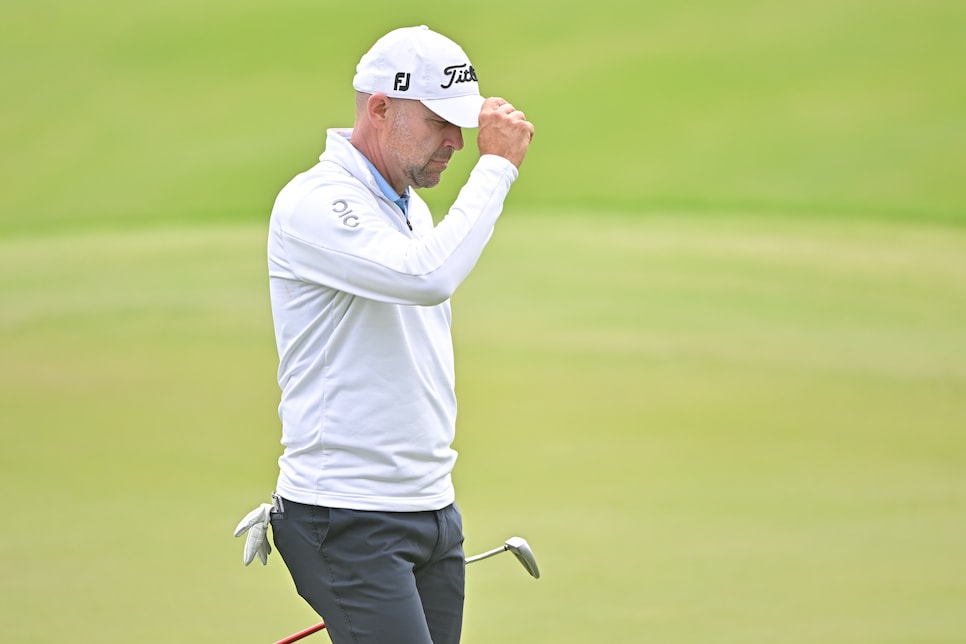 Rob Labritz did not even try to qualify for last week's PGA Championship at Southern Hills. That's strange to say about the enthusiastic 50-year-old who has teed it up five times at the major championship.
Usually, he is a top contender for one of the 20 spots available to club pros through the PGA Professional Championship. He was the low club pro at both the 2010 and 2019 PGA Championship, and he has won every trophy in the Metropolitan PGA section. "I had tons of emotion the first time I played in a major," Labritz recalls of playing in his first PGA Championship, in 2002. "I'd waited my whole life for that moment. There's not a better chance to go in there and learn." And learn Labritz did.
Labritz began playing golf as an escape from a father "who liked to drink," and he fell in love with the game. He went to Central Connecticut State on a golf scholarship. After skipping too many classes in favor of hitting golf balls and drinking beer, he dropped out of school. Labritz's mother persuaded him to pursue a career as a club pro as a backup option to professional golf. In 1991, he began working as a club professional. He was 19. Learning the ropes of running golf operations fed his hope of playing professionally.
"I got caught up in it (being a club pro)," Labritz says. "I still wanted to compete, so I dipped myself into both worlds. I became a PGA member, and I always had a desire to get on one of the tours."
Never losing sight of his ultimate goal, Labritz would work out in the gym before work and grind on his game after the members had gone home. In 2003, having settled into a coveted director of golf role, Labritz set his sights on the senior tour.
"Playing at the club pro level, you can maintain (your golf skills) while you do your job because everybody else is doing theirs," Labritz says. "But then once you get to this level (the senior tour) … I'm sorry but I played with Mike Weir yesterday, and he wasn't giving lessons and going to staff meetings."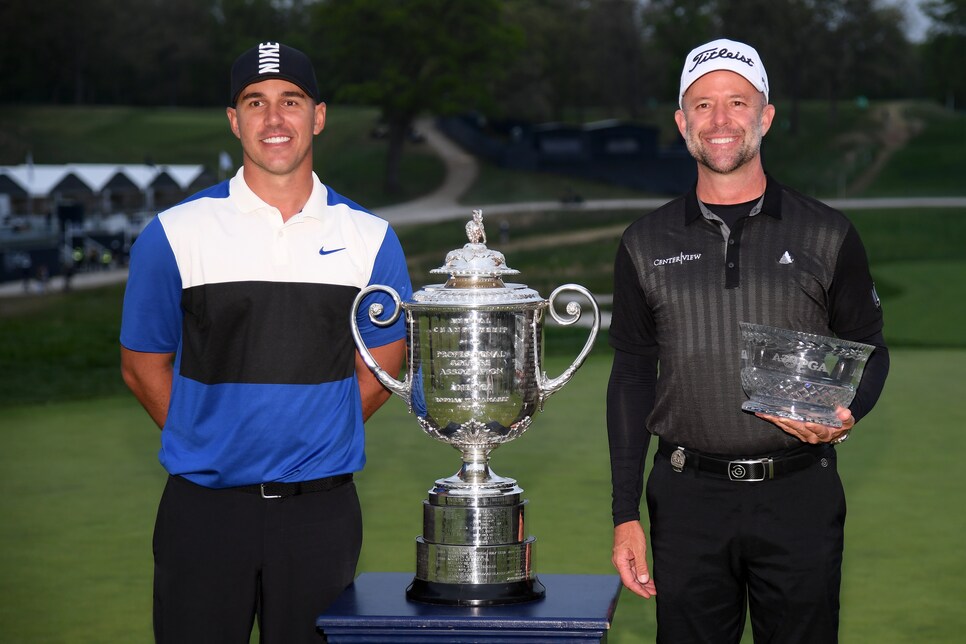 Labritz turned 50 last May, and in the fall he went to the senior tour Q School, a two-stage tournament that offers only five fully exempt Tour cards. The senior tour is a notoriously closed shop. Rob would have to play the tournament of his life to gain status against a field of grizzled veterans. The gritty, tiresome work through the years paid off. The night before the final round of the final stage, Rob was at the top of the leaderboard. It was a red-eyed night.
"I was cool up until that point," Labritz says of the night before the final round. "I was reaching out to friends who had won on Tour. I was reaching out to my family, my son, my wife. I was crying. I was talking to God. All to say, 'Give me the strength to get through this tomorrow.' This was my moment."
And he seized upon it. Labritz claimed medalist honors at Q School after playing one of the best rounds of his life. He earned full senior tour status. When he retrieved his ball from the 72nd hole, the emotions flooded. When he saw his wife, Kerri, who had sacrificed so much for him to continue chasing his dream, tears flowed.
Nine events into his first season on the senior tour, Labritz is 41st on the Charles Schwab Cup money list, ahead of seasoned pros such as Jim Furyk, Corey Pavin, Chris DiMarco and Tom Lehman. "I pinch myself every morning before I go to work," Labritz says. He is on a different path now and enjoying the ride. This week he'll compete in his first Senior PGA Championship, at Harbor Shores Golf Club in Benton Harbor, Mich. The learning never ends.