The Loop
Forget Tiger and Phil. The stakes are greater in this match between golfers, who are vying for California's governorship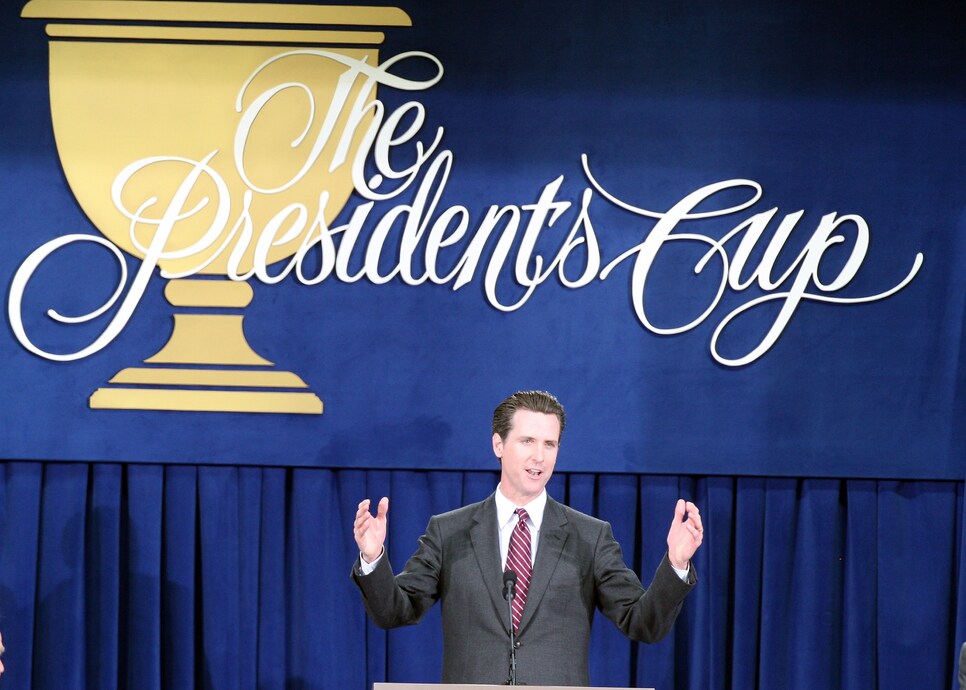 But for those whose politics are influenced by politicians' golf proclivities — hopefully, none of you — there is another high-stakes November match between two golfers.
This one features John Cox vs. Gavin Newsom, with the winner assuming the governorship of California. Both are golf enthusiasts.
He has a 9.8 handicap index, though his game has suffered since he decided to run for governor. Yet impressively, since he finished second to Newsom in California's open primary in June (the top two vote getters, regardless of party affiliation, advance to the general election), he has managed to play one round a month (see his handicap index card below).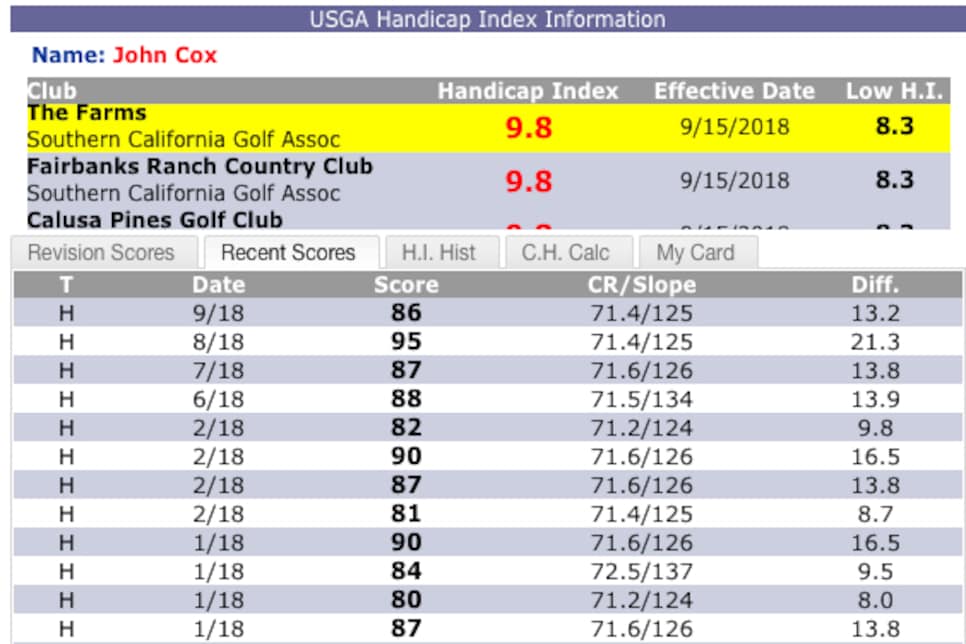 On the benevolent side, Cox, on two occasions, most recently in November, 2017, has chaired the USO San Diego Golf Classic that supports the USO San Diego and area military families. He also is on the USO Board of Directors.
Newsom, meanwhile, does not have a handicap index or a club affiliation of which we are aware. But he is an athlete, having played college baseball at Santa Clara. As for the quality of his golf game, this is all we know of it:
"I don't like to play, I love to play. I can't tell you the joy I get going out there and trying not to destroy the course," he once told San Francisco Chronicle golf writer Ron Kroichick.
Newsom, currently California's Lieutenant Governor, deserves props for his support of golf in the Bay Area during his tenure as the mayor of San Francisco.
He was a strong advocate for bringing the PGA Tour to Harding Park (now the TPC Harding Park), site of the WGC-American Express Championship in 2005, the Presidents Cup in 2009 and the WGC-Cadillac Match Play in 2015 and the scheduled site of the 2020 PGA Championship.
Moreover, at the behest of Sandy Tatum, a former USGA president who was the driving force behind the restoration of Harding Park, Newsom wrote a letter to the USGA in 2004, asking that it consider bringing the U.S. Women's Open there in 2009. The USGA awarded it to Saucon Valley in Bethlehem, Penn., instead.
Of course, their affection for golf promises nothing in the way of solving California's multitude of problems. Its problems make this match more important than Woods vs. Mickelson. The stakes, the future of California, are higher.