News
For more proof tour pros are even better than you think they are, check out these U.S. Open sectional qualifiers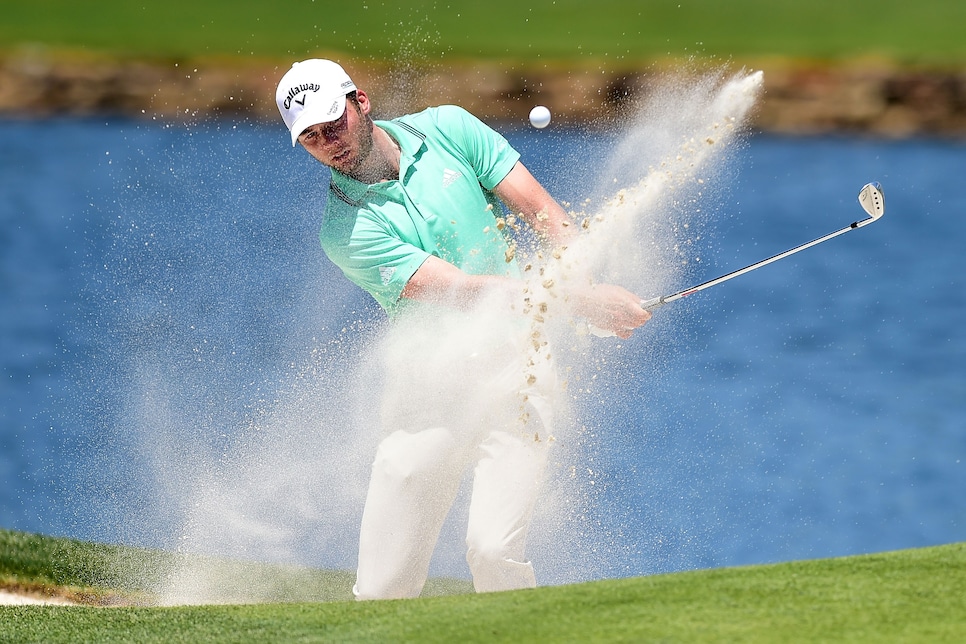 Jared C. Tilton/Getty Images
If you've played enough golf, you've probably come across a similar story: A tour pro graces your home course and rattles-off a ridiculously low round with ease. I grew up hearing about Fred Funk, then stuck in the no-man's land between 45 years old and the Champions Tour-eligible 50, shooting a 62 on my home course on his first visit. A friend of mine recently told me a similar tale involving Fred Couples carding a 59 on a visit to his home course, taking impossibly difficult lines off certain tees.
Who knows if those stories are real—perhaps they're just legend. But I'm reminded of them every year during U.S. Open sectional qualifying when a host of seemingly struggling pros cruise through "golf's longest day" with relative ease. It's just another reminder that these guys are, dare I say, good. So much so that the top-tier players don't even need to be in great form to shoot great scores at non-PGA Tour events.
Andrew (Beef) Johnston:
England's beloved Beef has been serving up a game that's been pretty raw this year—just two top-10s in European Tour starts and none since March. And yet Johnston looked entirely comfortable finishing tied for medalist honors at the deeply competitive Walton Heath qualifying site outside London. Following a missed cut and a T-42 in his previous two starts, Johnston shot 10 under in his two rounds on Monday, marking the third straight year he has made it through qualifying.
Cameron Wilson:
The 25-year-old qualified for the U.S. Open in 2012 while at Stanford, and then capped his collegiate career by winning the NCAA individual title in 2014. Since turning professional, however, the lefty has struggled finding his way. Last year, he missed 10 of 21 cuts on the Web.com Tour and finished inside the top 25 just three times. This year? He'll be fitting the U.S. Open into his mini tour schedule after shooting 69-66 in his New Jersey qualifier.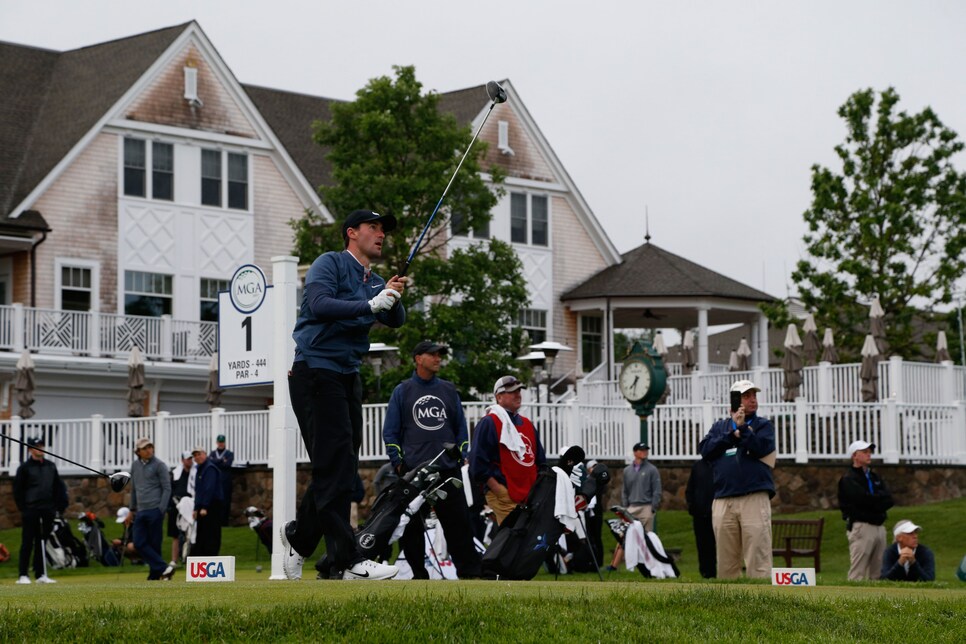 Copyright USGA/Michael Cohen
Adam Scott:
Scott's terrible putting has dogging his performance all year on the PGA Tour, and it almost cost him his streak of 67-straight major starts. Forced to playing in sectional qualifying for the first time in 17 years, Scott made hard work of it, grabbing one of the last spots on the number at the Columbus, Ohio, qualifier. In truth, it was always in his hands: Scott was inside the cutoff line midway through the back nine only to slip outside, before then playing his way back inside.
Russell Knox:
Like Scott, Knox qualified via the deep Columbus, Ohio, qualifier and, like Scott, Knox has struggled to perform this year. He has just three top-10s in 20 PGA Tour tournaments this season dating back to last October, but wound up finishing seven under to book his spot at Shinnecock Hills.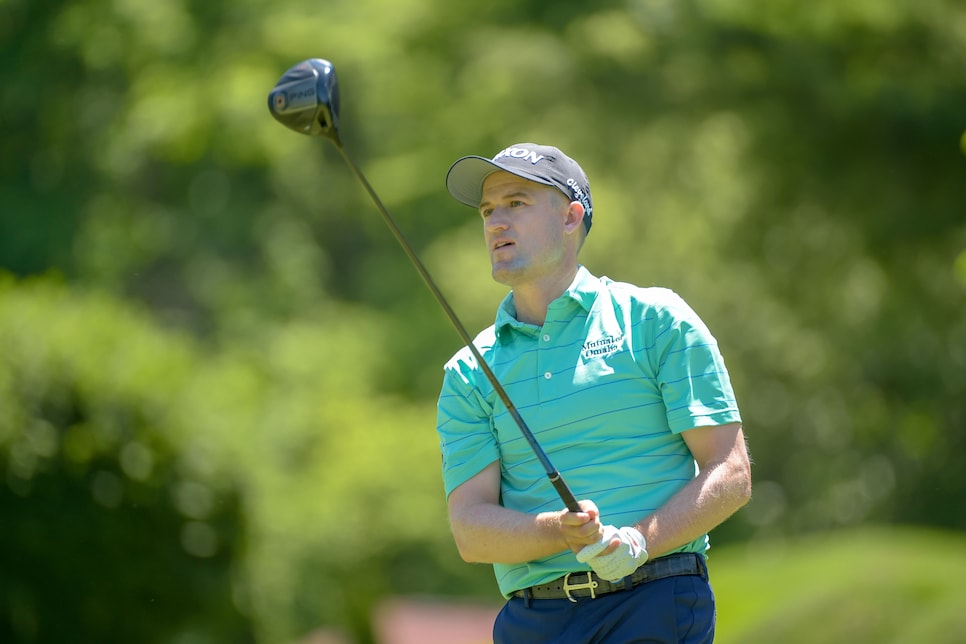 Copyright USGA/Fred Vuich
Aaron Wise:
Wise won the AT&T Byron Nelson just last month, so it's hard to poke at the quality of his game. Still, since the victory he has had a bit of a hangover, missing the cut in his next two starts. It wasn't exactly U.S. Open qualifying form, but no matter. Wise's two rounds totaling seven under was enough to qualify him on the number.
Eric Axley:
The 44-year-old won in a rain-shortened Web.com Tour event in April, but hasn't been doing much of nothing ever since: MC, MC, T-58, T-59 in his last four starts isn't pretty on the eye, but he managed to shoot a seven under in Memphis, then make an eagle in a playoff to get into his first Open since 2010.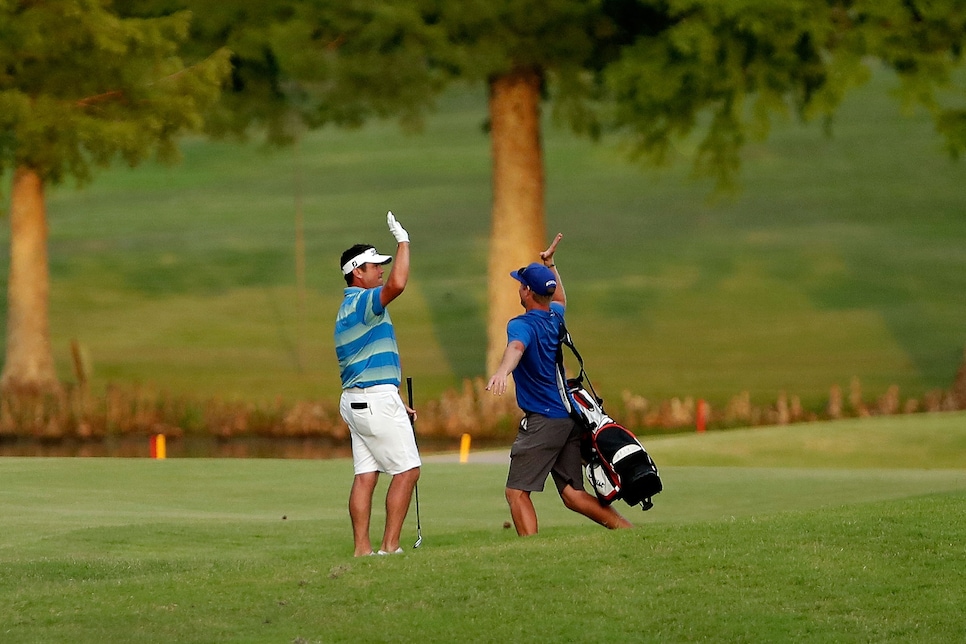 Copyright USGA/John Gress
Sam Burns:
And finally in the "these guys are on another level" files: Burns has been spending most of 2018 using sponsor's exemptions to chase his PGA Tour card and, to his credit, has generally played quite well. That was until the Memorial, though, where his third-round 81 resulted in a MDF. Bad news, with the U.S. Open qualifier next week? Nope: Burns shot 62-65 to collect medalist honors at the Memphis qualifier by five shots.