News
Following more controversy, Brandel Chamblee sounds off on USGA: 'There seems to be no obvious leadership'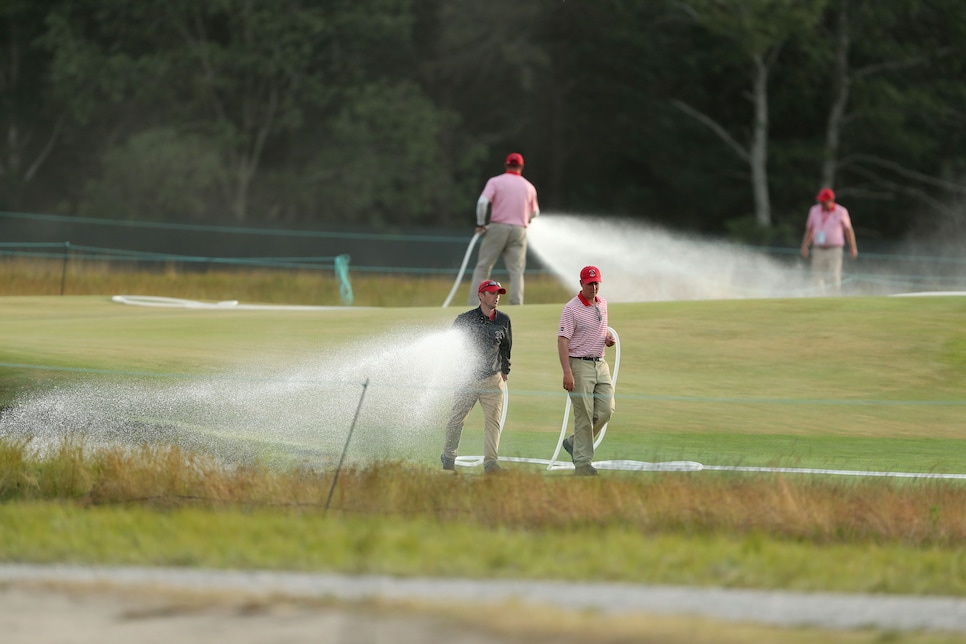 Brooks Koepka became the first player in nearly three decades to defend his U.S. Open title, besting Tommy Fleetwood by one stroke for the championship at Shinnecock Hills on Sunday. Unfortunately for Koepka and the USGA, the event will likely be remembered for what transpired Saturday.
Phil Mickelson curiously swatted a moving ball, leading some to call for the USGA to disqualify Mickelson for a breach of conduct. Worse, conditions became severely penal Saturday afternoon, so much so that a handful of players complained that the governing body had lost the golf course. A sentiment admitted as much by the USGA's Mike Davis on Saturday night.
Following tournament play Sunday night, Golf Channel analyst Brandel Chamblee had clearly seen enough.
"Something's amiss in a big, big way," Chamblee said. "I think the USGA has lost a lot of the trust of the golf world."
To Chamblee, this was not an anomaly, stating his belief that the organization fell asleep at the wheel regarding equipment. Specifically, the rebound effect in drivers.
"They missed the rebound effect and the combination of the rebound effect [with] the ball. They missed it, on their watch. And now, the feeling is that they're crying foul, even though it was on their watch. And so, essentially, the equipment companies got it done, by [the USGA's] standards, legally.
Chamblee also took affront to the USGA's handling of Mickelson. Despite discussions with the media on Saturday night, there remained so much confusion that additional statements had to be issued Sunday morning.
"There's penalties that they levy that make absolutely no sense, penalties that they don't levy," Chamblee said. "Disqualifying Phil Mickelson made perfect sense."
Moreover, he listed the litany of set-up issues the championship has faced, issues that other championships have not experienced on a recurring basis. Leading Chamblee to deduce there are problems at the top.
"There seems to be no obvious leadership, you know, to me," he said. "No obvious leadership heading in the right direction."