The Loop
FINALLY a NFL player cares about performing for your fantasy teams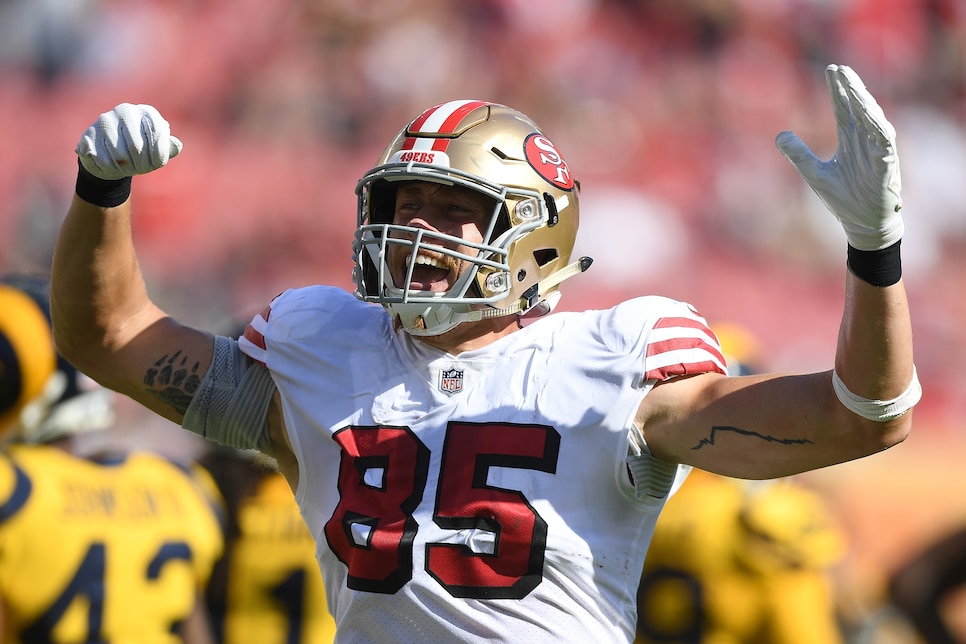 How's your fantasy team doing this year? Five-game win streak? Crushing the waiver wire? Leading the league in points for? Yeah, nobody cares.
Yet for some reason, many people truly believe that others care. The craziest people of all are the ones that believe that actual NFL players care, calling them out on social media for not scoring points for their $25 buy-in league. You think Julio Jones doesn't know he hasn't scored a touchdown yet? I'm pretty sure he knows! You think Le'Veon Bell is losing sleep over the fact you took him with an early-round pick? Folks, I promise you he's getting a full eight hours.
But, for the lunatics desperate for an NFL player to keep his fantasy owners' best interests in mind, a hero has emerged. That hero is George Kittle, a second-year tight end from Iowa who is enjoying a breakout season for the San Francisco 49ers. Following a rookie season in which he appeared in 15 games, caught 43 balls for 515 yards and two TDs, Kittle has exploded in year two, nearly topping all those totals just seven weeks into the 2018 season with 32 catches, 427 yards and two TDs. Based off ESPN standard league scoring, Kittle is the fourth-best tight end behind only Philadelphia's Zach Ertz, Kansas City's Travis Kelce and Indianapolis' Eric Ebron. He's gone for 13 or more points five out of seven weeks, and caught four or more passes all but once. When it comes to fantasy tight ends, he's as sure a thing as there is right now.
As if that wasn't enough for his lucky owners, Kittle actually CARES about you! According to 49ers senior reporter Joe Fann, he not only cares, but he's thinking of you in the midst of a Sunday battle:
Guy's got enough to worry about on a play-to-play basis, and he's still thinking about you. Don't be surprised if he's the early consensus No. 1 pick in 2019.