Equipment
Fashion Statements from the 2018 U.S. Open: Vintage Rope Hats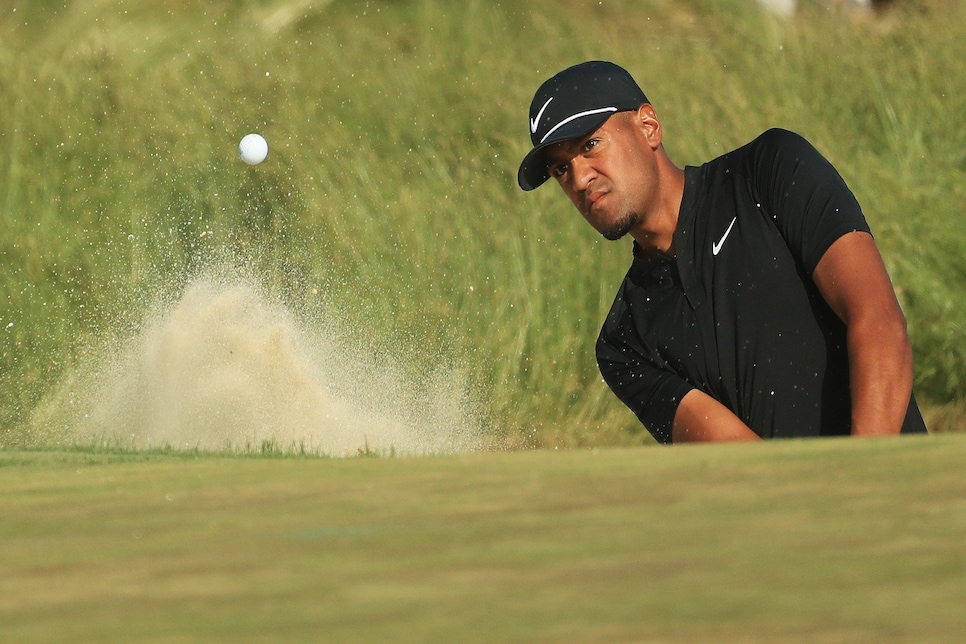 With all the unique headwear options available today, there is no reason to keep that sweat-stained, flimsy hat you've been wearing for a decade (or more). The 2018 U.S. Open proved that vintage-style rope hats are back, along with a few other old-school options. Nike reigned supreme when it came to the hat game with color-contrasting, striking and printed caps on many of their competitors on Sunday, but some other strong competitors emerged. Here are a few of our favorites.
Nike AeroBill Classic99 Golf Hat, $35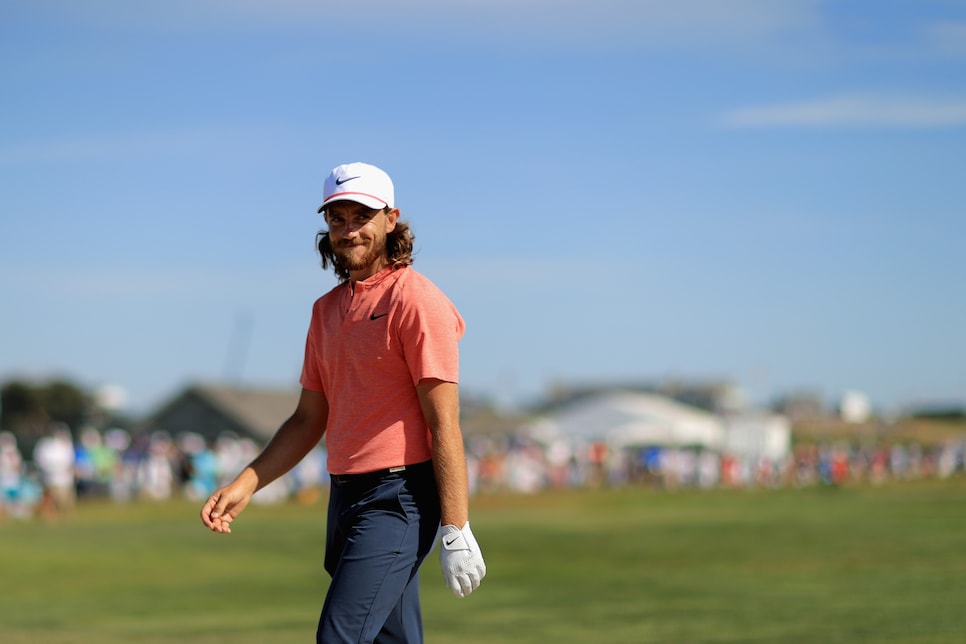 This rope hat is a modern twist on the golf classic. Typically corded hats have a 5-panel retro fit and a flat brim, but Nike upgraded the look with a slightly pre-curved bill, a poly-cotton body that is machine-washable and a raised silicone Swoosh on the front panels. The contrasting braided rope along the bill adds a pop of color that is great to match with your golf shirt, like in Tommy Fleetwood's third-round look.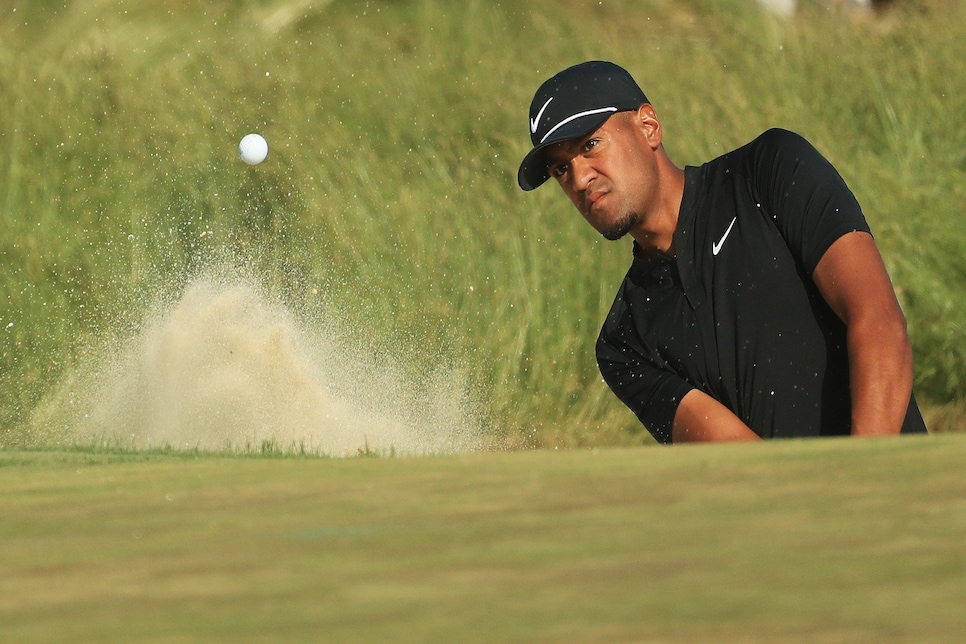 Tony Finau matched his Nike AeroBill Classic99 to his final-round black blade collar Nike Momentum Golf Polo ($40), the white detailing providing clean contrasting. And ladies, you don't have to feel left on on this trend, this cap is unisex. The hat is adjustable for all head sizes, the bill isn't too long and it has become a staple in Michelle Wie's wardrobe—if you needed any more convincing.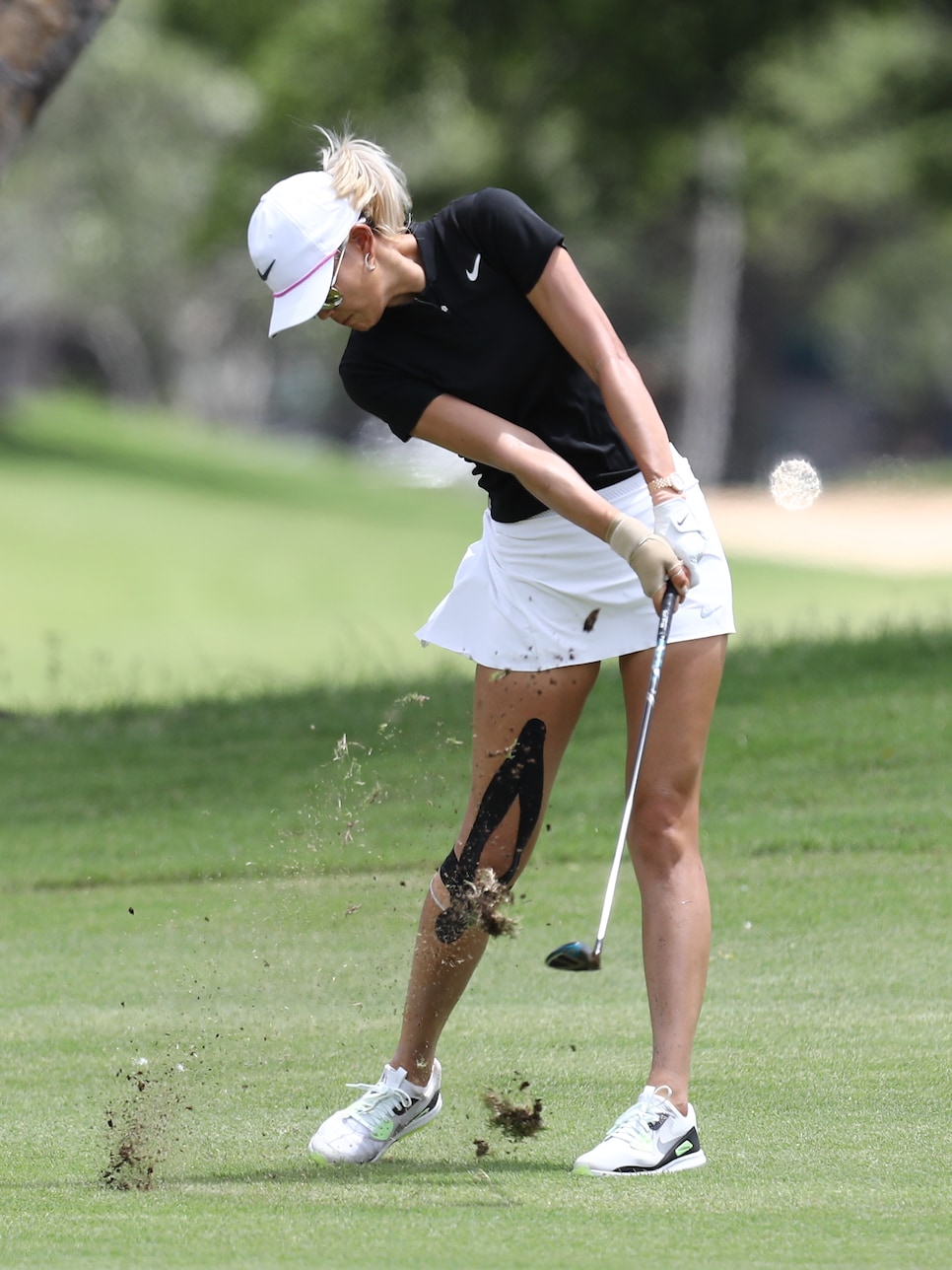 Callaway Men's Rope Hat, $26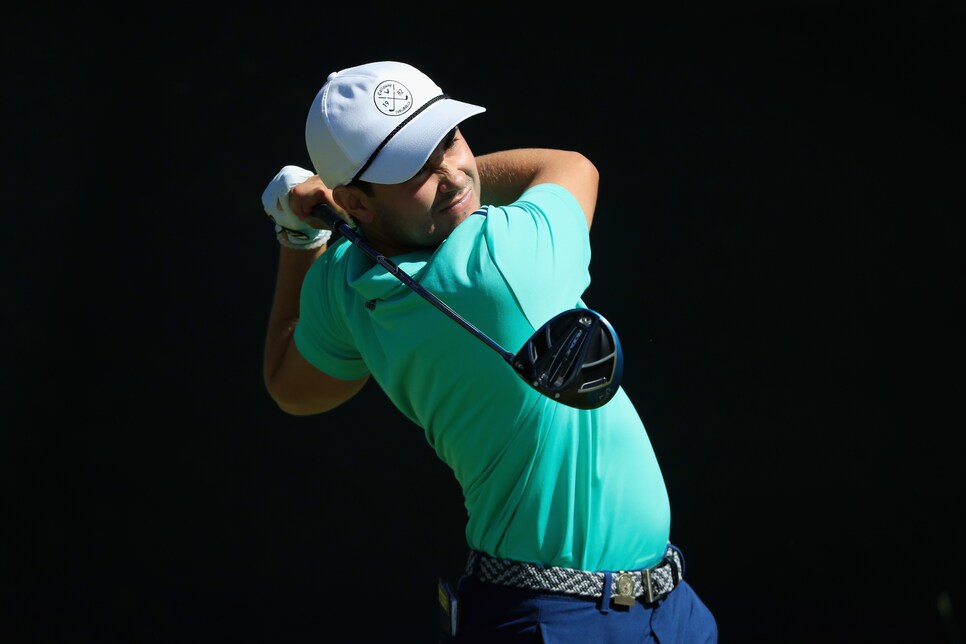 Luis Gagne might be not be a professional golfer, but he did dress the part at Shinnecock en route to sharing low-amateur honors with Matt Parziale. Gagne hopped on the vintage-hat trend with his Callaway Rope Golf Hat ($26). The 20-year-old topped his colorful outfit with this simple white cap with a black cord. The unique logo is stylish and not overly branded, while the leather back closure gives it a luxe finish.
The rope hat was a welcome break from the countless solid tech hats we usually see on tour. Even flatbrims are getting boring the more we see them on the golf course—with the exception of Jason Dufner's stellar hat game, of course. A unique hat is a great way to top off an outfit with personality without taking too much of a style risk. Here are some of the other winning hat styles seen at Shinnecock.
Rickie Fowler's Throwback P Cap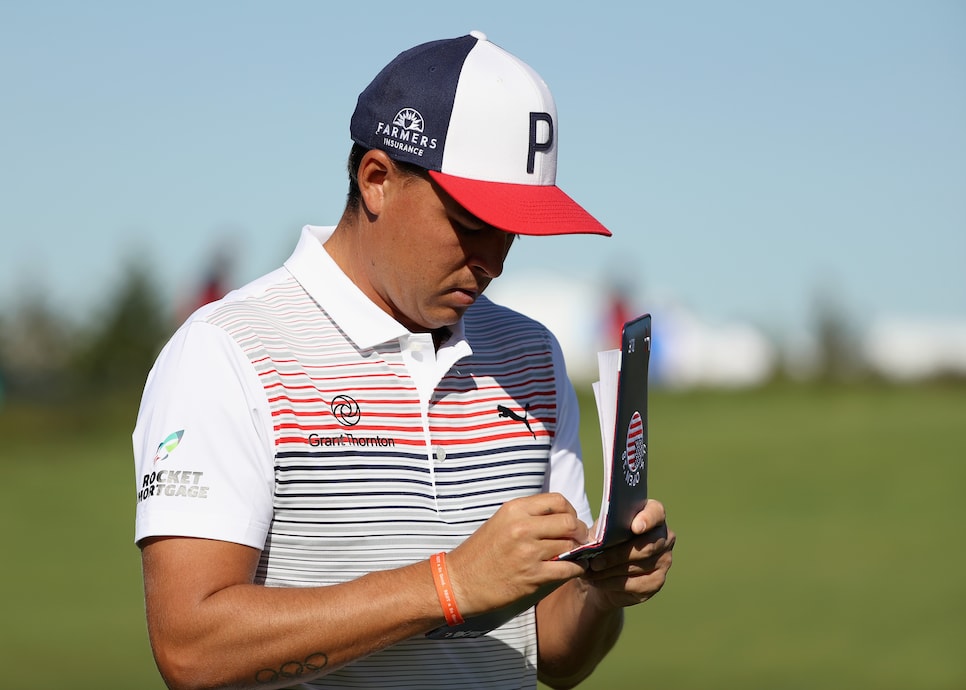 Fowler's P Cap has elevated Puma's hat collection this season. The simple logo is easy to wear and even easier to customize. It seems like there has been a new and fun iteration of the hat for every tour stop. From the recyclable Waste Management Open version to the fan-favorite Hawaiian print, this cap does it all. Fowler's U.S. Open throwback version ($30) was patriotic, stylish and the color blocking was ultra-refreshing.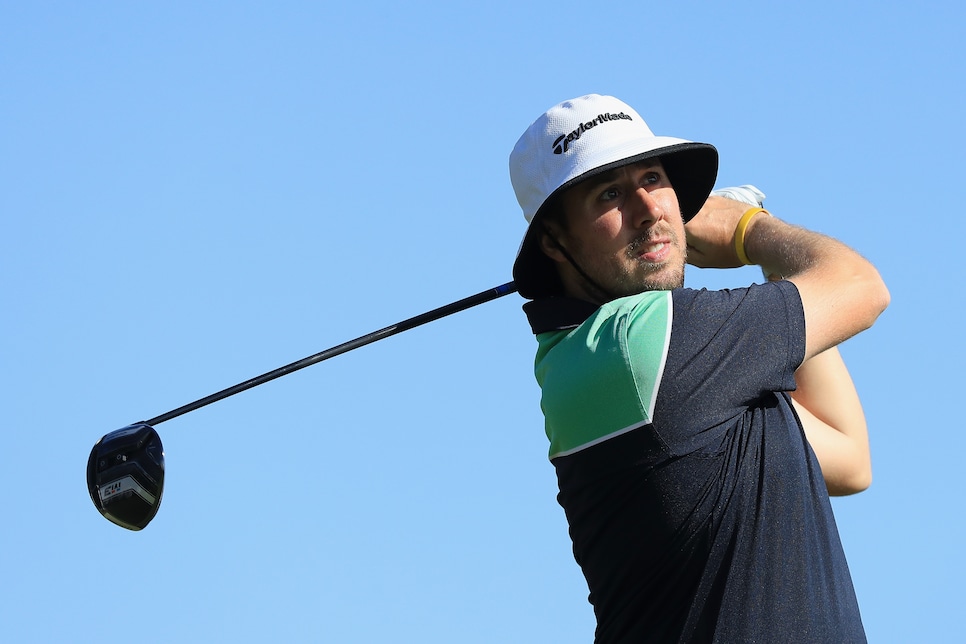 A bucket hat isn't the most common sight to see inside the ropes when it comes to professional golf, but Ryan Evans made it happen. The Englishman skillfully pulled off a simple white bucket hat during the first and second rounds, and we're on board. The first round look was youthful with the clean hat topping off a navy and green golf shirt and adding a ton of sun protection. Evans had a little extra rain protection on Friday rocking the bucket over a grey quarter-zip sweater with red and white details that popped against the cap. Patterned bucket hats are certainly on-trend right now, but a simple one, like Evans', is a great introduction to the world of bucket hats and much easier to work with style-wise.
Bryson DeChambeau's Ultra Old School Cap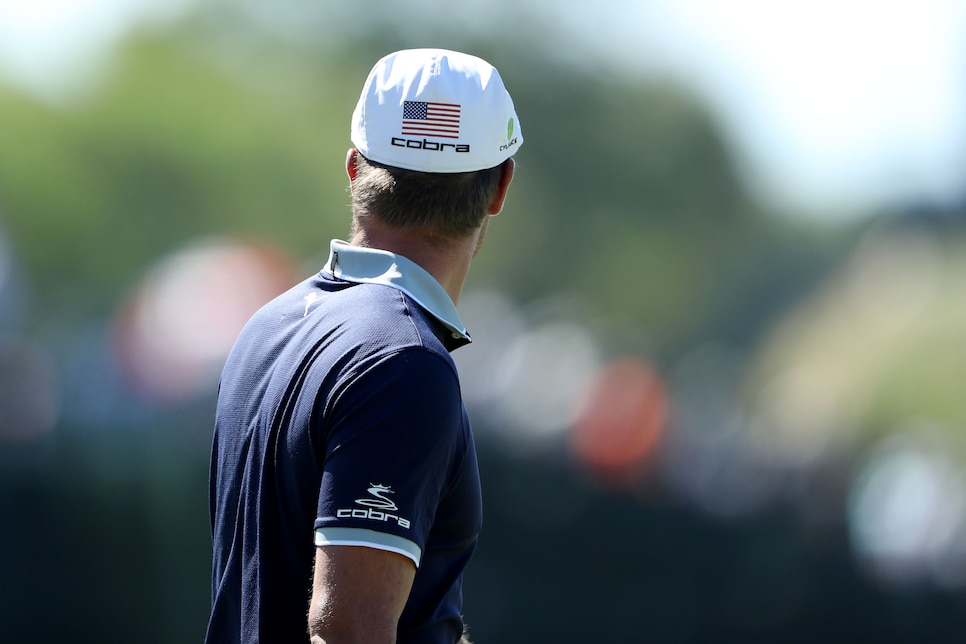 Bryson DeChambeau's vintage hat is nothing new, but we're glad it is here to stay. Entrenched in tradition, it's one of the most unique caps out there. Inspired by the likes of Ben Hogan and Payne Stewart, DeChambeau decided this was his hat of choice at the age of 13. It turns any look classic and upscale. A flat cap is certainly a fashion risk, but it'll pay off with simple, well-tailored outfitting. DeChambeau's custom Puma Tour Driver Hat ($40) with a flag on the back is perfect for Fourth of July rounds or club championships when you want to have a little fun with accessorizing.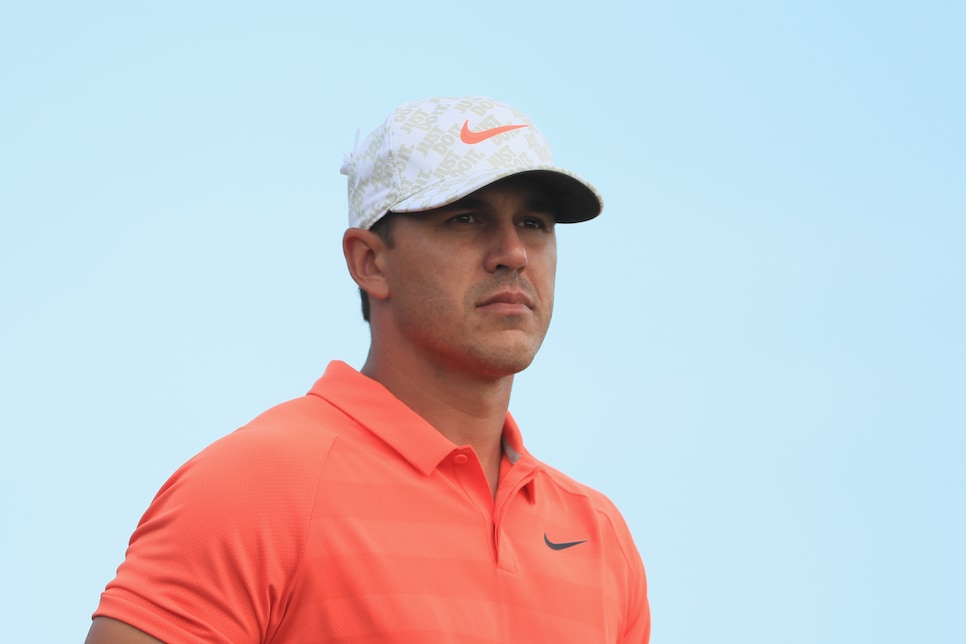 Another fun version of the Nike Unisex Aerobill99 at the U.S. Open were the "Just Do It" printed caps. Brooks Koepka certainly took the tagline to heart en route to his victory. This third round hat was white with a coral Swoosh that matched expertly with his golf shirt. When working with patterns, try to weave a connection of color throughout the look like Koepka did. It will pull everything together and avoid clashing loud elements.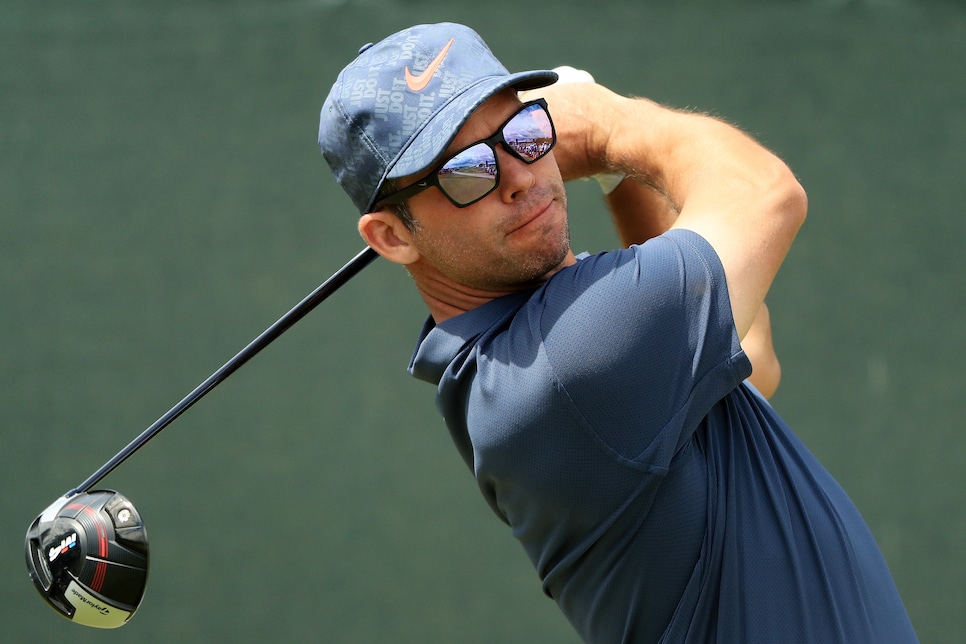 Paul Casey matched his printed Nike cap to his golf shirt by pulling the main color, Nike's Thunder Blue. Coordinating with two he base color toned down the pattern and allowed the coral Swoosh to stand out. The dual-tone print has a slightly reflective sheen so it shines in sunlight, but is more hidden in darker conditions. This gives the cap safe versatility so it is similar to your simple golf hat with a fun touch.