Equipment
Best Dressed Last Week on Tour: Michelle Wie
On top of being one of the most supremely talented golfers of her generation, Michelle Wie has been one of the most consistently on-trend players on the LPGA Tour since the start of her career. She's not afraid to take risks with her apparel, have fun with her style and always look flawless despite having to navigate injuries and dress-code bumps along the way.
Playing in front of a hometown crowd in Hawaii at the Lotte Championship, Wie stuck to bold solids with vivid pops of color. Here's what Wie did well with her garb at Ko Olina Golf Club en route to a T-11.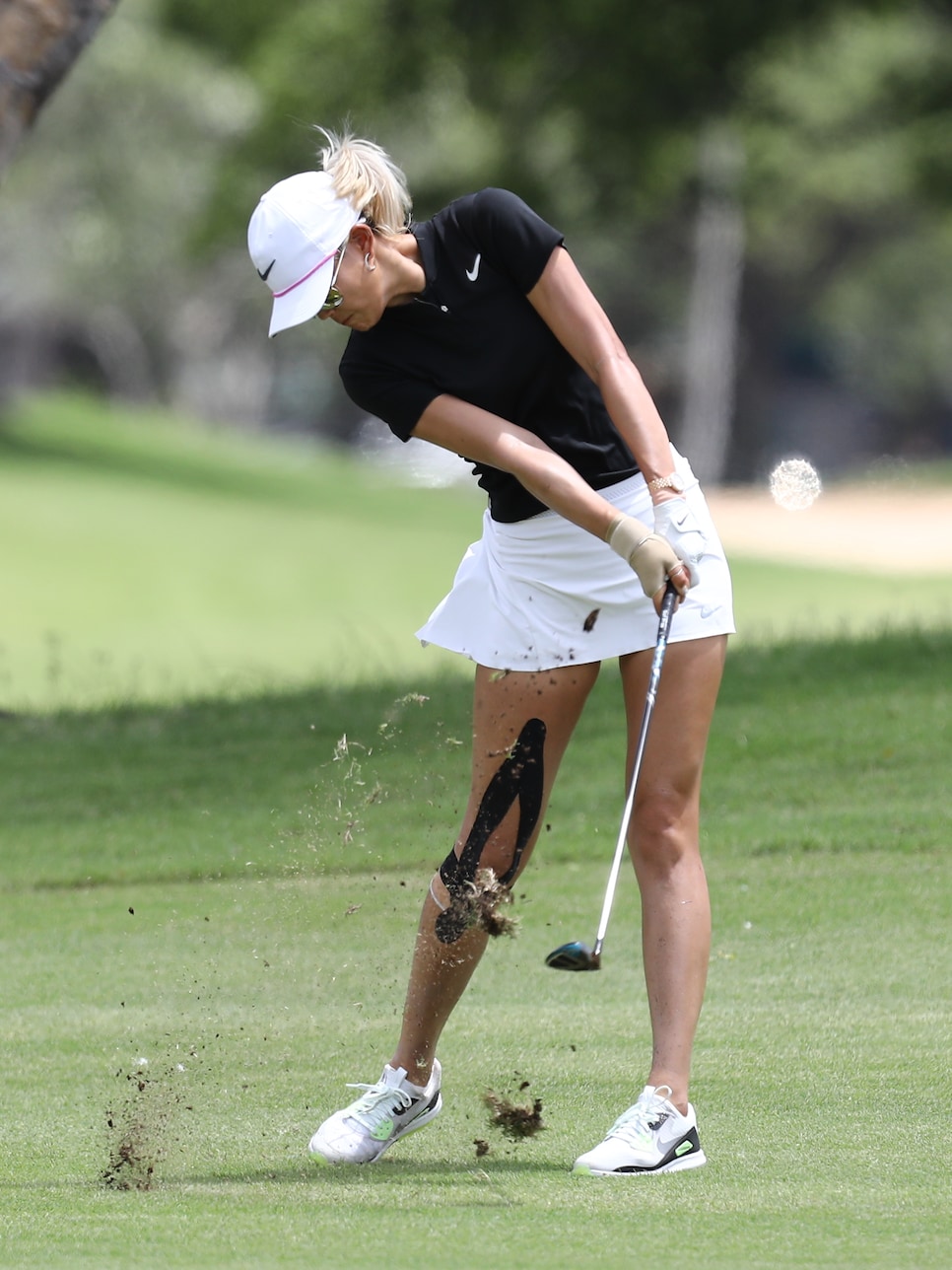 Our favorite of the week was her second-round monochromatic ensemble, featuring a Black Nike Dri Fit Golf Polo ($65) and a white Nike Dry Golf Skort ($70) that was topped off with the Nike AeroBill Classic99 Golf Hat ($35). The pink cord on the white hat was the perfect way to incorporate a touch of color into the simple-and-classic look.
Also noteworthy was her evolving collar. Wie began the tournament with a short, rounded self-collar Nike Dry Short Sleeve Golf Polo ($55), meaning the fabric is the same as the rest of the shirt for a more tailored appearance.
For the second and third rounds she went for a blade collar to create a clean and modern look Nike Dri Fit Golf Polo ($65). She finished off the weekend looking athletic and powerful in a black collarless and sleeveless top. Once again, Wie backed her strong play with well-done wear.