Equipment
The clubs Brooke Henderson used to win the LOTTE Championship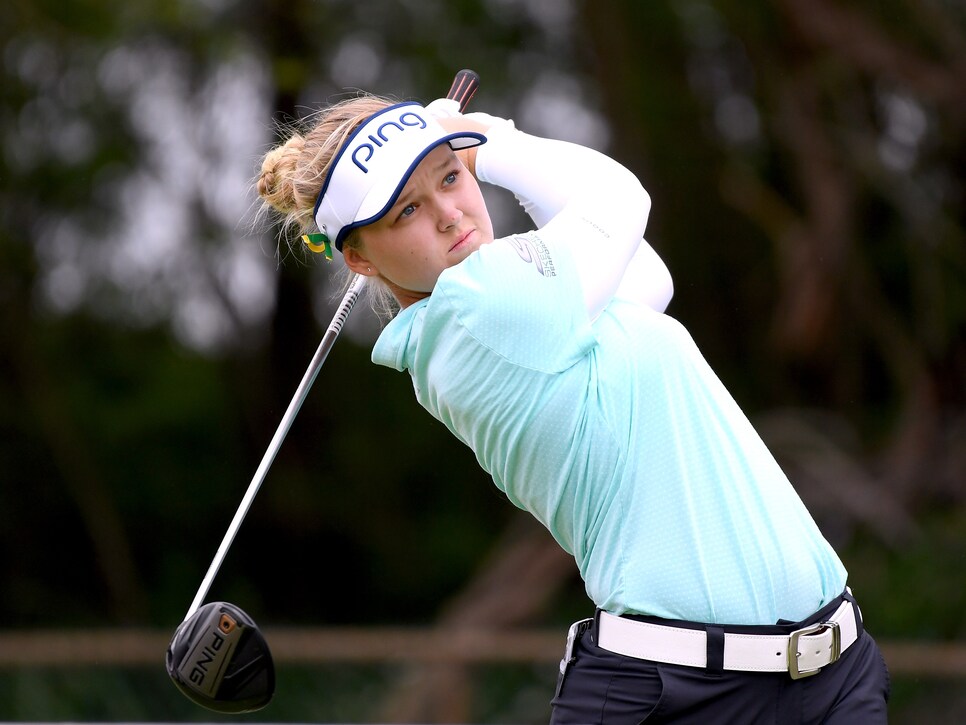 Brooke Henderson is one of the longer hitters on the LPGA Tour and she used that prowess to her advantage in winning the LOTTE Championship. Henderson, who is ranked 11th on the LPGA in driving distance, averaged an impressive 288.75 yards off the tee in Hawaii, but it was her work with the driver off the tee and off the deck on the 14th hole in the final round that pretty much clinched the tournament.
Using driver for both the tee shot and then the second shot on the par 5, Henderson was able to scoot the ball to within 20 yards of the green, leaving a short pitch and putt for a clutch birdie.
"[That] gave me a little bit of an advantage over the people I was playing with, and probably most of the field, being that close to the green because it was so windy on that hole," said Henderson of going driver-driver. "It gave me that a little bit extra momentum through the rest of the round." That it did. Henderson made another birdie at the 16th and eventually won by four over Azahara Munoz.
The driver Henderson used for those two shots was Ping's G400 with 9 degrees of loft. Henderson, who almost never changes clubs during the season, made the switch in December. She also, as has been her custom, has a 48-inch shaft in the driver, which helps contribute some additional clubhead speed. Both off the tee and off the deck.
What was in the bag of Brooke Henderson at the LOTTE Championship: