News
Fantasy Golf Podcast: Which of golf's top 3 will tame Pebble Beach?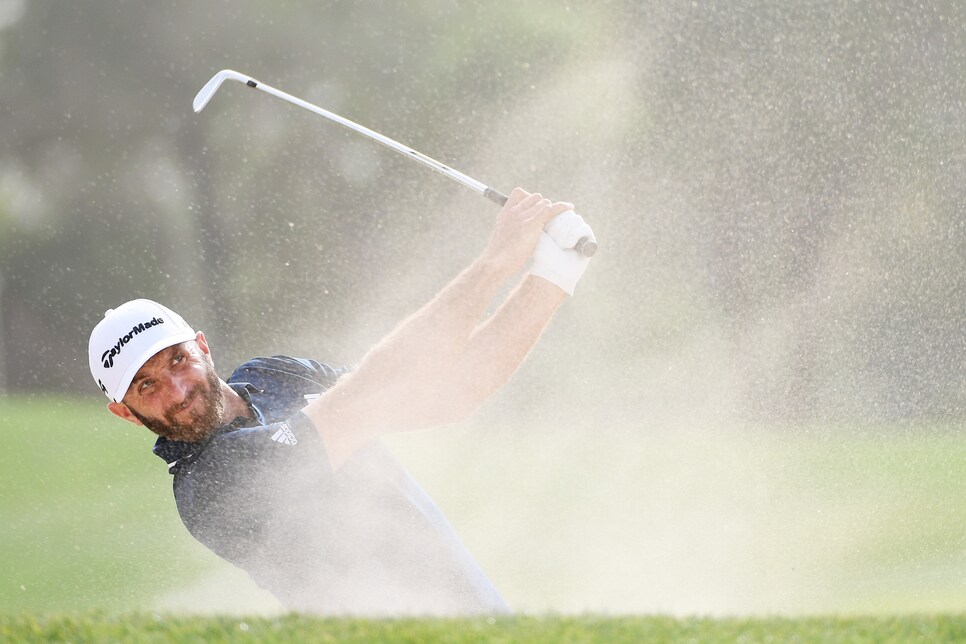 The Farmers Insurance Open is often considered the unofficial start of the PGA Tour's calendar, but the world's top three -- along with No. 8 Rory McIlroy -- will convene for the first time in 2018 at Pebble Beach this week. Oh yeah, and there will be a few celebrities there as well. To break down the action, debate the Waste Management Phoenix Open's infamous 16th hole, and discuss a run-in with Stephen Curry at Pebble Beach, Joel Beall joined Steve Hennessey for our weekly fantasy golf chat. Please have a listen:
And if you're more old school and would rather just read my normal weekly fantasy golf picks, here's my fab foursome at Pebble Beach:
Dustin Johnson: It's still stunning to think about how badly DJ played at Pebble during the final round of the 2010 U.S. Open when you consider his otherwise sparkling track record. Johnson has two wins and six top fives in 10 starts on the Monterey Peninsula -- although he still hasn't won when partnered with future father-in-law Wayne Gretzky. Still, we're banking on Dustin distancing himself from No. 2 Jon Rahm and No. 3 Jordan Spieth even more in the Official World Golf Ranking.
Paul Casey: The Brit doesn't have the Pebble history DJ does (this is his first start in this event since 2002), but he plays as much consistently good golf as anyone. Casey arrives in California off a T-9 in Abu Dhabi and with 11 top 20s in his 12 previous starts. And it can't be a bad omen for his PGA Tour season that he's partnered this week with FedEx executive vice president Donald Colleran.
Phil Mickelson: I'm rolling with Phil Mickelson for a third straight week following his encouraging showing at TPC Scottsdale. Mickelson didn't quite end that four year-plus winless streak, but he flashed peak form at times and now returns to an event he's captured four times in his illustrious career. At 47, he's not going to pile up PGA Tour titles, but I don't think he's won for the last time, either.
Rory McIlroy: He's healthy, he's playing great (40 under in two European Tour starts in 2018), he's got his dad as a partner, and he started his week with a meal at The French Laundry.
Just missed: Brandt Snedeker and Jordan Spieth.
Knockout/One-and-done pick: Brandt Snedeker. It would be Mickelson, but I burned him already.
And here's the podcast link again, if you want to hear Steve and Joel jabber: