Got Heem
This fan who got a picture with Pirates owner Bob Nutting while wearing a 'Sell The Team' shirt is a galaxy-brain level troll
Since taking over as owner in 2007, Bob Nutting's Pittsburgh Pirates franchise has made the playoffs just three times, and the club will not be making it a fourth time in 2022. Outside of those glorious Andrew McCutchen years, where they did not make it past the NLDS, the organization could be fairly classified as a "dumpster fire."
What exacerbates the dumpster-fiery-ness is the fact they don't seem to want to get better, opting not to pay their players or to ever make any significant moves that would help them actually compete. That obviously is a problem that starts at the very top with Nutting, who is not exactly a fan favorite in the Steel City.
Which leads to hilarious moments like this one, when a Pirates fan asked Nutting for a picture only to unveil a graphic tee underneath his Buccos jersey. The T-shirt read "Sell The Team" in the Pirates lettering, and not only did Nutting catch a glimpse of it, but he threw on a smile anyway and snapped the photo:
This is, quite simply, a galaxy-brain level troll. We have no notes and nothing to add. Frame this: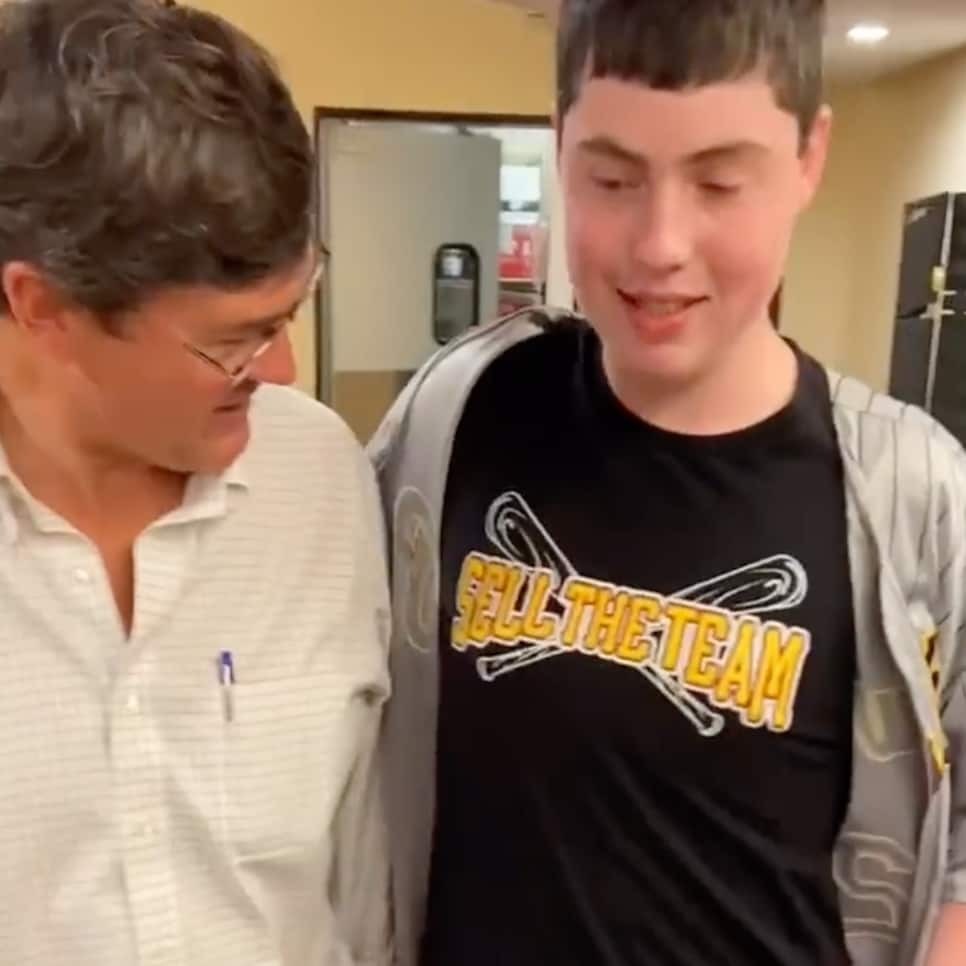 You can't draw it up much better, folks. Yinzers are a different breed.