Booze Blankets
The best new whiskies to keep you warm on the golf course this fall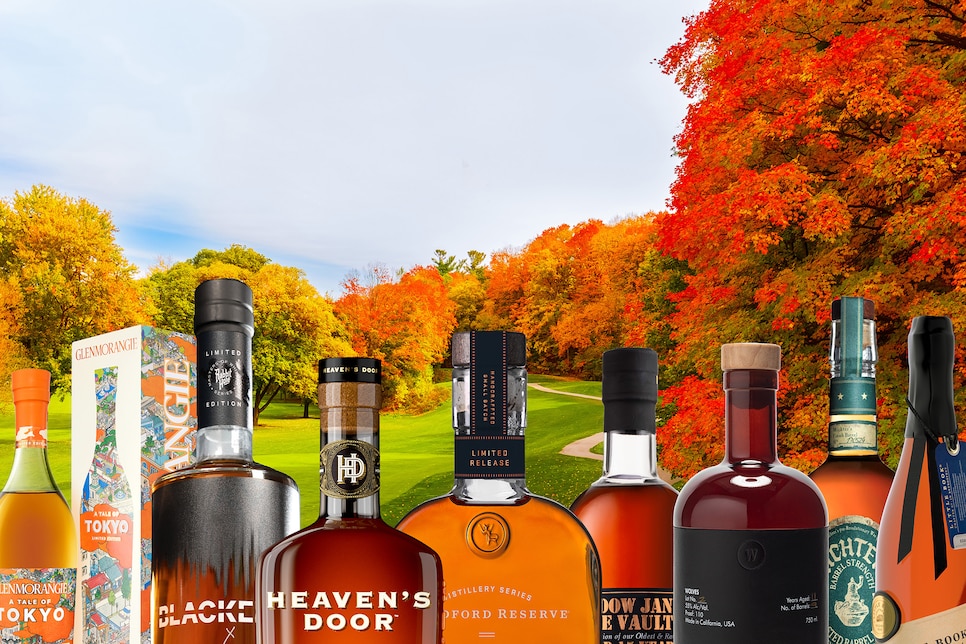 All across this great golf-loving nation, temps are falling, dew points are dipping and the leaves are changing before our very eyes. It's fall golf season, AKA the most wonderful time of the year. But with the change in the weather comes the need to stay warm on the course, and there's no better insulator than a good ol' fashioned booze blanket. So with that in mind, we present eight incredible new whiskies to pack for the track this fall. They may not help your handicap, but they're sure to keep you toasty all autumn long.
Little Book "Chapter 7: In Retrospect" Blended American Whiskey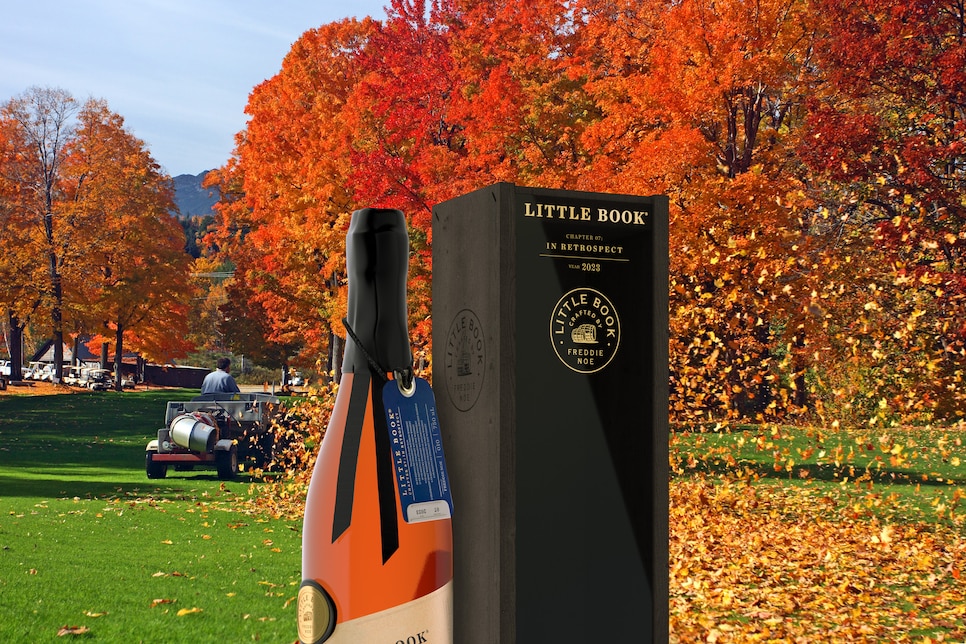 Arguably the most interesting series in James Beam's sprawling portfolio, 2023's annual Little Book offering finds eighth-generation master distiller Freddie Noe taking the art of blending to new heights. This year's installment is the "Chapter 7: In Retrospect," a complex, one-of-kind American whiskey that marries four bourbons, two ryes and even a straight malt whiskey aged in Applewood smoked barrels. The result is a smokey, herbal blend that ends slow, sweet and smooth, just like you want it to.
Glenmorangie "A Tale of Tokyo" Single-Malt Scotch Whiskey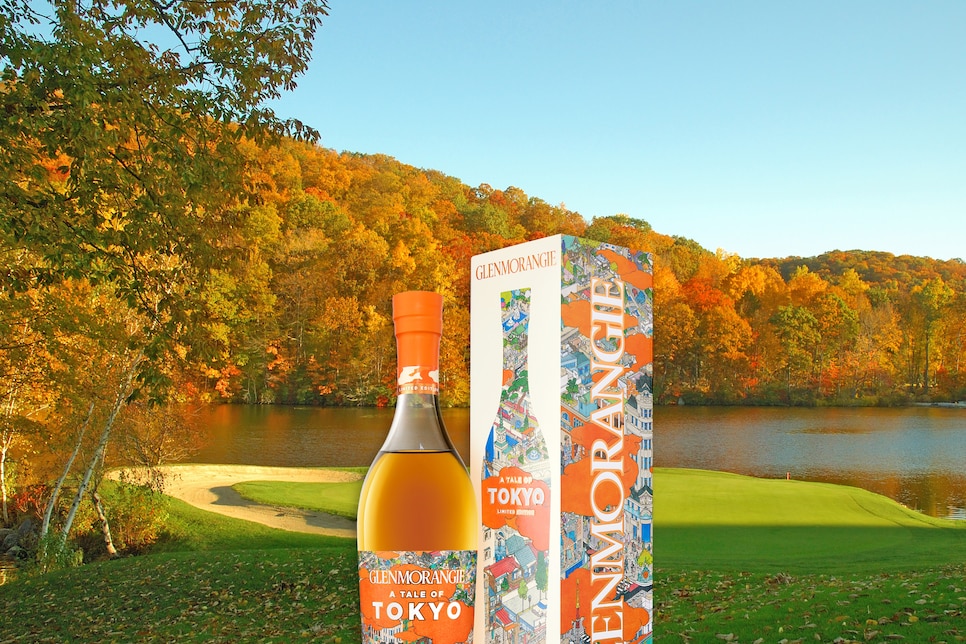 Inspired by Glenmorangie single-malt mastermind Dr. Bill Lumsden's time spent in Japan, A Tale of Tokyo combines the best of east and west in a single expression. It all begins with Glenmorangie's soft, floral highland single-malt scotch, which is then finished in Mizunara casks—typically used in the maturation of Japanese single-malt whiskies. This means a drier start, with flavors of dehydrated red fruit and tropical coconut eventually giving way to Glenmorangie's signature orange-marzipan finish. Whether headed to Scotland or Tokyo for your bucket-list golf trip, this one is worth checking a bag for.
Michter's Toasted Barrel Rye Whiskey
When Michter's master distiller Dan McKee calls a whiskey "a full-throttle flavor experience," you know your taste buds are in a wild ride. So it goes with the Louisville whiskey marquee's new limited-edition Toasted Barrel Finish Rye, a continuation of a maturation technique pioneered by Michter's way back in 2014. Aged an additional 24 months in a custom barrel made from air-dried wood and lightly toasted to Michter's exacting specifications, this special-occasion rye is bottled at barrel proof, retaining the full breadth of its rich, spicy profile.
Blackened x Rabbit Hole Straight Bourbon Whiskey Blend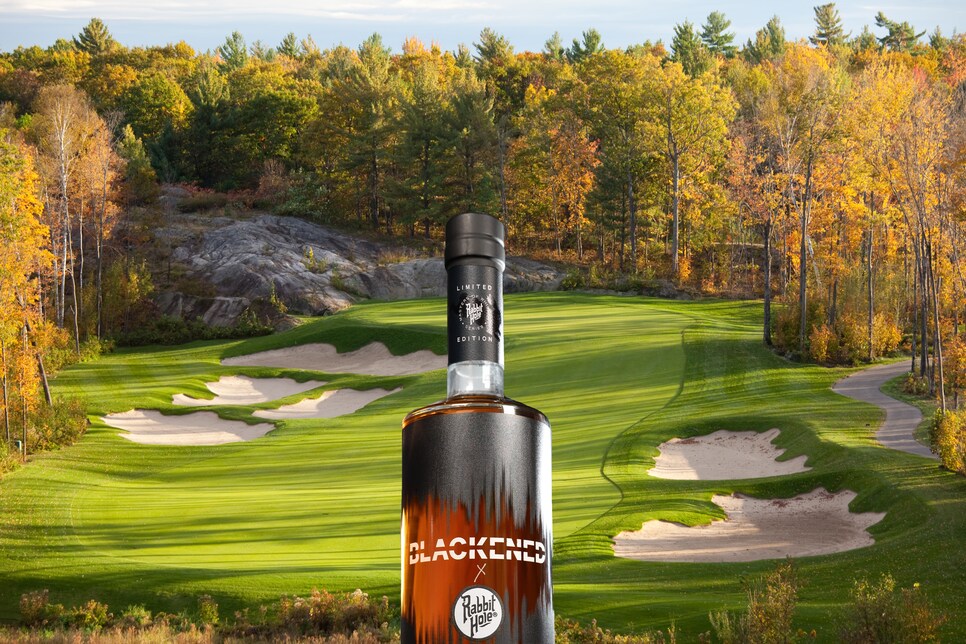 Blackened—the brainchild of late Whistle Pig legend Dave Pickerell and Metallica—has been making noise in the American whiskey community since 2018. Aging its whiskies with the soundwaves of Metallica's thrash epics, Blackened has carved out the most unique niche in modern spirits. For their latest riff, master distiller Rob Dietrich has teamed up with famed craft whiskey purveyors Rabbit Hole to create a blend of straight Kentucky and Tennessee bourbons finished in Calvados apple brandy barrels and bottled at a very metal proof of 106.59. The result is a bold but elegant whiskey rocking notes of juicy pear, black walnut and a little hint of campfire smoke to keep you warm no matter the forecast.
Heaven's Door "Homesick Blues" Wheated Whiskey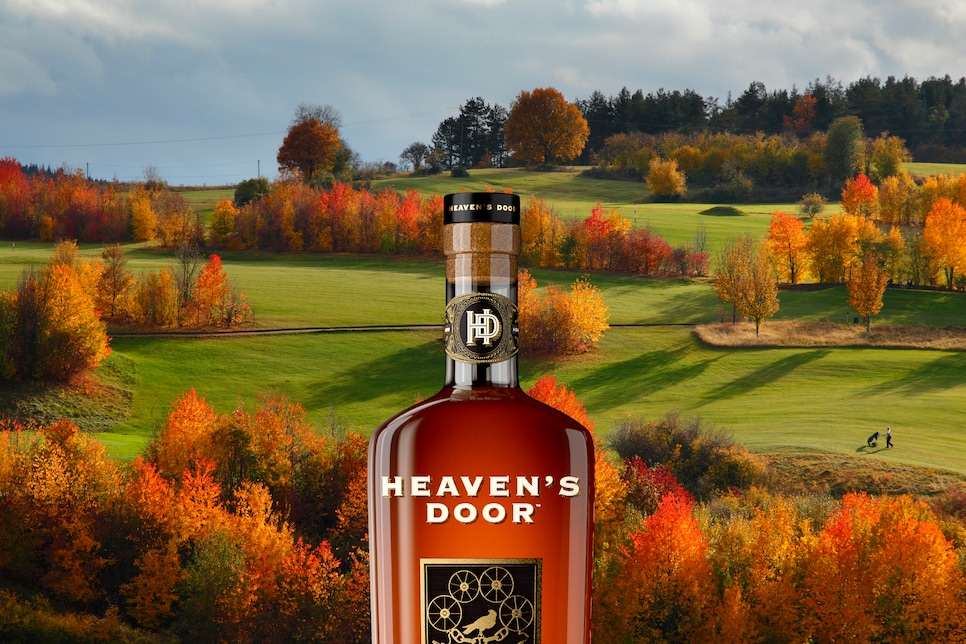 As the weather cools down, why not raise a glass to one of the coldest towns in the lower 48—Duluth, Minnesota. Duluth happens to be birthplace of all-American troubadour Bob Dylan, creator and inspiration behind Heaven's Door Whiskey. Homesick Blues, a Minnesota wheated whiskey, pays tribute to these roots, aged seven years in the extreme temperature fluctuations of Minnesota's North Country. Dripping with flavors of honey drizzled fruit and buttery caramel, Homesick Blues is bottled at barrel proof to retain all the ruggedness and character of Dylan's hometown.
Widow Jane "The Vaults" 2023 Straight Bourbon Whiskey Blend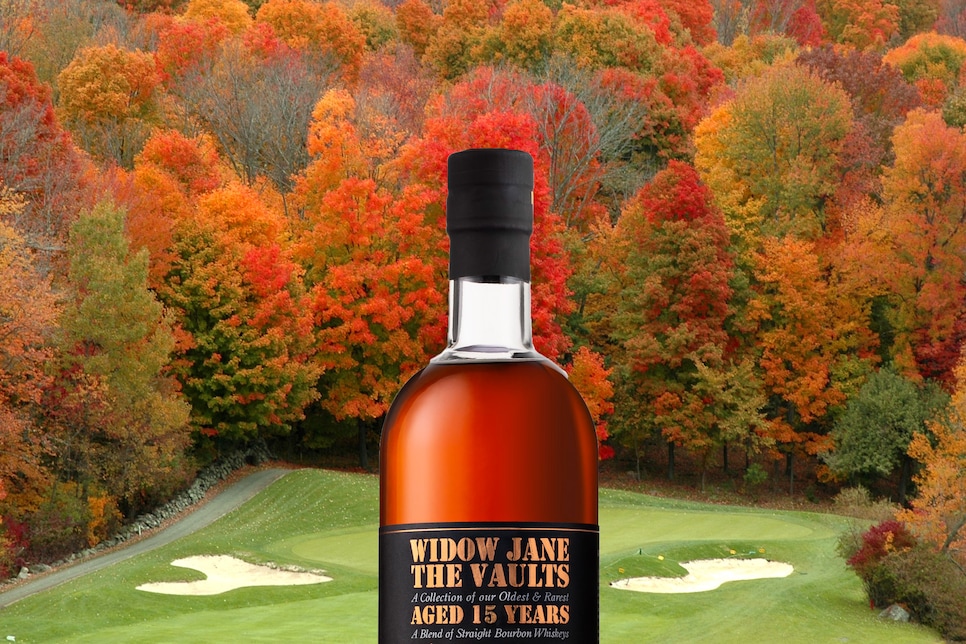 Though Brooklyn may strike you as a hot bed of whiskey consumption not production, Widow Jane has grown by leaps and bounds in its 11 years of existence. The first release under new head distiller Sienna Jevremov continues that rapid ascension, dusting off Wido Jane's rarest liquids for the 2023 edition of "The Vaults." Each whiskey in this year's elixir is aged a minimum of 15 years before enjoying three-month maturation in the Red Hook rickhouse. If you're looking for a little taste of the big city without having to leave the foliage behind, this might be just the ticket.
Wolves California Single Malt Whiskey - Lot Two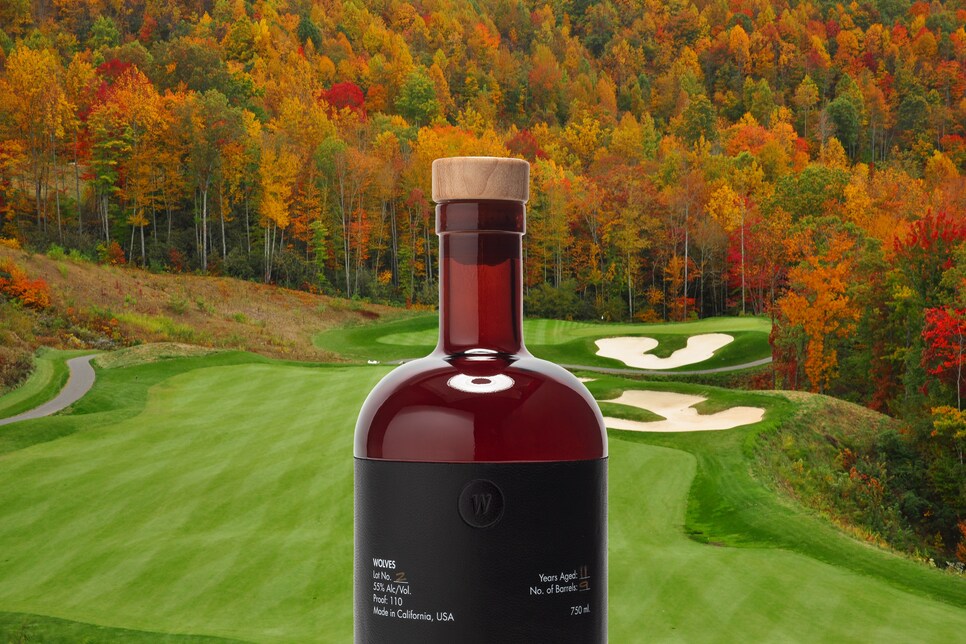 If your primary concern is having the coolest bottle on the course this fall, look no further than Wolves' Califorrnia single malt. A collaboration between streetwear trendsetters James Bond (of UNDEFEATED not MI6) and Jon Buscemi, this elegant American whiskey comes with a lore all its own. 13th generation master distiller Marko Karakasevic reportedly lived a "hermetic" existence deep in California wine country while perfecting the distillation process in his imported Alembic pot still. The black-dyed Italian sheepskin labels took four weeks to emboss and are wrapped around an elegant French-cut glass bottle that took four months to manufacture. No expense was spared, no detail overlooked. For those special rounds and moments, nothing else will suffice.
Woodford Reserve Toasted Oak Four Grain Whiskey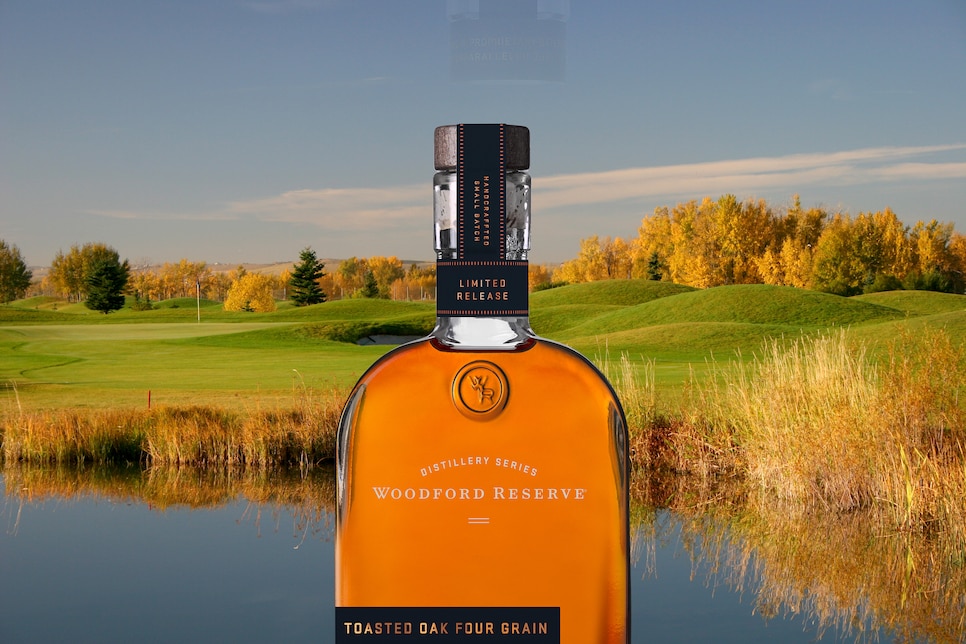 Want to enjoy a little Woodford Reserve with your round but can't decide which one to get? Problem solved. The Toasted Oak Four Grain—the latest release in the Woodford's annual Distillery Series—is a combination of the Versailles institution's bourbon, rye, wheat and malt whiskeys, offering a sample of everything they offer in a single sip. That may sound like a recipe for palate apocalypse, but new master distiller Elizabeth McCall turns Woodford's Four Horseman into a cohesive whole that drinks like mouthful of syrup-soaked buttermilk pancakes.