Putters
Evnroll expands putter personalization with V-Series Custom ER program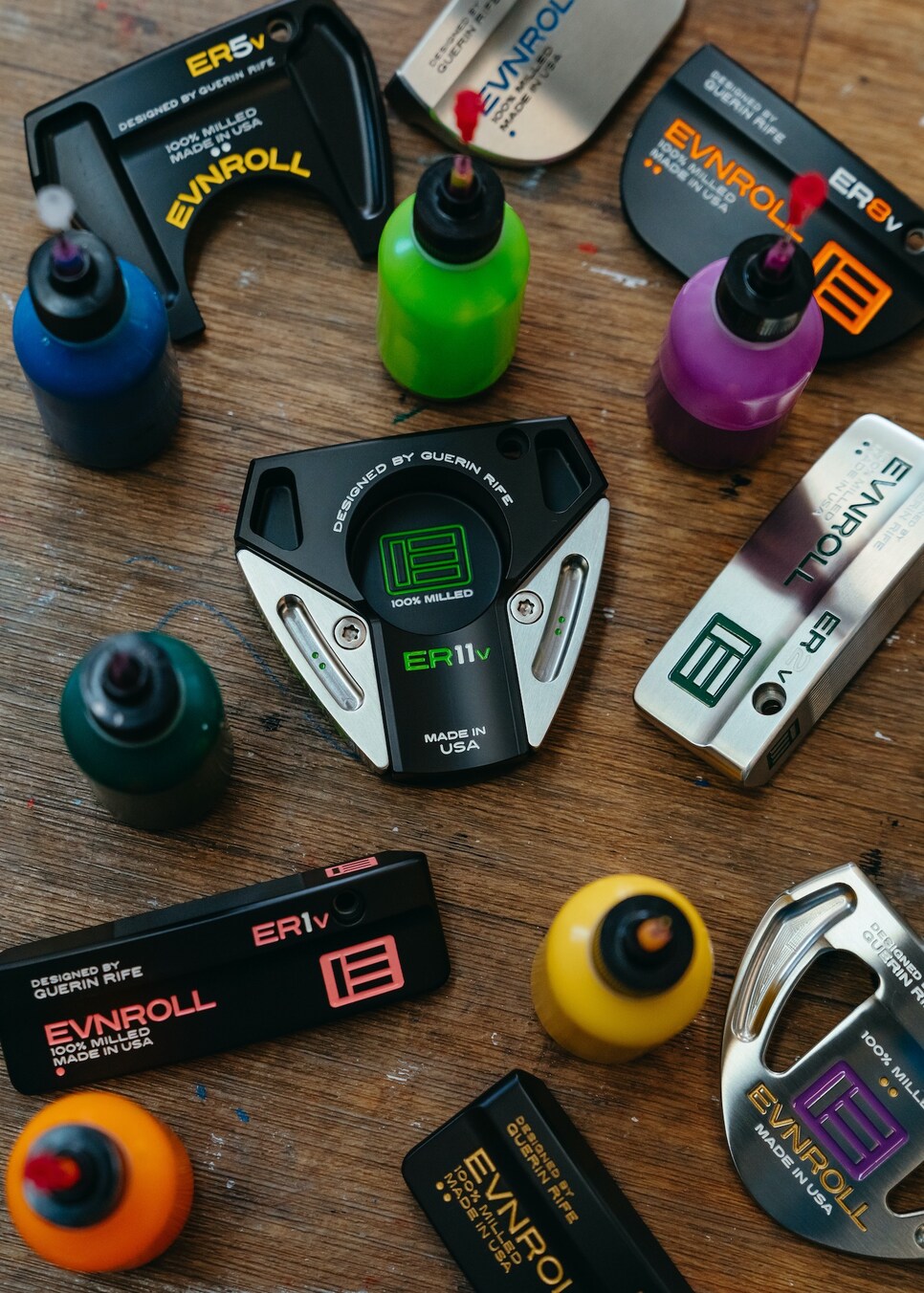 There is no technological validity to the idea that a royal blue paint fill on your putter will yield better results than will metallic gold, but this thought presupposes that better putting is a purely technological endeavor. Guerin Rife, the founder of Evnroll putters and a veteran of about a quarter century in the search for better putting, believes it isn't that simple. He's seen it with tour players and average golfers, too, and just like Emily Dickinson (or was it Selena Gomez?), he also knows that the heart just wants what it wants.
Now, there is the established view that certain types of strokes work better with certain types of hosel configurations, that a putter with more toe hang will be easier to rotate open and closed for players who prefer that. There's also of course the still under-utilized benefits of putter-fitting and the use of putting analytics tools like the SAM Putt Lab and Quintic device to help fitters hone in on how certain specifications yield better repeatability in your stroke.
Science is nice, but nobody uses a putter they don't like to look at, because like Selena (Emily, actually) once opined, "The heart wants what it wants—or else it does not care." Anyway, that's what Rife has seen with custom versions of his putters already.
"We have been doing custom putters at a tour level for some time and the feedback from consumers seeing these 'one-off' designs on social media has been overwhelmingly positive so we felt we had no choice but to bring them to market," he said.
Evnroll's Custom ER program works through the company's website, where consumers have the choice of custom sight lines (or none at all), head and hosel colors/finishes, 13 different paintfill colors on 10 different sections of the putter. The six V-Series head styles offered in the program are the ER1V and ER2V heel-and-toe-weighted blades, the ER5V winged mallet, the ER7V full mallet, the ER8V square-backed half-mallet and the high-stability multiple material modern mallet ER11V.
The four hosels in the V-Series include a short slant neck for the most arcing strokes and a long slant neck for less arcing strokes, a short plumber's neck (mid-arc) and a long plumber's neck (slight arc).
The Evnroll V-Series putters start at $400 with the custom upcharges running between $15 and $50 for each option. The turnaround time is approximately four weeks. Of course, be certain with your choices because love can be a fragile thing, as Selena reminds us: "Feeling so confident, feeling so great. … And then to just be completely shattered by one thing …"
Indeed. Royal blue it is then.
Find the right club for your game with our new Hot List interactive: