Equipment
A new groove story with putters from someone who's been there before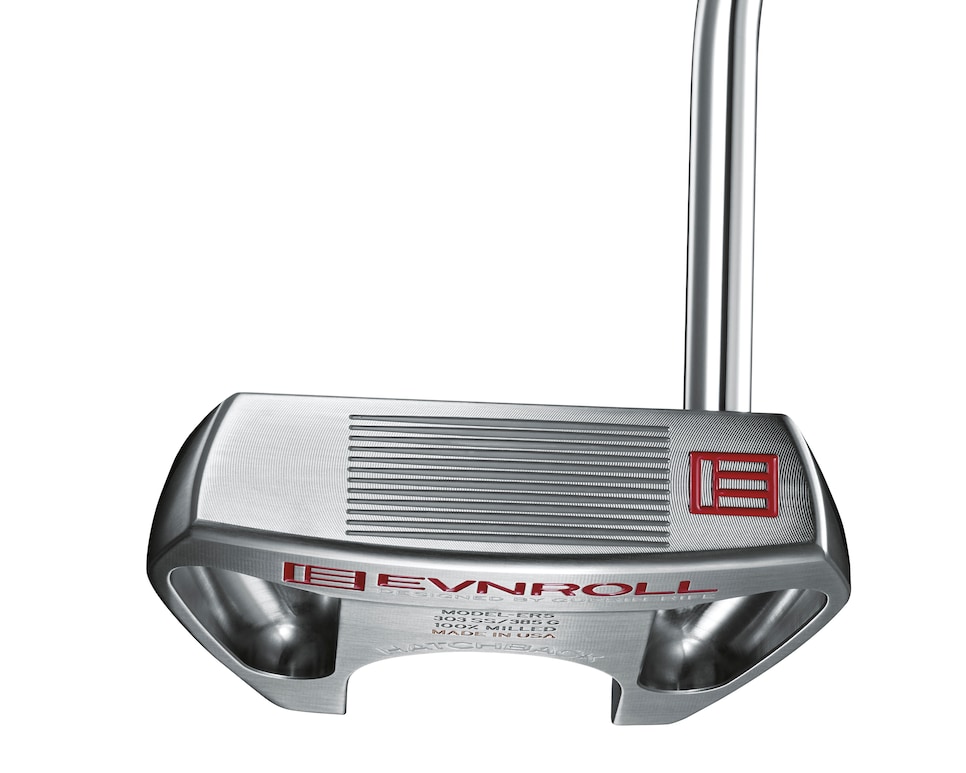 The story with grooves on putters has been in a heightened state for close to two decades, but the concept is as old as hickory shafts. The idea has wandered along in various forms in recent years with some touting how the grooves might influence the roll on putts while others point to how a particular surface roughness affects feel. Manufacturers from Odyssey to Yes! and Bettinardi to Ping to TaylorMade all have produced designs and face technologies to change the putter impact event.
But does a grooved or otherwise treated putter face affect performance?
One man who's been there from the beginning of the most recent trend thinks he has a new answer. Guerin Rife, the originator of the Rife 2-Bar Hybrid from infomercial and Champions Tour fame more than a decade ago, is about to reenter the debate with a fresh take and a new company. Rife debuted his Evnroll putters at last month's PGA Merchandise Show. Rife called it "by far the most exciting technology I have ever brought to market."
While his original putters pointed to the effect grooves had on the initial roll of the putter, his new putters are focusing on the consistency of roll and distance. Evnroll putters use a groove design that varies in width to create a larger area of the face that produces putts that roll a similar distance.
"The face milling imparts progressively more energy transfer on off-center hits to roll the ball a consistent distance with every stroke," Rife said.
Others have explored this area of varying the size and depth of grooves before. Most notable is Ping's current lineup of putters that feature its TR groove, including the Scottsdale TR models and the new TR1966 Anser-style models.
Rife says that the reduced contact area caused by his grooved face design reduces the force of the hit at impact. That's why the Evnroll's groove pattern changes from the center of the face out to the heel and toe. The grooves are more closely spaced in the center of the face where the best energy transfer is, but more widely spaced as they move toward the heel and toe. Rife's theory is that the wider spacing creates more force on those off-center impacts where energy is transferred less efficiently.
In addition to what Rife calls "progressively replacing the energy lost on mis-hits," the milling pattern on the Evnroll putter's grooved face is designed to help heel and toe mis-hits to work back toward a center line.
The Evnroll line includes four putters, all of which are computer milled from single billets of metal. The ER1 and ER2 hee-toe weighted blades ($300) and ER5 two-pronged mallet ($330) are made of stainless steel, while the ER6 ($330) is made of aluminum with an adjustable rear weight. All models are set to be available in March (evnroll.com).