The Loop
Everything you need to know about Monday's MLB division tiebreakers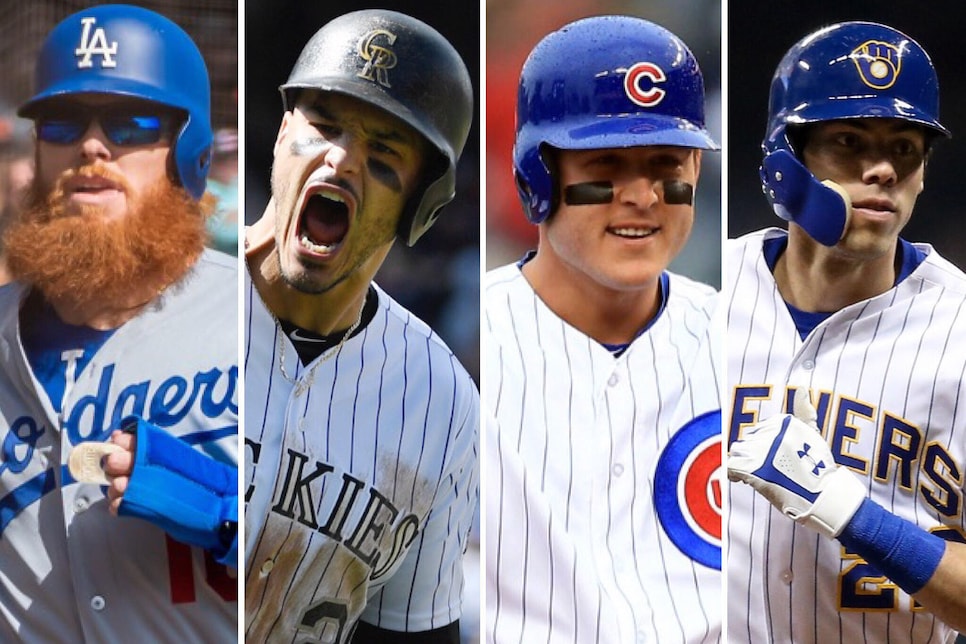 As if 162 games of baseball weren't enough, the sadistic baseball gods will tack on one more. On Monday, the Dodgers, Rockies, Cubs, and Brewers will all play divisional tiebreakers with the shape of their postseasons on the line. So whether you're a glass half-full kind of guy—the playoffs have started early!—or glass half-empty—the regular season still isn't over?—here's everything you need to know about this elusive afternoon of bonus baseball.
WHO: Milwaukee Brewers vs. Chicago Cubs; Colorado Rockies vs. Los Angeles Dodgers
WHAT: NL Central and NL West divisional tiebreakers
WHEN: 1:05 pm (NL Central) and 4:09 pm ET (NL West) on ESPN
WHERE: Wrigley Field, Chicago, IL and Dodger Stadium, Los Angeles, CA
WHAT'S AT STAKE: A free pass to the NL divisional round. The losers will face each other in the NL Wild Card Game ON TUESDAY while the winners get to put their spikes up for like 48 hours. All four teams have already clinched postseason berths, so nobody's officially booking flights to the Bahamas until Tuesday night.
RULES: For all intents and purposes, these are regular season games, so full 40-man rosters are available. Other seemingly arbitrary MLB provisions remain the same as they were on Sunday and the preceding century before that.
Brewers-Cubs: TBD (the Brewers are considering Jhoulys Chacin on regular rest or, wait for it, FULL BULLPENNING. Wheee, what a time to be alive) vs. José Quintana (13-11, 4.09)
Rockies-Dodgers: German Marquez (14-10, 3.76) vs. Walker Buehler (7-5, 2.76)
Expect all of these guys to be on VERY short leashes. In fact, they would probably be wearing actual leashes if the managers thought they could sneak it by the MLBPA.
FUN FACTS TO IMPRESS ANNOY YOUR FRIENDS WITH: 2018 is the first time in MLB history two tiebreaker games have been required. The tiebreakers are also the first where postseason elimination is not in-play. Including this season, there have been 12 tiebreaker games in MLB history, the last coming in 2013, when the Tampa Bay Rays defeated the Texas Rangers 5-2.
In the 10 single-game tiebreaker games since 1948, home and away teams have split 5-5, with the Red Sox losing the most at two, both at Fenway Park, including 5-4 to the New York Yankees in 1978 (woof). The only team to ever make the World Series after winning a tiebreaker game were the 2007 Colorado Rockies, who were then swept by the, you guessed it, Boston Red Sox. Baseball is really weird, in case you haven't noticed.