News
Even Tiger Woods' caddie surprised by 'power, speed, length'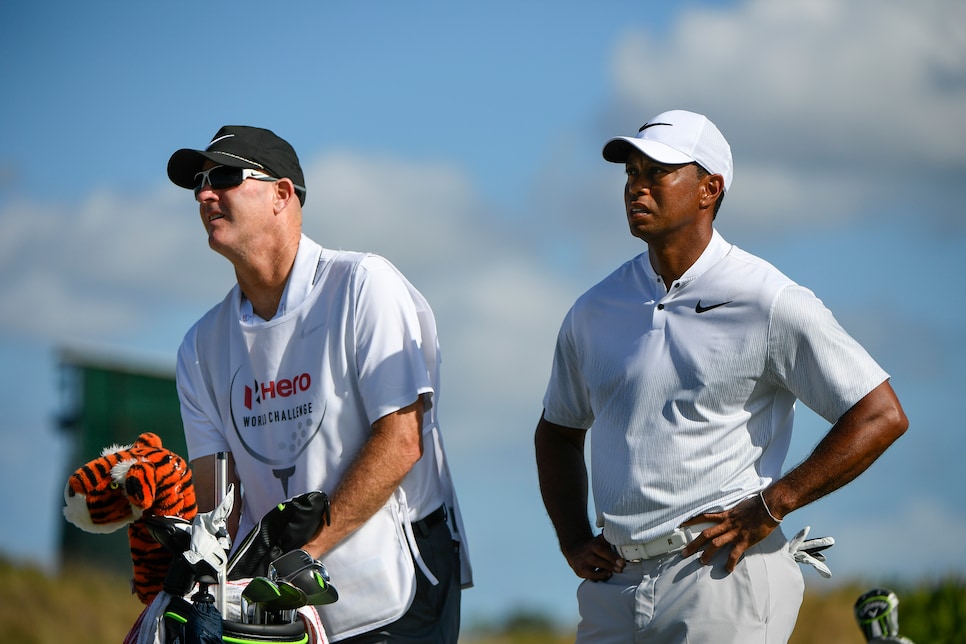 NEW PROVIDENCE, Bahamas — Twice in the last month caddie Joe LaCava visited Tiger Woods, in South Florida and at Albany in the Bahamas. Each session was better than the previous.
Still, LaCava didn't quite know what to expect when Woods teed it up in competition for the first time in 10 months at this week's Hero World Challenge. Woods, frankly, wasn't certain either given four back surgeries, the latest to fuse his spine.
Two rounds into the latest comeback for the 14-time major champion, though, it's fair to say the results have been better than expected.
Friday, Woods birdied three of his first four holes to briefly tie for the lead, then he eagled the par-5 ninth, causing a small roar and letting out a fist pump. Woods went out in 31 and his name moved to the top of the adjacent leader board.
Other players took note of Woods' name moving up the board, too, including Patrick Reed. He played with Woods a year ago at the Hero and again this past Monday. He said Woods looked healthier, freer in his swing and more confident in his walk.
LaCava has seen the progression, too.
"A month ago in Florida, he was hitting it pretty good but not to this extent," LaCava said. "Two weeks ago [here] it got better and longer.
"This is as good as I've seen it. It's encouraging."
The torrid start didn't last.
Woods made two bogeys and just one birdie over his final nine holes to finish with a 68 that has him seven under and tied for fifth, five strokes back of leader Charley Hoffman.
Still, there was plenty to be excited about—for Woods, LaCava and everyone else in attendance. Especially one woman who was following along draped in a full-length tiger costume.
"Successful," Woods said when asked to describe the round.
Asked if he would have taken this two-day total another one-word answer sufficed: "Yes."
"I built upon what I did [Thursday]," Woods added. "I cleaned it up. Only thing I really struggled with today was speed of the greens."
Even then most of those struggles came on the back with Woods taking 15 of his 26 putts over his final nine holes. At one point in the middle of the round, he had six-straight one-putts. His scrambling was also much sharper than a day earlier when he flubbed a couple of chips.
Woods finished the day having hit nine fairways, a dozen greens and with only a couple of hiccups, including on the 18th, where he closed with bogey.
"It was very exciting," said LaCava, who like Woods was also returning to tournament golf for the first time in 10 months, adding that he never considered taking on another bag in the interim. "It was a flawless front nine. He played great.
"I was a little bit surprised. I think everyone was hoping for the best, but it was definitely better than we thought. The power and speed and length he's hitting it I didn't think it would come this quick."
And just like that Woods finds himself in contention, and his body holding up just fine.
"I feel more comfortable," Woods said. "I felt more comfortable on the first few holes. I knew what the adrenaline was going to feel like, which is nice. It was definitely coursing through my system and it was a great feeling."