News
Hideki Matsuyama cleared of potential four-stroke penalty at Hero World Challenge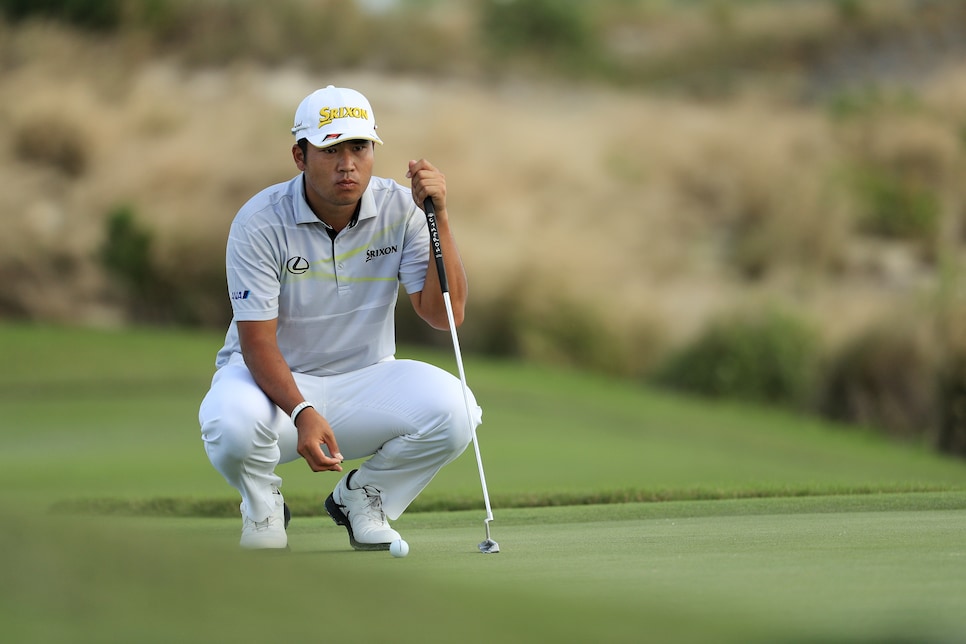 NEW PROVIDENCE, Bahamas — Hideki Matsuyama, the defending champion, was cleared of a possible four-stroke penalty on the 18th hole Friday at the Hero World Challenge, after he tamped down his divot as his ball rolled back toward his feet following a chip shot that came up short of the green on the final hole.
"[He] didn't have any intent to improve," said Mark Russell, PGA Tour vice president of Rules and Competition. "He said he was not even really conscious that he did that. His intent was not to improve [the conditions] coming back there and the ball didn't come to rest in that spot."
Rule 1-2 states a player must not take an action with the intent to influence the movement of a ball in play or alter physical conditions with the intent of affecting the playing of a hole.
The exception to the rule is if such an action is taken "for the sole purpose of caring for the course."
Officials reviewed a tape of the incident, and Russell spoke with Matsuyama after his round.
Added Golf Channel's Curt Byrum: "All of it comes right down to what the participant tells the official, whether or not he meant to enhance the lie or not. They ask it a sure manner, so it's what it is. Not intent, only a response apparently by Matsuyama."
Matsuyama went on to bogey the hole to finish with a six-under 66 that leaves him in a tie for fifth five strokes off the lead of Charley Hoffman. He will be paired with Tiger Woods for Saturday's third round.