The Loop
ESPN's Apple TV update just made your Saturdays infinitely lazier
In case you were in need of a major distraction as soon as possible, ESPN's got you.
With college football just 10 days away (!!) the Worldwide Leader made a major update to its Apple TV app, adding a feature that's on par with inventions such as the wheel, the telephone and possibly even electricity.
The feature, called MultiCast, allows you to stream four live games from the ESPN family of networks simultaneously. Flipping between channels? Obsolete. Missing a game-breaking play? Never again. Leaving your house to socialize with other "humans" at a bar, while still watching college football? Overrated.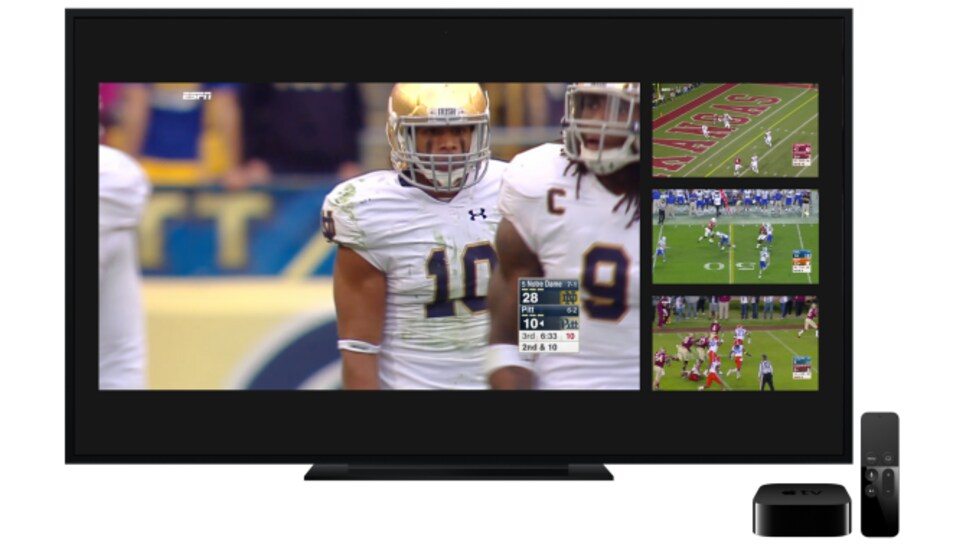 If lazy fall Saturdays are something you're interested in, well, they just got infinitely lazier. Unless of course, you're a gambling addict. If that's the case, you're going to need an oxygen tank to keep up with all the action. Also, seek help.
As for putting it to good use, I'd say keep your plans next week. Stanford vs. Rice and Portland State vs. BYU are hardly worth watching, let alone at the same time. There will be plenty of better weekends this fall to hook up the MultiCast to your veins.