The Loop
10 college football games that will get you pumped up for this season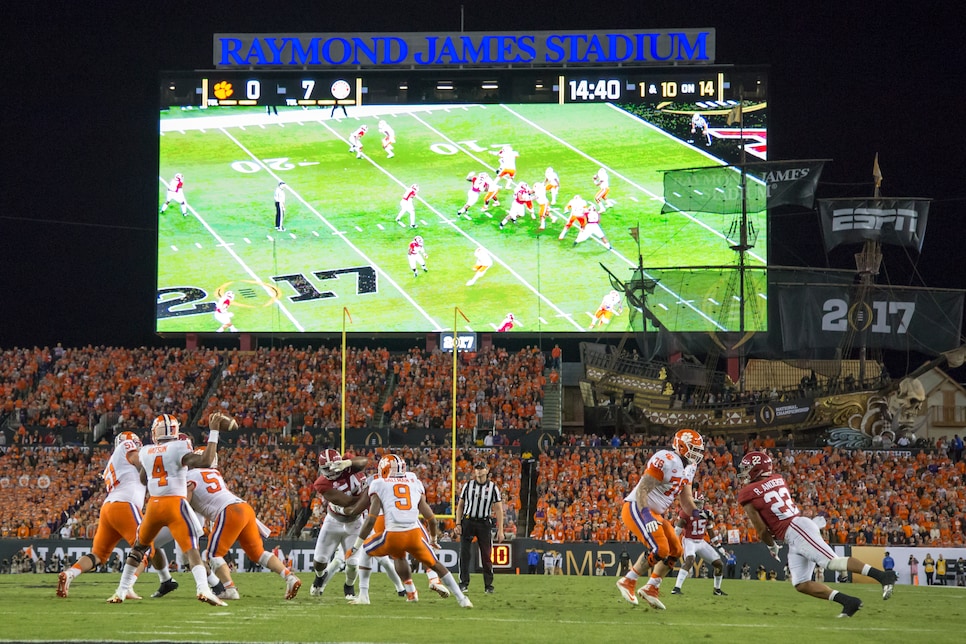 The summer is flying by, which seems to be the case in every summer recorded in history. For some, this realization is daunting. The "Can you believe it's already August" comments are met with death stares. Final days at the beach are held on to for dear life, and the same sun that shined in June and July doesn't shine as bright in September and October.
These are the thoughts of pessimists and doomsayers -- In other words, people who aren't college football fans.
If you're like me, the end of summer brings new hope, positive vibes and Saturdays full of endless pigskin. This season will be eventful early and often, with some key non-conference games in the first few weeks that will have a major impact on the College Football Playoff. Games that will have you wondering, "is 1 p.m. too early to crack the first beer?"
Here are 10 games on the 2017 schedule to get way too excited for, way too soon.
Week 1 – Florida State vs. Alabama
The top non-conference matchup of Week 1 will take place at the new home of the Atlanta Falcons, Mercedes-Benz Stadium, between the Florida State Seminoles and the Alabama Crimson Tide. Both teams have returning starters at QB in Jalen Hurts and Deondre Francois, and will each be ranked in the top-five for their primetime opening tilt. Also, there is a strong chance you see Nick Saban or Jimbo Fisher chew out one of their players for a silly Week 1 mistake, so that's reason enough to tune in.
Week 2 – Georgia at Notre Dame
Week 2's slate is stacked, but the game that stands out is Georgia at Notre Dame, which has happened just once in history at the 1981 Sugar Bowl. It's an occurrence is so rare that the cheapest ticket is currently going for $530. Both squads have a ton to prove early in the season, and there is perhaps no coaching seat hotter than that of Brian Kelly's, so you know he is going to be very, very angry at some point.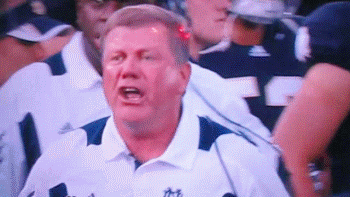 Texas rolls into L.A. with a new coach and a new look, but they'll have their work cut out for them against quarterback Sam Darnold and the USC Trojans. This is a primetime game on FOX, which means one thing: Gus Johnson screaming his head off.
The first conference matchup on our list will take place in the swamp, where LSU and Florida will play for the 63rd time in the rivalry's history. Last year the game was cancelled due to Hurricane Matthew, then rescheduled, which provided some world-class trash talk before the game:
And after the game, which Florida won:
This year the jawing is getting going early, as news broke in early July that Florida picked LSU as its homecoming opponent in an epic troll job. It's going to be a nasty one.
Week 6 – West Virginia at TCU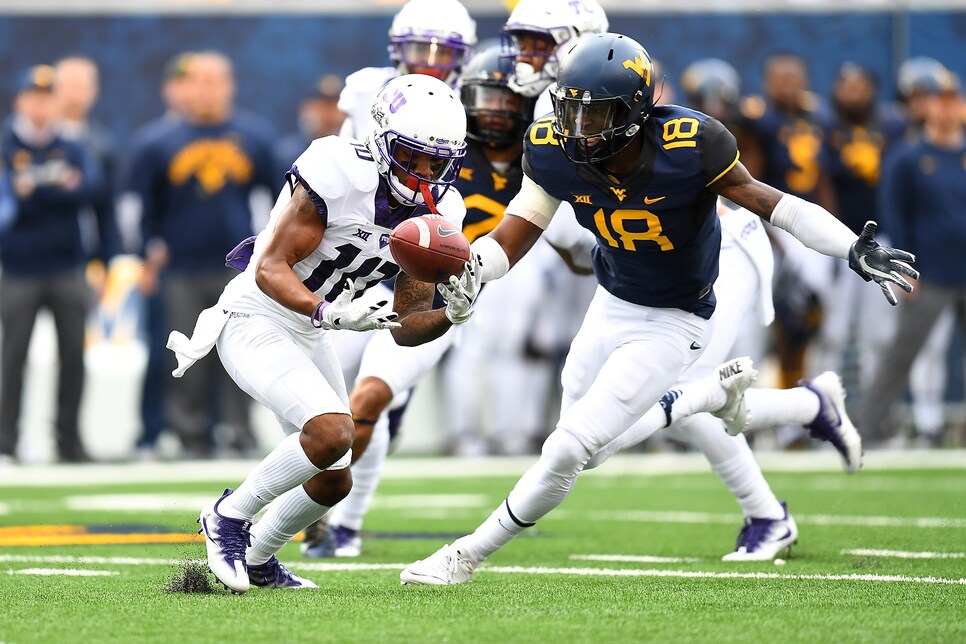 This Big 12 matchup goes out to all those dang millennials out there who need tons of touchdowns to tune in. Take the over on this one and laugh in your dad's face as he pontificates about the old days when teams played defense and men were men.
Week 8 – Michigan at Penn State
While both teams have a few tests on their schedule leading up to this game, chances are they'll both be undefeated or have just one loss between them. If that's the case, it will be primetime, it will be a whiteout in Happy Valley and Jim Harbaugh might (will) put a helmet on and rip someone's head off. Sign me up.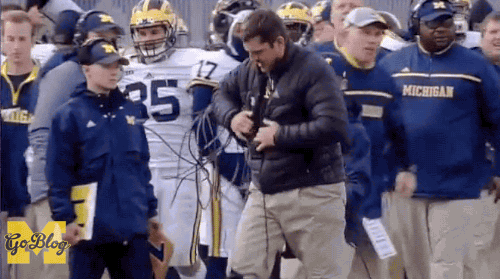 Week 9 – UCLA at Washington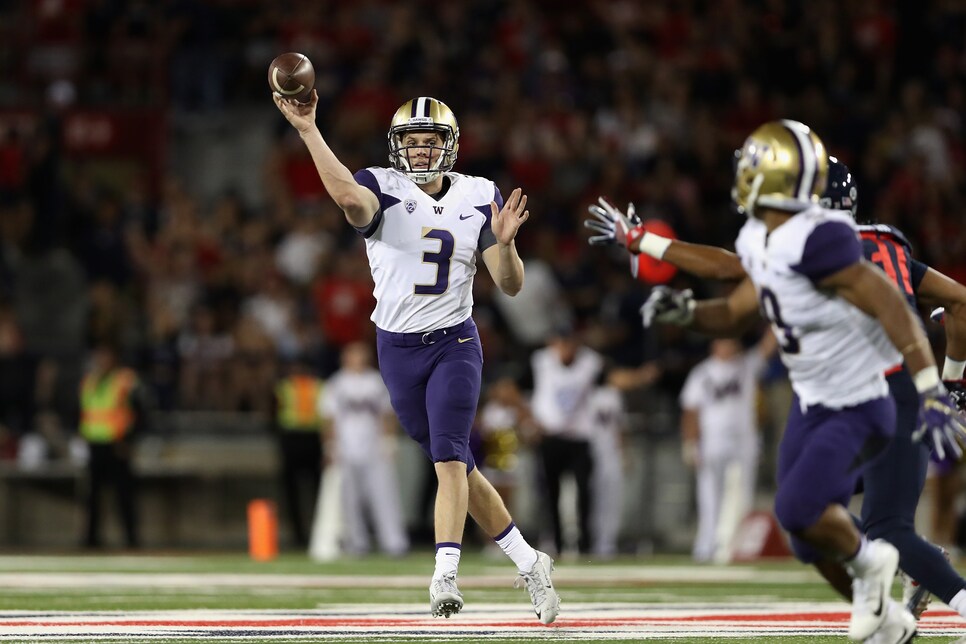 If a premiere quarterback matchup is something you're into, you should tune in for this game. UCLA's Josh Rosen and Washington's Jake Browning are two of the top pocket passers in all of college football, and they'll be letting it fly in a potentially monumental Pac-12 affair.
Week 10 – Oklahoma at Oklahoma State
The game known as "Bedlam" has the chance to outdo its own name in 2017. Each team brings back a ton of experience at the QB position -- Baker Mayfield for OU and Mason Rudolph for OSU -- and both teams have their sights set on shaking up the College Football Playoff. The last time the Sooners came to Stillwater they embarrassed the Cowboys in a 58-23 romp, something Coach Mike Gundy and his majestic mullet will seek revenge for in early November.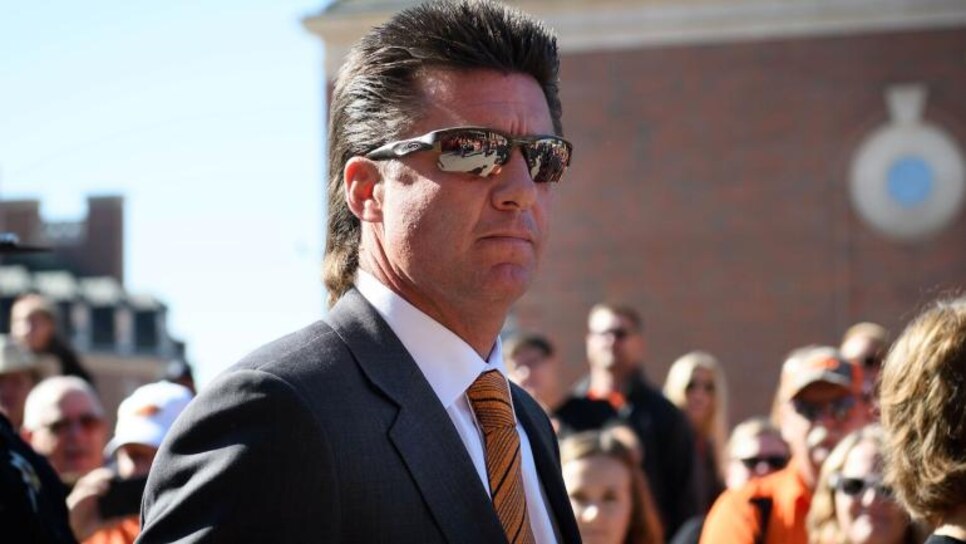 Week 11 – Florida State at Clemson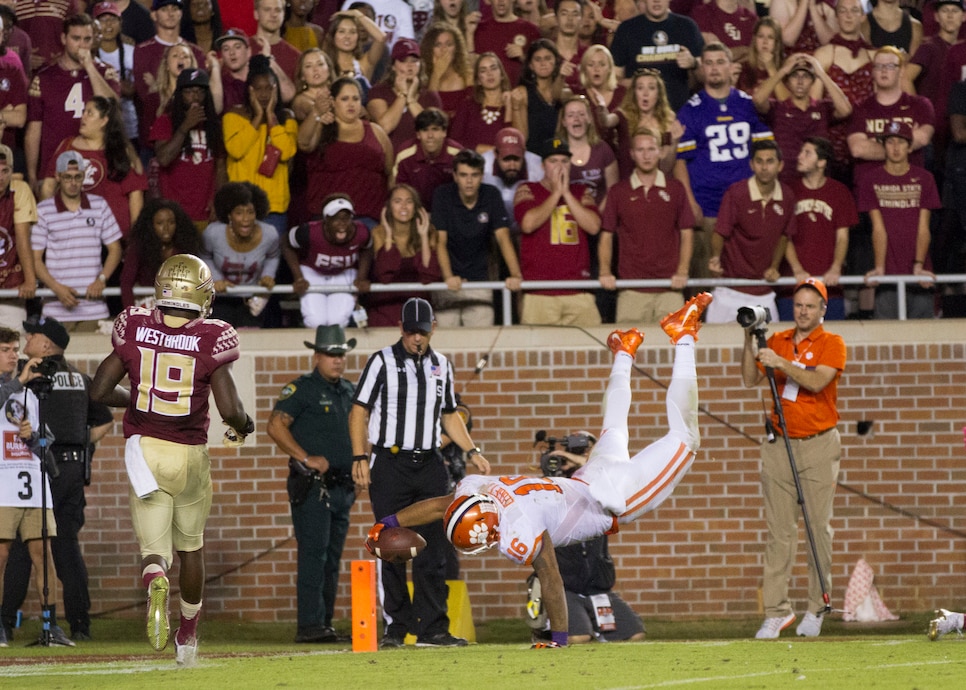 In the last decade, the FSU-Clemson game has been the gift that keeps on giving. They've evenly split the last 10, five of them by six points or less. Expect 2017's tilt to be no different, with all the ACC's Atlantic division marbles most likely on the line.
Week 13 – Ohio State at Michigan
Urban Meyer. Jim Harbaugh. The Game. The Big House. I'll shut up now.