News
Ernie Els thrilled Tiger Woods is back and playing well, 'to validate me and Phil and Vijay'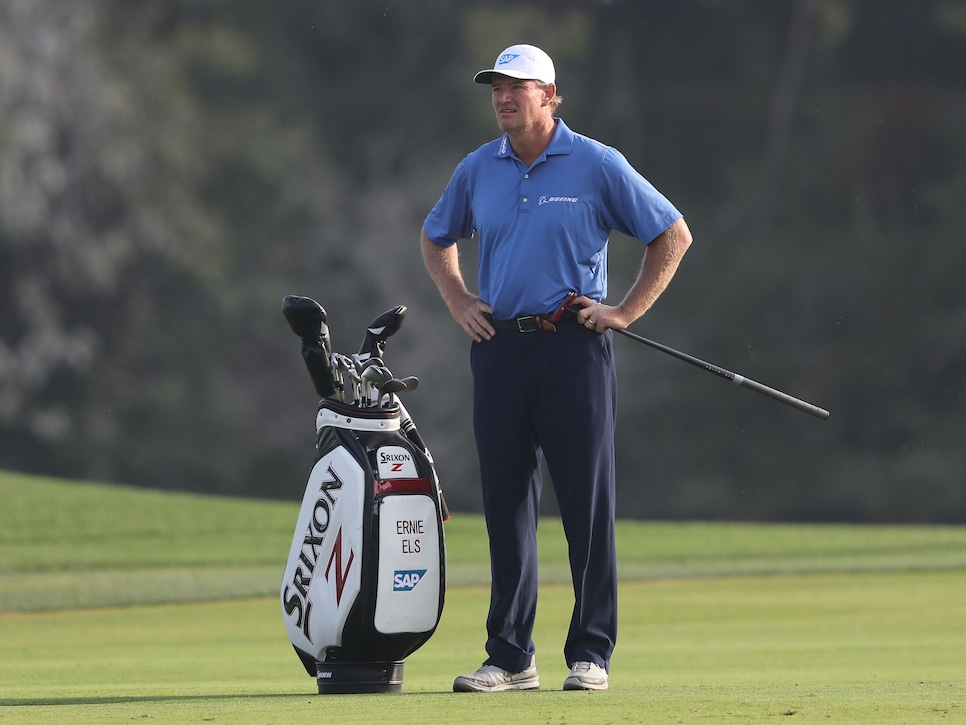 ORLANDO — The re-emergence of Tiger Woods as a competitive force has been met with enthusiastic approval in just about all corners. Surprisingly, perhaps, one of his biggest cheerleaders is one of his longtime foes, Ernie Els.
The Big Easy has his reasons, and, well, they are mostly selfish ones. Which is OK.
"I'm just glad he's playing like I know he can play," Els said after completing a two-under 70 Friday in the Arnold Palmer Invitational. "Basically, to validate me. Validate me … and Phil [Mickelson] and Vijay [Singh]. Because we weren't bad players and this guy was a special player. And to see him back playing special stuff again, and I hope he can really turn it on. It would be great for the game, and he could still have a run at Jack's record.
"He's got his body back, he's got his talent back, like back in the day, and he's doing what he's doing," he added. "You know, talent don't leave people. Talent and grit and determination, that comes from inside."
Woods still has a long way to go in his comeback before he can think about making another assault on Jack Nicklaus' record of 18 major championships. He needs four to catch the Golden Bear, but Woods has needed four to tie since he won the 2008 U.S. Open. So not only is he trying to come back from a serious back injury, but he also has to rediscover the magic that has been in mothballs for a decade.
Els, 48, won four majors among 19 PGA Tour titles, his last coming in 2012 at the British Open at Royal Lytham & St. Annes. His first major, the 1993 U.S. Open, came before Woods turned professional in late 1996, and then it was mostly a battle of frustration for the Big Easy, particularly in 2000 when he finished second to Woods in three straight majors—albeit in the U.S. Open that year at Pebble Beach he was B-Flight champ, finishing a distant 15 strokes behind.
Recently named International Presidents Cup captain for the 2019 matches in Melbourne, Australia – opposite Woods, who will lead the U.S. team – Els, who also has received a special exemption into the U.S. Open this year, hears the talk about the recent crop of standout players, how they would have given Woods a better tussle.
That chatter doesn't rile the Big Easy.
"It doesn't really piss me off. But can you imagine how that must piss Tiger off? He was leaps and bounds the best player," Els said. "You know, people forget very quickly. Then you see special players like we have now, the younger generation of really special players like Rory [McIlroy] and all these guys. But I know what I played against, and you can't take anything away from anybody. I just know what a special talent Tiger is. And it's good to see that back."