News
Entire round wiped out at Korean LPGA event because of bizarre rules controversy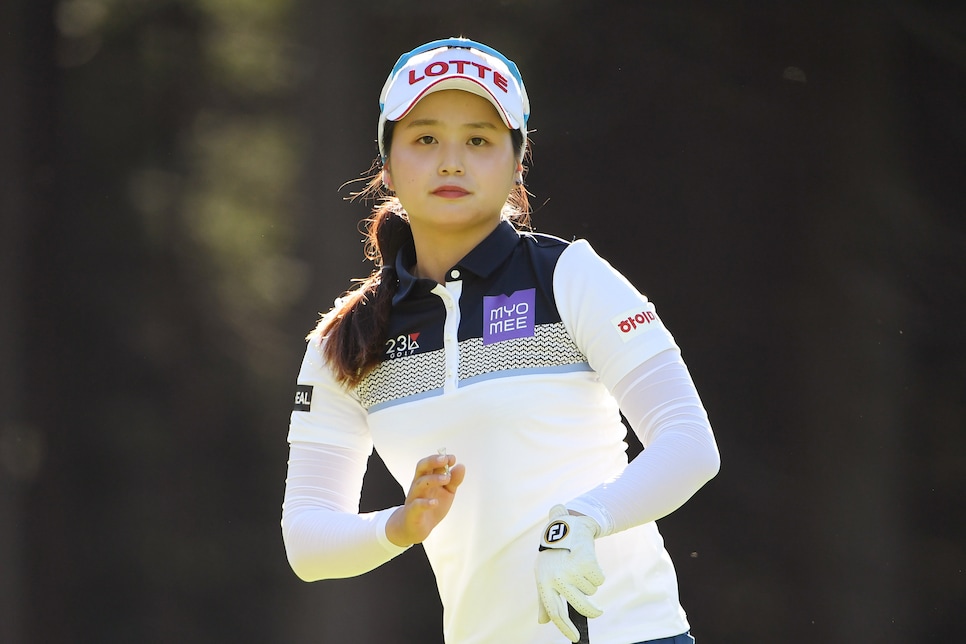 Atsushi Tomura/Getty Images
As if the 2017 golf season wasn't already filled with a myriad of bizarre rules controversies, there is another dandy to add to the list, one that apparent has cost the job of a top official with the Korean LPGA Tour.
The KLPGA issued an apology on Friday over an incident at this week's KB Financial Star Championship, when difficult distinguishing between the green and the fringe on several holes at Black Stone Golf Club in Icheon, South Korea, ultimately resulted in all first-round scores in the tournament having to be thrown out.
According to a Reuters report, the problem started when two players, Hye-Jin Choi and You-Na Park received two-stroke penalties after finishing their rounds because they marked their balls during the round on what they thought was the putting green and picked them up, but they were actually just off the green. Choi (above) had shot six-under 66 and was the co-leader before the penalty was assessed.
Later in the day, however, KLPGA officials realized that four other players had done the same thing, but already signed their card. In trying to figure out what to do, the tournament committee initially decided to rescind the penalty to Choi and Park and not impose a penalty on the other four players.
That decision did not sit well with many players in the field, who held a meeting on Thursday. According to Reuters, some threatened to withdraw from the tournament if the penalties were removed while others said they would do the same if the penalties remained.
On Friday, KLPGA officials talked convened with players and decided to wipe out all first-round scores.
"We deeply apologize to players, golf fans and sponsors who helped organize the tournament," the KLPGA said in a statement. "We will do better to meet the expectations of those who love the KLPGA and will do our best to prevent similar cases from happening again."
Reuters also reported that the KLPGA's lead rules official, Jin-Ha Choi, resigned over the matter.