Be Right
Emmitt Smith's favorite Payne Stewart story will instantly become your favorite Payne Stewart story too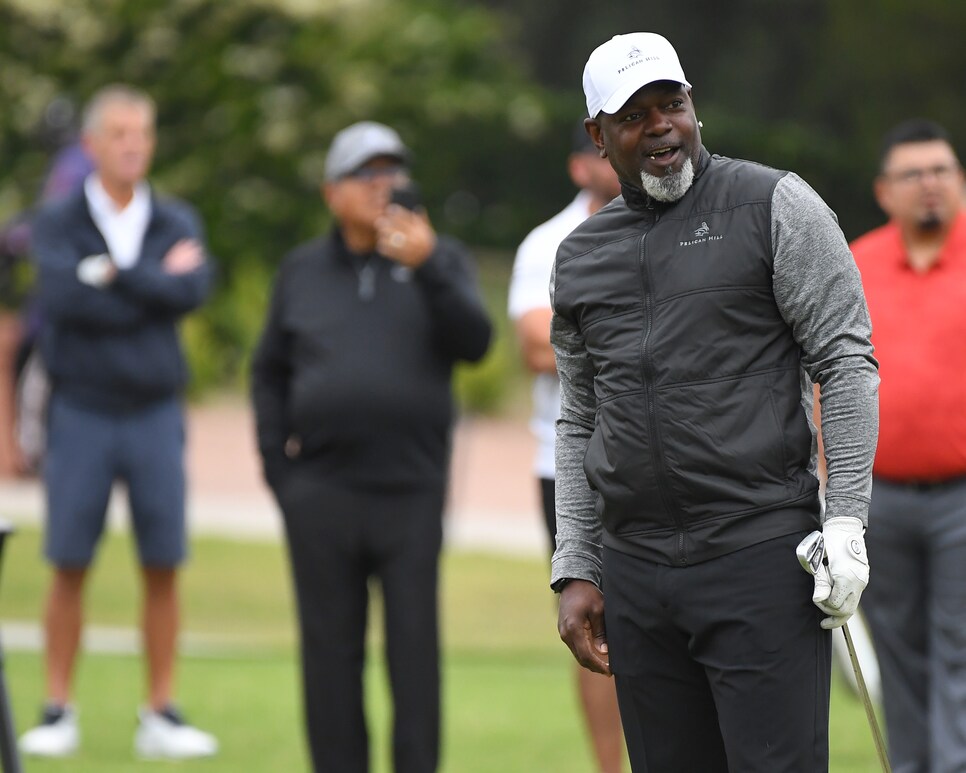 When you get a chance to talk to legendary running back Emmitt Smith, the conversation is naturally going to gravitate toward football. However, it was a golf story Smith told that was the clear highlight of our virtual sitdown with the NFL's all-time leading rusher.
Smith first started playing golf in the spring of 1990, right after wrapping up his junior season at the University of Florida. He was coming off a year in which he ran for nearly 1,600 yards and 14 touchdowns as a Gator, which made him a unanimous All-American. After deciding to forgo his senior season to play professionally, Smith was drafted 17th overall by the Dallas Cowboys.
But before heading to Dallas, Smith took up golf because his Florida teammates played, and, as he put it, were drinking beer on the course. By the time he got to Big D, he had rented a set of clubs and started playing more regularly. Finally, during his first NFL offseason, he bought his own set.
"The only reason I bought them was because they were pretty," Smith said on this week's episode of the Be Right podcast. "They were Hogan edges. Blades. I didn't know what in the world I was buying, but I bought them because they were pretty and they looked good in the red, white and blue bag. 1-iron through pitching wedge. I used to tee it up with that 1-iron, because it was one of the best clubs I hit. That's how I began playing golf, hitting blades. My first off-season, golf kind of interefered with my workout."
Unfortunately, Smith doesn't get to play as much as he used to, calling himself a "recreational" golfer. You're supposed to play more golf when you retire, but being the man in demand that he is, it's hard to find the time.
Smith, who is as good of a storyteller as he was a bellcow back, chatted with us on a number of topics ranging from the wild NFL offseason to the best celebrity golfers he's ever played with to the late Payne Stewart, who Smith played with in the Bob Hope Classic the same year Stewart passed away. Smith told us about his favorite memory from that week involving Stewart, which can be heard below. Please, have a listen to our full interview with Smith, plus our picks for this week's Zurich Classic.