The Loop
Eli Manning has been on Twitter less than a week and he's already smoking former teammates' golf games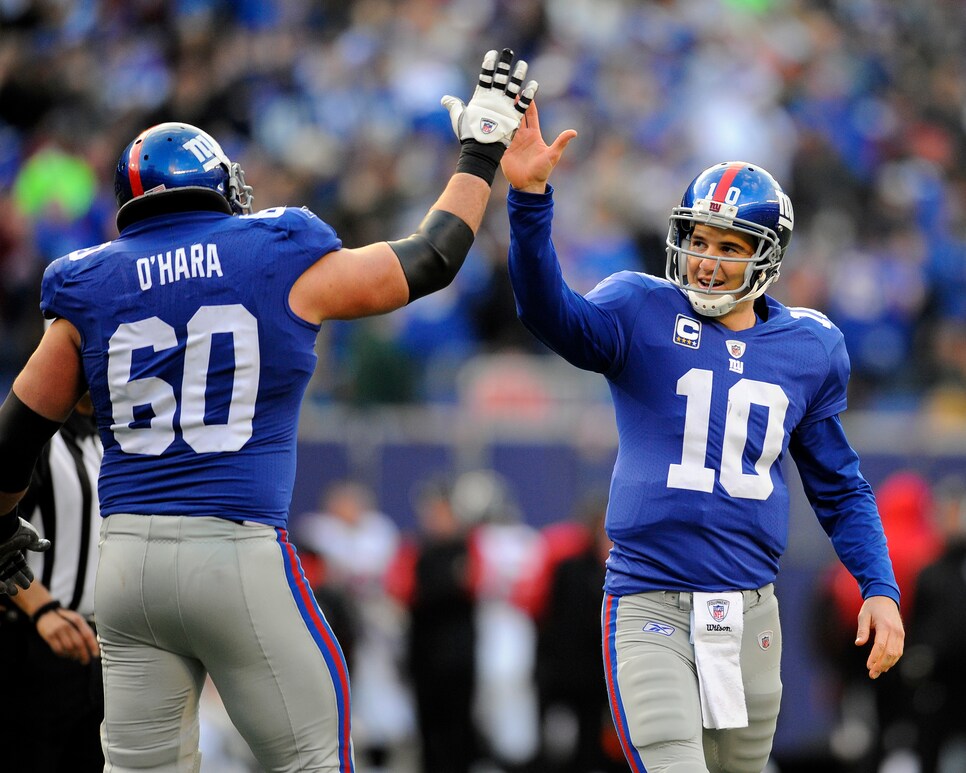 Here's a sentence we never thought we'd write: Eli Manning might actually be kind of good at Twitter. This past weekend, the little Manning joined the internet's favorite cesspool, and wasted no time getting to work, firing off #promotedtweets, beloved gifs, and some entertaining commentary on his Big Bro's performance during 2 Match, 2 Furious. There were a few growing pains, of course, but in between all that, Eli even found time to ignite his very first Twitter beef with former Giants teammate Shaun O'Hara. They grow up so fast, don't they?
But if you thought Eli was going to be satisfied with that sick burn (OK, we're not really sure a single lo-res photo constitutes a "sick burn," but he's still learning), you thought wrong. On Thursday, he returned to the well, using the cancellation of O'Hara's annual charity golf tournament as leverage to once again dunk on his former co-worker.
Damn, no mercy from no. 10, not even for a guy whose ass he spent the better part of a decade hiding behind, but that's just Twitter for ya. Not that we're complaining. We here at The Loop are proponents of all trash talk, especially that pertaining to the all-devouring black hole vacuum that is one's golf game. So go on, Eli. Keep the heat on and let's see where this goes. If the President doesn't cancel Twitter, maybe we'll even get a block out of this by the time we're done.