The Loop
Noticeably slimmer Eddie Pepperell says he's had 'practically zero carbs' in five months, is a CHAMP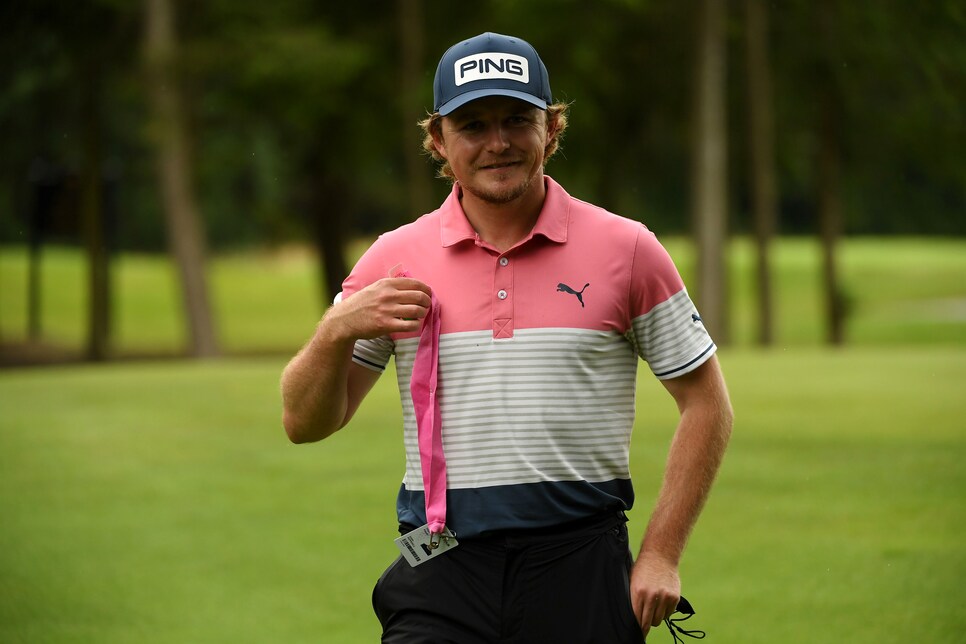 Earlier this month, two-time European Tour winner and Twitter All-Star Eddie Pepperell seemingly joked that Bryson DeChambeau better "watch out," because, as Eddie put it, "this little whippersnapper will be within 75 [pounds] of you in no time." Accompanying the tweet was a picture of Serious Mass protein powder.
Turns out, the tweet was no laughing matter. Though judging by the way Pepperell currently looks, it's not "gainz" he has been working on over the last few months, but "subtractionz." The noticeably slimmer Englishman conducted a mid-round interview with the European Tour on Wednesday at the British Masters, where he's making his first professional start since March. Since then, Pepperell has been sticking to a strict, carnivore-style diet.
"There's been practically zero carbohydrates for five months," he said. "Lots of meat and liver and broth and bone broth and all sorts. So, I've felt good for it, whether I carry on to the degree I've been doing it I'll see, but, I had a great opportunity to spend three months improving my health. I think I've used that time pretty wisely, and I think that will stand me in good stead moving forward. So, I've just got to sort my brain out now."
Going carb-less is difficult enough, but doing it in the midst of a pandemic is flat-out impossible. How many times did you open up Instagram to see 15 of your friends making bread for the first time during quarantine? Roughly a billion times.
But Eddie P. stayed strong, and not only does he look good, but it appears to be helping his game. He opened with a four-under 67 on Wednesday at Close House GC in England, which has him in contention early on. Here's a glimpse at some of the stuff he's been chowing down on these last few months:
Not bad. The question is, does he stick to this and stay slim, or is he really going all-in on the Bryson diet? If so, he can't stay away from carbs forever.