News
Dustin laps Kapalua, Bones coming out of retirement and Koepka's curious injury: What you missed this weekend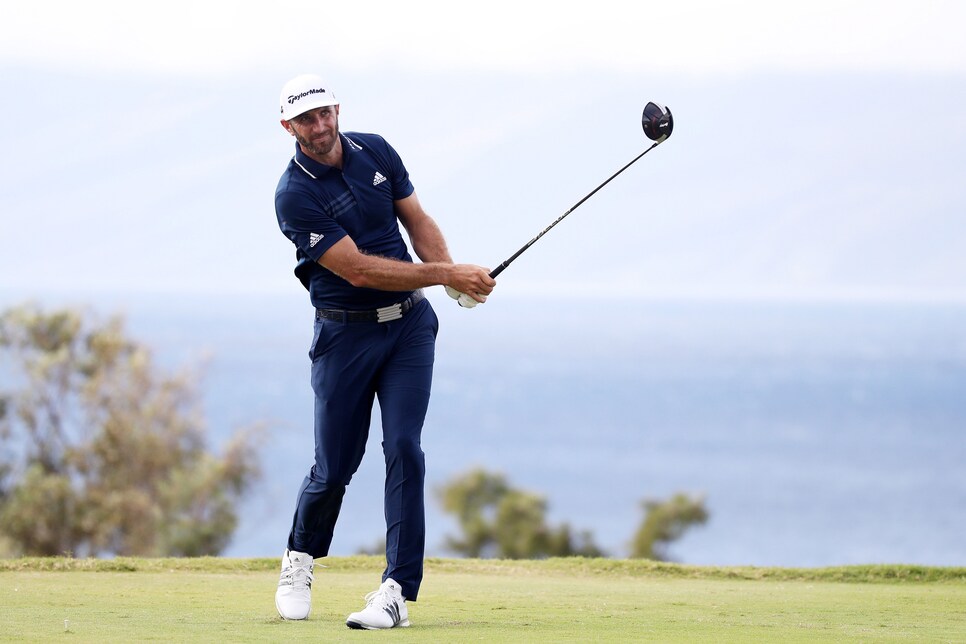 Gregory Shamus/Getty Images
Welcome to the Dew Sweeper, your one-stop shop to catch up on the weekend action from the golf world. From the professional tours, trending news, social media headlines and upcoming events, here's every golf-related thing you need to know for the morning of Jan. 8.
Much has been made about the prospects of Jordan Spieth, Justin Thomas, Rory McIlroy and a certain 14-time major winner. But as the man's island exploits proved, there's a reason Dustin Johnson sits No. 1 in the world.
The 33-year-old made a mockery of the Sentry Tournament of Champions on Sunday. Entering the final round with a two-shot lead, Johnson birdied three of his first six holes at Kapalua, and damn near jarred his drive on the 433-yard 12th for an albatross:
Johnson added three more birdies to finish with an eight-under 65, the low round of the tournament and good enough for an eight-shot victory.
It was Johnson's 17th career win, and fifth since last February. Of greater note, he's now won in 11 straight seasons (although not years, as he failed to notch a W in 2014). While it's easy to extrapolate a forecast of grandeur, it warrants mentioning that Johnson has owned Maui (entered with a win and five top-10s), and this came against a field of 34. Nevertheless, it did feature seven of the top eight in the game, and Johnson carried them out in body bags. Golf may be inundated with 20-something stars, but, when healthy, Johnson is the sun the sport orbits.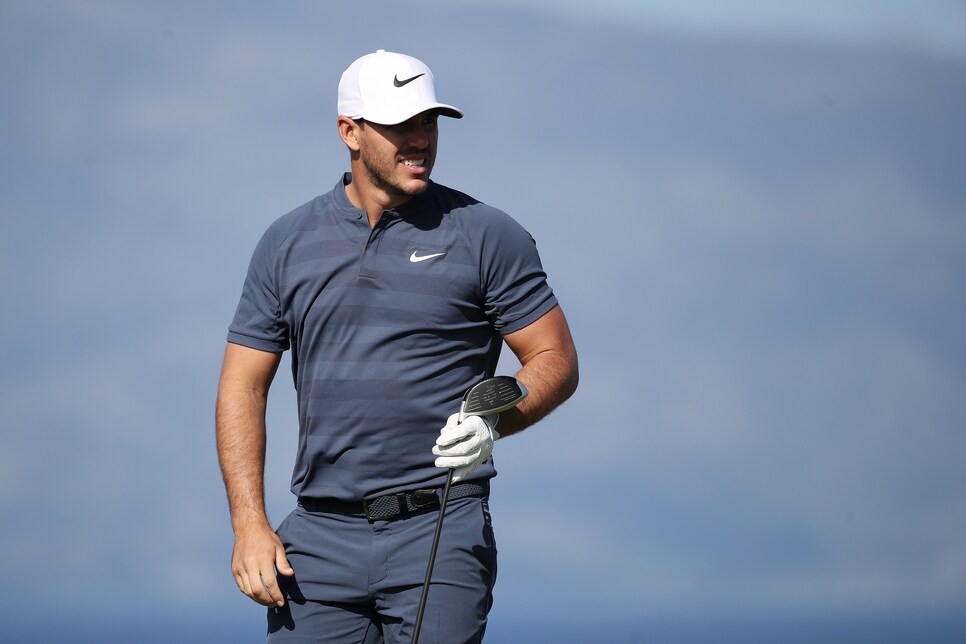 Things weren't as prosperous for DJ's buddy Brooks Koepka. Though the reigning U.S. Open champ enjoyed a marvelous fall (T-6 at the Tour Championship, runner-up at the WGC-HSBC and win in Japan), he's come in last place in consecutive events, finishing a whopping 37 shots behind Johnson at Kapalua.
According to Koepka, a left wrist injury is to blame, one that wreaks havoc throughout his swing.
"On Wednesday, it hurt like hell," Koepka said after a Sunday 75. "It felt like someone was jabbing a knife in my hand,"
Worse, doctors are unsure of the problem or its extent.
"It's not fun," Koepka said. "We're still in the process of trying to figure out what it is. Nobody can come up with an answer right now. I just know it hurts."
At the moment, Koepka and his team are hoping rest is the answer. His next scheduled appearance is the Waste Management Phoenix Open (the site of his only other U.S. win), followed by the AT&T Pebble Beach Pro-Am.
Bones to (temporarily) carry for JT
Those who tuned into the TOC may have noticed a new face on Justin Thomas' bag. That would be his father, Mike, who stepped in for Thomas' regular loop, Jimmy Johnson, after the latter's plantar fasciitis injury became too much to bear. Johnson is expected to be on the sidelines for a month to recover, and while father Thomas held his own, the Player of the Year is bringing one of the most famous caddies in the game out of retirement to be at his side.
That would be Jim Mackay, better known as "Bones," who hauled Phil Mickelson's bats for 25 years before splitting with Lefty last summer. Mackay, now an analyst with NBC, will be with Thomas at this week's Sony Open (and continue with his broadcast duties).
"I think the world of Justin, and I'm looking forward to working with him," Mackay told the Golf Channel.
Bones hasn't worked the Sony since the year before Thomas was born. Of course, given Thomas shot a 59 and won the damn thing by seven last year, we're guessing he will be just fine.
Dufner's interesting headwear
We get it: January golf is not on the public's radar. A shame, because Jason Dufner just changed the hat game for good.
Rickie Fowler's Hawaiian shirt sent waves through social media, yet Dufner saw Fowler's Jimmy Buffet tribute and raised it with this remarkable headgear, featuring the Notorious B.I.G.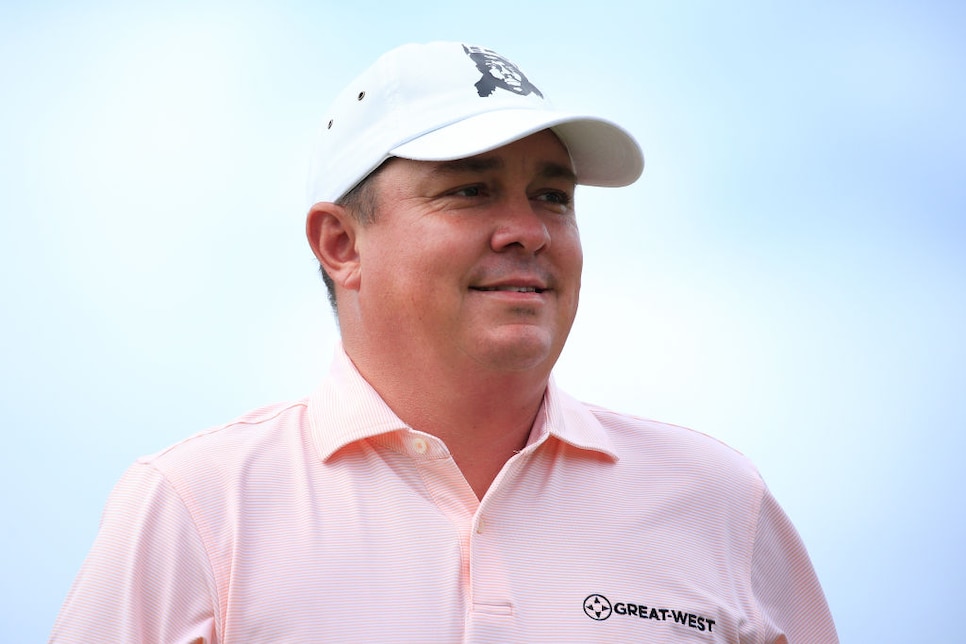 Little known fact: Ben Hogan used to rep a cap featuring a Louis Armstrong silhouette.
This was far from Dufner's only gem in Maui, busting out a USA flag hat and camouflaged Toronto Blue Jays bill earlier in the week. Truly an inspiration to us all. Dustin is walking away with the trophy, but thanks to his helmet swagger, Duf is leaving the winner.