News
Dustin Johnson withdraws from second consecutive event following last week's positive COVID-19 test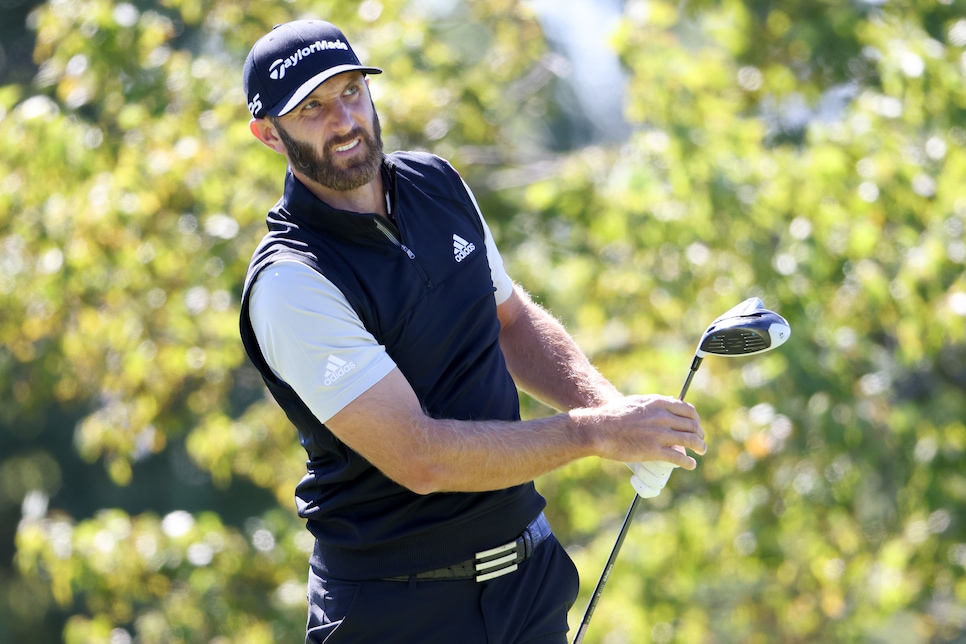 Dustin Johnson has withdrawn from a second consecutive PGA Tour event following a positive COVID-19 test last week.
Johnson's agent, David Winkle, confirmed his client's WD in a text to Golf Digest.
"He is feeling much better, but still just a bit low on energy and wants to be very smart about his recovery," Winkle said.
This week's tournament would have been somewhat of a home game for Johnson, with Wayne Gretzky, the father of fiancee Paulina Gretzky, living on the host course, Sherwood Country Club in Thousands Oaks. Johnson broke Tiger Woods' course record there, shooting 61 while playing with Gretzky in 2014.
Matt Kuchar will take Johnson's place in the field. Woods is the tournament's defending champ, although the event had to move from Japan to California this year due to the pandemic.
Johnson, the reigning PGA Tour Player of the Year, has won three times since the PGA Tour restart in June while finishing T-2 and T-6 at the year's first two majors. He is still expected to have a final tuneup before next month's Masters at the Houston Open Nov. 5-8.