Money Matters
LIV Golf riches propel Dustin Johnson, Phil Mickelson into Forbes list of top-10 highest-paid athletes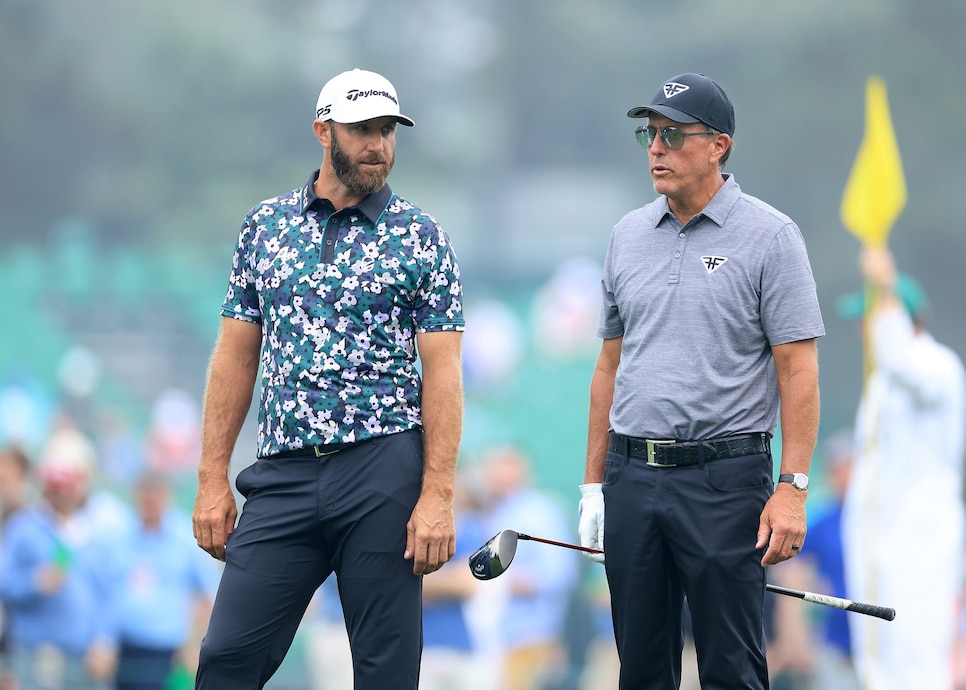 LIV Golf's spending spree helped propel seven of the nascent Saudi-funded circuit's players into the top 10 of Forbes' ranking of the highest paid golfers in 2022. And now, it has resulted in two golfers joining the list of top 10 highest paid athletes overall in 2023.
Dustin Johnson and Phil Mickelson appear in the Nos. 6 and 7 spots in the magazine's most recent ranking of highest-paid athletes released Tuesday. Johnson is listed as making $107 million, with $102 million of it coming in the form of "on-the-field" earnings, which includes the guaranteed money he received for joining the tour. Mickelson is just behind DJ with $106 million, $104 million of which is attributed to his on-the-field money.
Soccer star Cristiano Renaldo topped the list with $136 million, $46 million on the field and $90 million off it. Rounding out the top five are soccer's Lionel Messi ($130 million) and Kylian Mbappé ($120 million), basketball's LeBron James ($119.5 million) and boxing's Canelo Alvarez ($110 million).
Interestingly, Johnson and Mickelson's on-the-field money exceeds that of nearly every other athlete on the Forbes list. Only four of the top 50 in the ranking earned while playing their sport, the earnings for the others coming primarily from endorsements away from the game.
A total of 12 golfers appear on the overall top-50 list—four times as many as a year ago. Seven of them compete on the LIV Golf League:
6: Dustin Johnson, $107 million ($102M/$5M)
7: Phil Mickelson, $106 million ($104M/$2M)
15: Rory McIlroy, $80.8 million ($40.8M/$40M)
16: Tiger Woods, $75.1 million ($15.1M/$60M)
17: Cameron Smith, $73 million ($67M/$6M)
18: Brooks Koepka, $72 million ($66M/$6M)
20: Bryson DeChambeau, $69 million ($68M/$1M)
28: Jon Rahm, $53 million ($28M/$25M)
32: Patrick Reed, $52 million ($49M/$3M)
43: Jordan Spieth, $47.5 million ($17.5M/$30M)
45: Scottie Scheffler, $47.1 million ($32.1M/$15M)
46: Sergio Garcia, $46 million ($43M/$3M)
The most athletes from any one sport/league in the top 50 is the NBA with 15.
Forbes calculated its list with earnings from May 1, 2022 to May 1, 2023. Off-field-earnings figures were an estimate of sponsorship deals, appearance fees and memorabilia and licensing income, plus cash returns from any businesses operated by the athlete, based on conversations with industry insiders.
The cutoff for the top 50 this year was $45.2 million, up 20 percent according to the magazine from the previous record of $37.6 million set in 2022. In all, the 50 athletes hauled in an estimated $3.44 billion over the last 12 months before taxes and agents' fees, up 16 percent from the all-time mark of $2.97 billion, also set in 2022.