Snipers
Don't laugh, but Steph Curry might not be the NBA's best shooter—in his own family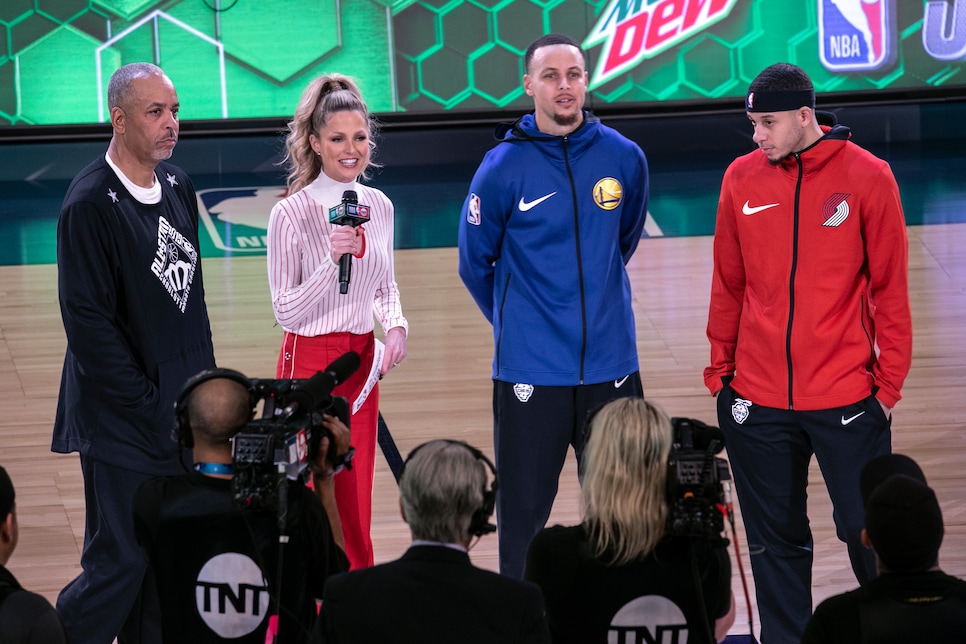 We can hear you laughing already, but it's true: Steph Curry might not be the best shooter in his own family. And no, we're not talking about his dad.
Dell Curry could shoot the rock too, no doubt about it, but Steph has established himself as the jumper GOAT during his incredible career that includes three NBA titles and two MVPs. Or has he?
Little brother Seth is actually on pace to pull off something Steph has never done. In fact, no one has ever done what the Sixers guard is doing right now.
Curry is currently shooting 50.3 percent from the field, 50.7 percent from 3, and 100% from the foul line. According to SportsCenter, no one has ever hit those marks for an entire NBA season. Not that we needed SportsCenter to tell us that, because that's just absurd.
Meanwhile, Steph is only shooting .487/.429/.929 so far this season. Slacker.
Of course, there's a lot of season left and Seth doesn't put up nearly the number of shots that Steph, who is averaging 30 points per game to Seth's 13, does. Nor does he go to the charity stripe as often. Still, Seth is a starter for one of the best teams in the Eastern Conference, he makes more than two 3-pointers per game and he's a perfect 30 for 30 in free throws. Pretty amazing.
Of course, what's even more amazing remains the fact that neither brother—despite their NBA lineage—was recruited to a major Division 1 program. Steph became a star at Davidson when he led the Wildcats to the Elite 8 in 2008, and Seth started his college career at Liberty before transferring to Duke.
Even after graduating from Coach K's program, Seth went undrafted and this is already his eighth team in the NBA. Crazy.
Anyway, just think about that the next time your favorite team can't buy a shot from outside. And also think about the insane games of H-O-R-S-E that must have gone on in the Curry family driveway.