GOATs
Steph Curry shares how Tiger Woods gave him "the biggest pep talk of all time"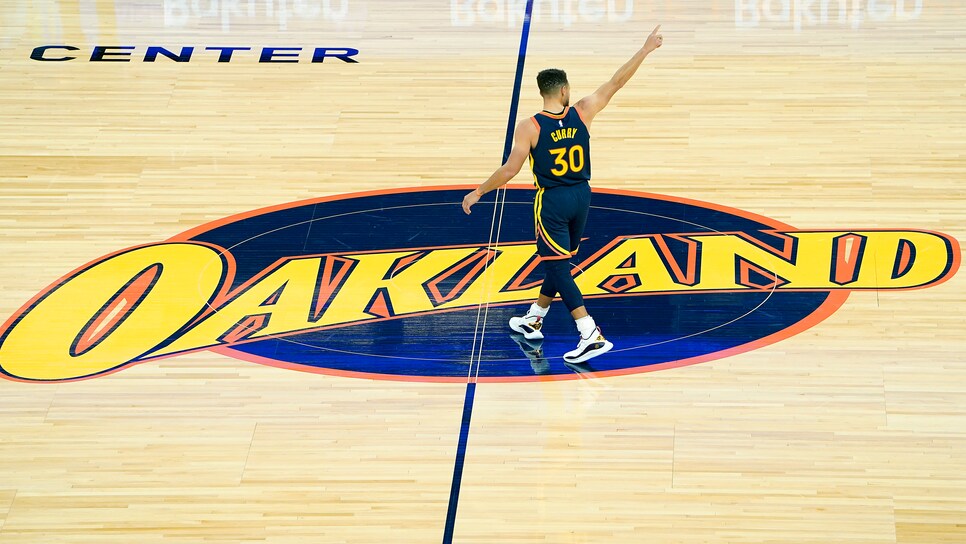 Admittedly, we toss the term GOAT around a lot on this website. Tiger Woods is golf's GOAT, Tom Brady is the NFL GOAT, Steph Curry is the GOAT of shooting a basketball, and COSTCO is the GOAT of household shopping. But if you think this is where we're going to apologize for such bold statements, you're wrong.
First of all, all of those things are facts—especially COSTCO. What a magical place. Then again, it's pretty much the only place I've gone to in the past year so anything would seem magical at this point. And second, we're about to add another GOAT title to an already GOAT: Tiger Woods is ALSO the GOAT of pep talks.
This, according to NBA shooting GOAT Steph Curry, who revealed that Woods "lit a fire under" him before Golden State's first of three NBA championships in a four-year span. Curry appeared on Tuesday's Huddle & Flow podcast and shared a story about Woods randomly calling him when the Warriors were trailing the Memphis Grizzlies two games to one in the Western Conference semis.
"He actually called me out of the blue back in 2015 during our playoff run in the second round against Memphis," Curry begins at the 24:25 mark. "We were down two-one . . . It was the biggest pep talk of all time, just out of the blue. He spoke some life into that comeback. I said, 'I'm ready for it, I know I can get it done.' He dropped the mic at the end of the call and just said, 'Prove it' and then hung up. . . . It don't get no better than that. He lit the fire under me for sure."
Curry scored 33 points the next game to help the Warriors tie the series and they never looked back. They would eventually beat LeBron James—yep, another GOAT—in the Finals.
But as it turns out, the run only happened because of the GOAT pep talk from GOAT Tiger. Oh, and some GOAT shooting performances from Curry. And some GOAT defense by Andre Iguodala on GOAT LeBron. So many GOATs. We love GOATs. GOATs!