Legends
Past Masters champ shares golf story that perfectly illustrates why Tom Brady is the GOAT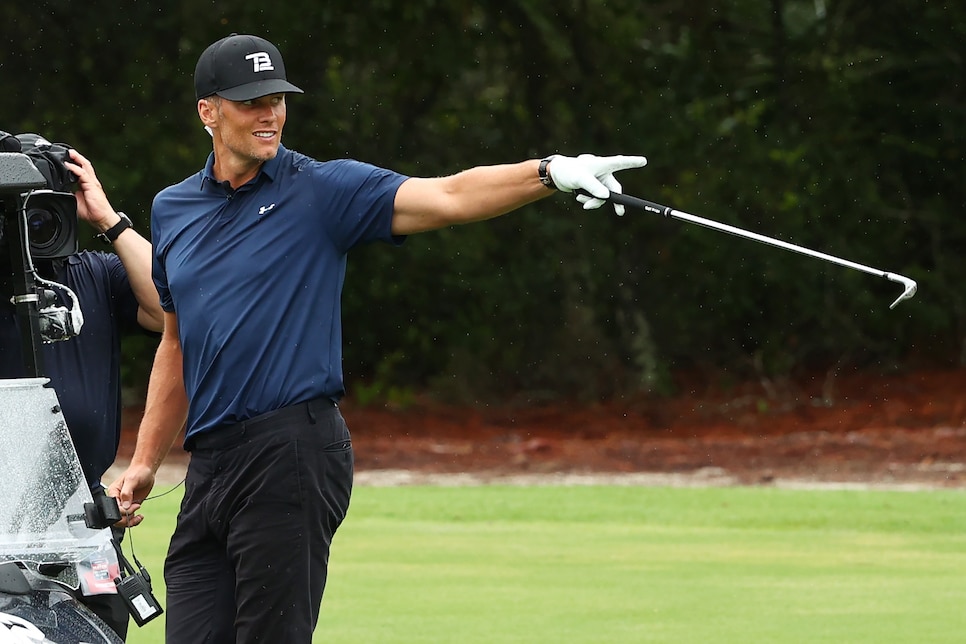 If there was any debate, it was settled on Sunday night. Tom Brady is THE GOAT after winning an absurd seventh Super Bowl. At age 43. With an entirely new team. Just remarkable.
As we've known for a long (long) time, Brady is one of the most competitive individuals this planet has ever seen. It's a huge reason for his success and you can see that similar drive in fellow GOATs like Michael Jordan and Tiger Woods. But this story from a charity golf event back in May might illustrate Brady's will to win more than anything we've ever heard.
It comes courtesy of Trevor Immelman, the 2008 Masters champ, who was working as an analyst for Turner Sports during The Match: Champions for Charity, which pitted Brady and Phil Mickelson against Tiger Woods and Peyton Manning. And it actually involves something that happened before the match even started.
That's a full four months before the NFL season—which was still in question at the time—started. Amazing.
So was Brady holing a wedge that day shortly after getting off to a tough start that included him ripping his pants. The guy simply will NOT be denied!
Well, Woods and Manning actually wound up winning that day, but Brady wound up winning that Super Bowl. By the way, Peyton was once considered to be the GOAT himself. But again, sorry, Peyton (and every other QB). Tom is the GOAT. Period. He's probably running sprints in a parking lot as we speak.