The Loop
Doggo Jeter interrupts minor-league baseball game to play fetch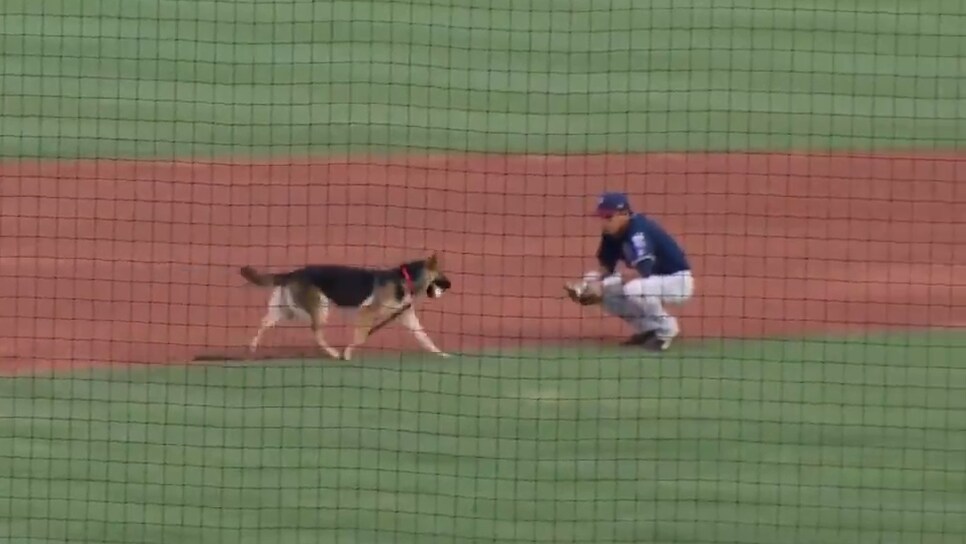 Man, you gotta love minor-league baseball. While the craziest thing you'll see in the majors is a man dressed as Teddy Roosevelt taking a digger in foul territory, the weird, wild world of the minors offers all sort of oddball thrills, from high-concept Seinfeld tributes, to "Pizza Rat" rebrands to perhaps the best special event of them all: Bark at the Park nights. We bring this up, because on Tuesday the Tulsa Drillers—the double-A affiliate of the Los Angeles Dodgers—hosted their own canine carnival and one doggo became an instant internet star in the process:
Breaking free from his owner, the German Shepherd races onto the field to do what any self-respecting pup would: Field ground balls with the enthusiasm of 12-year-old in Williamsport. After slobbering all over the ball and returning it to the shortstop much to the delight of the crowd, the dog was then corralled by its owner, putting an end to 15 seconds of pure, unadulterated freedom.
Meanwhile, the Dodgers, after a bumpy start, sit two games back in the NL West approaching the All-Star break. Maybe it can't hurt to call it up ol' Rex here for a little in-field depth. It's a long season, after all. You never know when you're going to need it.